Premier League Football
The Premier League is also known globally as the English Premier League or the EPL. It is the top level of the English football league system.
Contested by 20 clubs, it operates on a system of promotion and relegation with the English Football League.
Seasons run from August to May with each team playing 38 matches.
The Globalisation of football has had many advantages to football. No more than in England, The wealth of owners and the levels of investment is attracting the best talent and sponsorships. 
Follow the details of all the latest premier league football on offer, with an up to date commentary by WTX Sports Team.
All the best tweets and social media shares on our interactive football wall below to see if you have been featured or if your team's hashtag is trending.
Premier League Soccer updates
Visit our live guide for direct links to all our live sporting coverage – including text commentaries.
All times GMT. Fixtures and event start times are subject to change. 
Premier League Teams
Powered by Karam Media
[fts_twitter
[email protected]
tweets_count=6 cover_photo=no stats_bar=no show_retweets=no show_replies=no]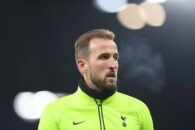 A look at Harry Kanes spectacular goal-scoring record from every angle. Including the best hand-picked additional articles, you should read!
[fts_twitter
[email protected]
tweets_count=6 cover_photo=no stats_bar=no show_retweets=no show_replies=no]