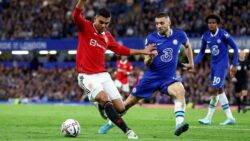 Man Utd vs Chelsea – Match Preview Live from Old Trafford at 8:00 PM – Watch on …
United have submitted their 25-man list.
'I liked watching United games growing up.'
He's a boyhood United fan…
Express Sport – Earning our Spurs The back page of the Daily Express leads on the north London derby. Tottenham and Arsenal played out a
Marcus Rashford 'crashes £700k Rolls Royce' on his way home from Burnley match The Metro says Manchester United star Marcus Rashford was involved in a
[fts_twitter twitter_name=Live from ManUtd tweets_count=6 cover_photo=no stats_bar=no show_retweets=no show_replies=no search=@ManUtd]
Appointed: November 2021 | Nationality: German
Ralf Rangnick is a German professional football manager, executive and former player who is currently the interim manager of Premier League club Manchester United. After an uneventful career as a player, Rangnick began his coaching career in 1983, at age 25.
Harry Maguire
Club Captain
Signed: Aug 2019 | Nationality: English
Harry Maguire is United's current captain, He is known for his quality, calmness and authority on the pitch, while off it, Manchester United captain Harry Maguire is an equally unflappable character, as well as a warm and engaging guy whose passion and determination to lead this current United side to success is there for all to see.
He made his debut after a world record transfer fee on 11th August 2019 against Chelsea.
Joel and Avram Glazer
Principal Owners
Appointed: Oct 2010 | Nationality: American
The Glazer family already owned several businesses in the United States and had purchased the Tampa Bay Buccaneers National Football League franchise in 1995.
From 2012, some shares of the club were listed on the New York Stock Exchange, although the Glazer family retains overall ownership and control of the club.
Richard Arnold
CEO MAN UTD
Appointed: Oct 2010 | Nationality: British
Richard Arnold is a British accountant and a director of Manchester United F.C.. Arnold is currently the Group Managing Director of the football club and Company Director of Manchester United PLC.
It was announced on 6th January 2022, that Arnold is set to replace Ed Woodward as the Chief Executive Officer of Manchester United.