Pakistans Director General Inter-Services Public Relations (DG ISPR) Major General Asif Ghafoor rubbished the Indian claims that the Indian aircraft were inside Pakistani airspace for 21 minutes.
In an equally aggressive propaganda war, these two nations are not working towards sending threatening messages to one another as well to the public.
Indian elections are coming up in May and PM Modi needs to be able to demonstrate that he is a leader for all situations in India.
Modi's BJP suffered heavier than expected defeats in a series of key state elections, seen by many as a leading indicator of sentiment ahead of the national poll this year.
Modi, as a result, no longer appears as politically invincible as he did only months ago, a fact that could add to the pressure on the government.
Recently, the resurgence of extreme political parties in India has meant that Modi is fighting domestically as well as responding to the attacks in Kashmir where 40 Indian paramilitary police were killed in a militant operation in Indian-administered Kashmir.
Indian authorities allege that Pakistans military /administration had a direct hand in the attack. It was the deadliest attack on Indian forces in Kashmir for decades.
Pakistan says it rejects "any insinuation" that it had a role in Thursday's attack, for which India has blamed Jaish-e-Mohammed, a Pakistan-based group listed by the U.S. State Department as a foreign terrorist organization.
The air strikes today were as much as sending a message to Pakistan as it was for the Indian public.
Similarly, in response, Pakistan leader Imran Khan must also demonstrate the same resolve to ensure the Pakistan army is not perceived and weak or defenceless.
The powerful message by General Major Ghafoor is scripted to that exact measure.
"Almighty Allah is all powerful. Let India come and stay in Pakistani airspace for 21 minutes. We will see what will happen next," Maj General Asif Ghafoor said in a news conference.

The Pakistan army spokesperson also insisted that Pakistan will respond to India's aggression and India should brace itself for the 'surprise response form Pakistans military.
Tensions between the nations are always high, but this level of aggression and tit for tat media war will give rise to more fanatical parties in both countries.
These two nations contest cricket matches in hostile conditions such is the ferocity of their rivalry. Both nations announced nuclear arms around the same time when India tests a new missile the Pakistan army schedules test of its own.
The attack was celebrated in India as a victory despite the lack of clarity whether anything significant had been struck by the fighter jets.
Political analysts have also suggested the operation could have been carefully calibrated to ease popular anger over the 14 February suicide bombing without drawing a major Pakistani reprisal.
The emotions of the public are always exacerbated and stirred by the powerful and growing extremist far-right parties, who use the conflict to stir the emotions of the public and thus ride their political success on the emotions of the public.
At first glance, this seems very similar to the political landscape in many other countries, however, these two nations have a vivid and fresh war history, something the majority of the public have lived through.
These nations have fought three wars and lived in conflict since independence from Britain in 1947, and all but one were over Kashmir.
Pakistan's Prime Minister Imran Khan said on Sunday his Indian counterpart Narendra Modi should "give peace a chance". He added that if India provided "actionable intelligence" regarding the Pulwama attack that proved Pakistani involvement, "we will immediately act".
Politically, then, this could strengthen Modi re-election campaign as India heads to the polls in two months. However, the risk of escalation remains real and imminent as Pakistan has convened its Nuclear command authority. 
…………………………………………………….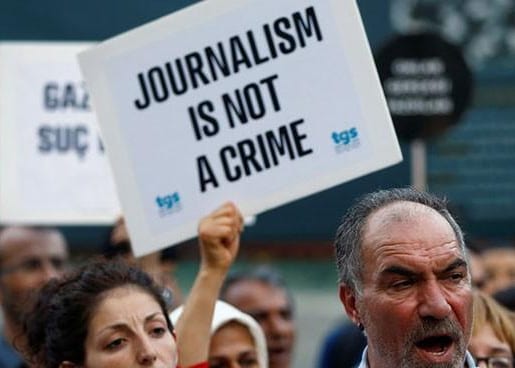 World Press Freedom – Support our free Journalism with a one-off donation – People like you make WTX possible – Thank you!
World Press Freedom Day being observed today – Support WTX News and others who work night and day to bring you the most compelling news stories like the Khashoggi murder, which we broke in the UK!
Leave a comment