Brief.
Me -
December 1, 2021 2:45 am
Covid-19: Novavax vaccine shows 89% efficacy in UK trials
BBC News says a new vaccine has been shown to be 89.3% effective in large-scale UK trials.
The Novavax jab is the first to show it is effective against the new variant of the virus discovered in the UK. The PM welcomed the "good news" and said the UK's medicines regulator would now assess the vaccine.
The UK has secured 60 million doses of the jab, which will be made in Stockton-on-Tees.
………………..
UK economy suffering most damage since first wave of Covid-19
The Guardian says Britain's economy is suffering the most damage since the first wave of Covid-19 as high infection rates and lockdown measures delay the economic recovery from the pandemic,.
Almost a year on since the pandemic spread to Europe, focus is shifting towards how quickly vaccines can be deployed, with the UK, for now, among countries leading the pack. Economists said this could increase the likelihood of the British economy outperforming other countries' later this spring, depending on when lockdown restrictions are lifted.
………………..
UK launches visa scheme for Hong Kong citizens
TRT World says Boris Johnson has hailed a new visa scheme that offers qualifying Hong Kong citizens a route to British citizenship – a programme launched in response to China's new security laws in the former colony.
The scheme opens on Sunday and allows those with "British National (Overseas)" status to live, study and work in Britain for five years and eventually apply for citizenship.
Britain says it is fulfilling a historic and moral commitment to the people of Hong Kong, after accusing China of breaching the terms of a 1997 handover by introducing security laws that London says are being used to silence dissent.
………………..
Poles take to the streets in renewed protest against abortion restrictions
France24 says armed with red paint and defying coronavirus restrictions, hundreds of Poles rallied in Warsaw Thursday against a controversial court verdict imposing a near-total ban on abortion.
Protesters also took to the streets elsewhere in the EU member in what was the second night of outrage after the Constitutional Court ruling came into effect on Wednesday.
The move means that all abortions in Poland are now banned except in cases of rape and incest, or when the mother's life or health are considered to be at risk.
………………..
Jordan presses Israel to vaccinate Palestinians
Arab News says Jordan's King Abdullah said Israel's failure to provide vaccines to Palestinians under occupation in the West Bank or blockaded in the Gaza Strip was counterproductive for the Jewish state.
"The Israelis have had a very successful rollout of the vaccine, however the Palestinians have not," Abdullah told the annual World Economic Forum in Davos, Switzerland.
"You cannot vaccinate one part of your society and not the other and think that you are going to be safe," he said via videoconference. "That is the No. 1 lesson that COVID-19 taught us."
………………..
Lebanon: Funeral held for demonstrator killed in Tripoli protests
Aljazeera says hundreds of mourners in Tripoli on Thursday attended the funeral of Omar Tayba, who was wounded during Wednesday evening's protests and riots in the city that were fuelled by anger over harsh living conditions.
More than 220 people were injured on Wednesday evening, which marked the third consecutive night of protests.
In a widely shared video, an unidentified protester said the riots were taking place after the failure by authorities to address long-standing grievances and demands for simple necessities including electricity and education.
………………..
North America's Largest Cemetery Struggles to Cope with COVID Deaths
VOA says Rose Hills Memorial Park and Mortuary in Whittier, California, may be the biggest cemetery in North America, but the 1,400-acre park is struggling to cope with the number of bodies awaiting funeral services because of an increase in COVID-19 deaths.
Despite the numerous facilities at Rose Hills, there is about a month's delay before families can receive funeral services for their loved ones.
There has been a sharp increase for services since the Thanksgiving holiday in November, with demand nearly doubling, says the CEO. 
Rose Hills has brought in a large number of refrigeration units to deal with the additional bodies.
UK WEATHER FORECAST
SUNRISE 07:46
SUNSET 16:47
TODAY
This morning, further hill snow for northern Scotland and some showers for southern Britain for a time. Some light rain for northern England later; staying mostly cloudy and dry elsewhere.
Global Covid-19 figures
Coronavirus Cases:

102,057,347



Deaths:

2,201,325



UK
Europe
United States
Middle East
Asia
World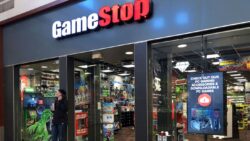 Scotland able to borrow £300m more a year to fight Covid – FT News
GameStop: Meet the amateur traders fighting Wall Street – BBC Business
Boohoo renews high street raid to complete Arcadia break-up – Sky Business
Hyundai wrestles with the risks of embracing Apple – Reuters
Liverpool end winless run with victory at lacklustre Tottenham – Read on
 Jesse Lingard: West Ham set to sign Man Utd midfielder on loan – Read on
Carla Suarez Navarro: Olympics return would be 'a dream' for Spaniard having cancer treatment – Read on
Harry Kane: Spurs and England striker injures both ankles against Liverpool – Read on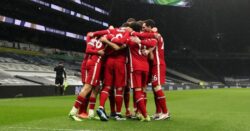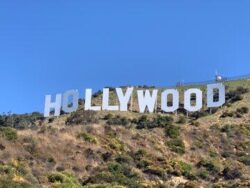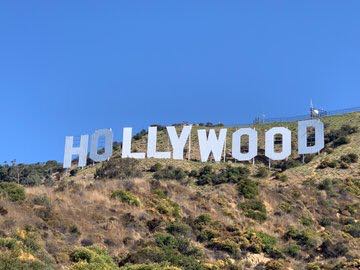 Pioneering US actress Cicely Tyson dies aged 96 – Read on
Kate Moss and daughter Lila star in Paris catwalk show together – Read on
Khloe Kardashian begs Tristan Thompson for baby number two in final KUWTK series – Read on
Lori Loughlin's daughter Olivia Jade busts her lip open and chips a tooth after mysteriously passing out in her bathroom… following YouTube return – Read on
what happened at the capitol? 
On January 6, 2021, a mob of rioters supporting United States President Donald Trump's attempt to overturn his defeat in the 2020 presidential election stormed the U.S. Capitol, breaching security and occupying parts of the building for several hours.
After attending a rally organized by Trump, thousands of his supporters marched down Pennsylvania Avenue before many stormed the United States Capitol in an effort to disrupt the electoral college vote count during a joint session of Congress and prevent the formalization of President-elect Joe Biden's election victory.
After breaching police perimeters, they occupied, vandalized, and ransacked parts of the building for several hours. The insurrection led to the evacuation and lockdown of the Capitol building and five deaths. – Read on
what does brexit mean?
Brexit was the withdrawal of the United Kingdom (UK) from the European Union (EU) and the European Atomic Energy Community (EAEC or Euratom) at the end of 31 January 2020 CET.
To date, the UK is the first and only country formally to leave the EU, after 47 years of membership within the bloc, after having first joined its predecessor, the European Communities (EC), on 1 January 1973.
It continued to participate in the European Union Customs Union and European Single Market during a transition period that ended on 31 December 2020 at 23:00 GMT. – Read on
Finding something interesting ?
Made with Love by 💓 the WTX News Team!​
Leave a comment