Brief.
Me -
October 21, 2021 12:38 am
Scrap benefits cut to stop millions falling into poverty, Boris Johnson told
The Guardian says Boris Johnson cannot claim to be "levelling up" the UK if he persists with a planned cut in universal credit for 6 million families, a thinktank has said, as pressure mounts on the PM over the issue from within his own party.
The Resolution Foundation joined opposition parties, anti-poverty campaigners and many Conservative MPs in urging the government to extend the £20-a-week uplift introduced during the first wave of the pandemic.
………………..
France launches public consultation on legalising cannabis
France24 says France is Europe's biggest cannabis consumer, despite having some of the continent's toughest laws against the drug. In response to this failure of the law to act as a deterrent, a group of MPs from across the political spectrum have launched an initiative to shift the terms of the debate on this issue.
The first step in these MPs' bid to encourage the French political class to be more open to the idea of legalising cannabis was a citizens' consultation launched on January 13. More than 175,000 people responded on the Assemblée Nationale's website – compared to an average of 30,000 responses to such consultations.
………………..
Patients die at home as Lebanese oxygen supplies run low
Arab News says many specialist doctors expect a further jump in the number of people infected with Covid-19 next week in Lebanon with hospitals exceeding their capacity.
On Sunday, the total number of confirmed infections exceeded a quarter of a million people in the country.
In the first 17 days of the year 67,655 new cases were recorded, and the lockdown period is expected to be extended for at least 10 more days.
………………..
Indonesia quake death toll climbs as weary medics soldier on
TRT World says aid has been reaching the thousands of people left homeless and struggling after an earthquake that killed at least 81 people on an Indonesian island where rescuers intensified their work to find those buried in the rubble.
More rescuers and volunteers were deployed in the hardest-hit city of Mamuju and the neighbouring district of Majene on Sulawesi island, where the magnitude 6.2 quake struck last week.
He said a total of 70 people died in Mamuju and 11 in Majene, and about 27,850 survivors were moved to shelters.
………………..
Jordan among first to vaccinate UN-Registered refugees it hosts 
VOA says Jordan has become one of the world's first countries to start Covid-19 vaccinations for UN-registered refugees. As part of the kingdom's national vaccination drive that began last week, anyone living there, including refugees and asylum seekers, is entitled to receive the shot free of charge. Jordan hosts hundreds of thousands of refugees from the region's conflicts in Syria, Iraq, Yemen, and Libya. 
Some 80% of refugees sheltering from neighbouring conflicts live in Jordan's urban areas and will be vaccinated in these local health clinics. 
………………..
South Africa struggles against 'relentless' COVID-19 surge
Aljazeera says South Africa's health services are buckling under the strain of soaring Covid-19 infections driven partly by a new variant of coronavirus spreading across the country.
Medical professionals warn that the "relentless" infection wave that has seen more than 130,000 new Covid-19 cases and 4,000 related deaths in the last week alone threatens to overrun both public and private hospitals.
"As soon as beds open, there are more than 10 people waiting to fill them – we cannot cope," a medical officer said. "This has been relentless and far worse than the first wave of infections."
………………..
Trump to issue around 100 pardons and commutations Tuesday, sources say
CNN says Donald Trump is preparing to issue around 100 pardons and commutations on his final full day in office Tuesday, according to three people familiar with the matter, a major batch of clemency actions that includes white collar criminals, high-profile rappers and others but — as of now — is not expected to include Trump himself.
The White House held a meeting on Sunday to finalize the list of pardons, two sources said.
Trump, who had been rolling out pardons and commutations at a steady clip ahead of Christmas, had put a pause on them in the days leading up to and directly after the January 6 riots at the US Capitol, according to officials.
UK WEATHER FORECAST
SUNRISE 07:59
SUNSET 16:28
TODAY
This morning will be bright in N Ireland and for eastern regions of the UK, but it will be a cloudy day for most later. Blustery showers continuing in the north and rain in the south-west later.
Global Covid-19 figures
Coronavirus Cases:
95,491,215
Deaths:
2,039,779
UK
Europe
United States
Middle East
Asia
World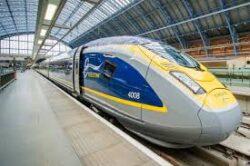 Eurostar calls for UK bailout after passenger numbers collapse – FT News
BT faces £600m lawsuit over 'historic overcharging' – BBC Business
Covid-19: Some airports could close temporarily as they reach 'near-complete shutdown', industry warns – Sky Business
China's economy picks up speed in fourth quarter, ends 2020 in solid shape after Covid-19 shock – Reuters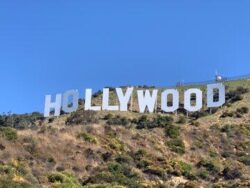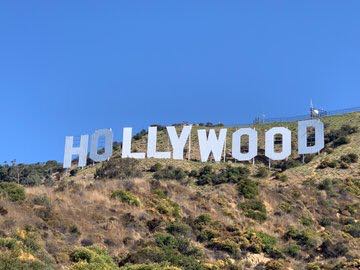 Phil Spector: Pop producer jailed for murder dies at 81 – Read on
Denise Van Outen: 'Clumsy' star shrugs off injury to appear on Dancing On Ice – Read on
Archie Lyndhurst: CBBC star died from brain haemorrhage, mother confirms – Read on
Caitlyn Jenner feared she'd be stuck as Bruce forever after Olympic gold medal – Read on
what happened at the capitol? 
On January 6, 2021, a mob of rioters supporting United States President Donald Trump's attempt to overturn his defeat in the 2020 presidential election stormed the U.S. Capitol, breaching security and occupying parts of the building for several hours.
After attending a rally organized by Trump, thousands of his supporters marched down Pennsylvania Avenue before many stormed the United States Capitol in an effort to disrupt the electoral college vote count during a joint session of Congress and prevent the formalization of President-elect Joe Biden's election victory.
After breaching police perimeters, they occupied, vandalized, and ransacked parts of the building for several hours. The insurrection led to the evacuation and lockdown of the Capitol building and five deaths. – Read on
what does brexit mean?
Brexit was the withdrawal of the United Kingdom (UK) from the European Union (EU) and the European Atomic Energy Community (EAEC or Euratom) at the end of 31 January 2020 CET.
To date, the UK is the first and only country formally to leave the EU, after 47 years of membership within the bloc, after having first joined its predecessor, the European Communities (EC), on 1 January 1973.
It continued to participate in the European Union Customs Union and European Single Market during a transition period that ended on 31 December 2020 at 23:00 GMT. – Read on
Finding something interesting ?
Made with Love by 💓 the WTX News Team!​