Government all talk no action – Starmer
Starmer's final question sees him say less than 1% of those arriving on small boats have been processed and the asylum system is broken. 
He says that after 13 years of the Conservatives in power, trafficking gangs are "laughing all the way to the bank".
The government, he adds, is offering "all talk and no action," and the "same old gimmicks and empty promises".
---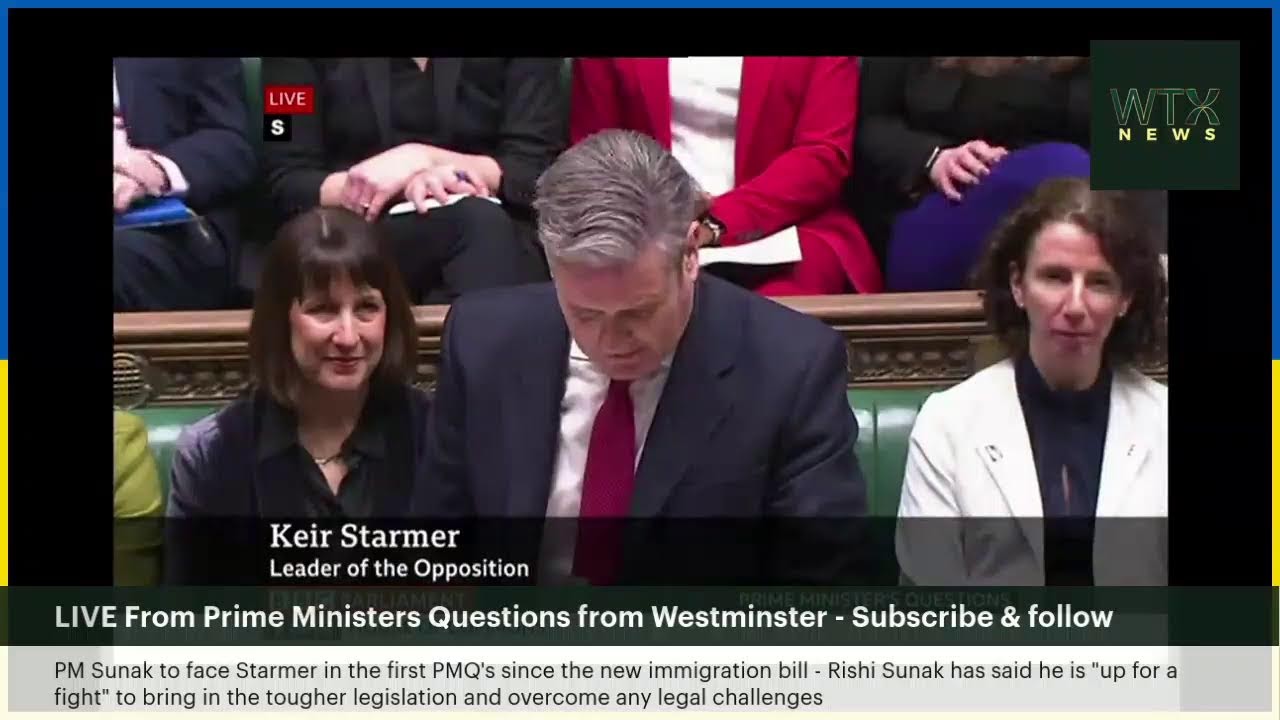 Labour does not want open borders
Starmer hits back and says Labour does not want open borders – and it is the Conservatives that have "lost control of the borders".
He says if the prime minister were "serious," he would be stealing Labour's own plan for small boats, saying the government's plan is "all talk".
"If he was serious… he would smash the gangs, sort out the returns and clean up the utter mess."
He then asks Sunak when he will achieve his plan to stop the boats.
---
Labour on side of people smugglers – Sunak
PM makes a controversial statement saying Labour is on the side of the people smugglers as they fail to recognise there is a global migration problem. 
The UK will remain compassionate says PM but the new bill makes it clear people who arrive illegally will be deported.
Labour's policy is open door immigration and unlimited asylum, PM says.
---
Five utter failures on asylum – Starmer
Starmer begins saying by referring to "five utter failures" in the Conservatives' migration policies while in government.
"The problem just gets worse with every new gimmick", the Labour leader says, referring to the government's latest asylum proposals.
He asks if Sunak agrees with an assessment by the home secretary that there has been "inadequate" action on the issue.
---
PM Sunak: I will publish my tax returns 
PM Sunak confirms he will publish his tax returns soon, including his US tax returns.
---
Happy International Women's Day marked
PM praises International Women's Day. He says his government is making "huge strides" for the equality of women. He announces a new women and girls strategy. 
---
PMQs kicks off. PM Sunak is set