Is Messi heading to the Premier League?
Seven-time Ballon d'Or winner and World Cup champion Lionel Messi is expected to leave Paris Saint-Germain this summer as his contract is set to expire at the Parc des Princes.
His former club Barcelona are said to be attempting to bring the footballing legend back to the Spanish league after a messy fallout saw Messi head to France.
It's reported the American MSL league and Saudi Arabia's league are also keen on signing the 35-year-old. Both leagues would of course jump at the chance to sign him, but they are leagues where football players go to see out the end of their careers.
And that's ultimately what it comes down to: What does Lionel Messi want to do next?
What does Lionel Messi want to do next?
If he's looking for a huge paycheck then it'll be the Saudi league, the expected contract offer from Al-Hilal would reportedly see Messi net a whopping £518 million (€600m) per year in the Middle East. And with Cristiano Ronaldo already in the league, it would help establish the profile and growth of the sport in the Middle East.
The MSL won't be able to compete with the Saudis in terms of money, but it's a great league for players who are ready to slow down. Messi, now 35, may join the likes of David Beckham and Gareth Bale who spent the latter years of their careers in the American League.
"In MLS, they can never pay what Al-Hilal and PSG can offer," proclaimed Spanish journalist Guillem Balague. "The hope for Inter [Miami] is that Messi feels it's time to abandon the elite and be in a quieter place to be ready for the Copa America."
Despite his age, Lionel Messi just led Argentina to a World Cup victory. So it doesn't seem realistic he'll be wanting to leave top-flight football anytime soon. Our guess is that Messi will want a few more years at the top of global football, so either a European League or the English Premier League are the only real options.
Despite everything that has happened with Barcelona, reports suggest Messi is still hopeful to return to the club where he has spent most of his career. There have also been reports that he'd be willing to stay at PSG and even more reports he could spend his last few years in top-flight football in the Premier League.
And according to Spanish outlet Ole, Premier League clubs have entered the race for Messi's services.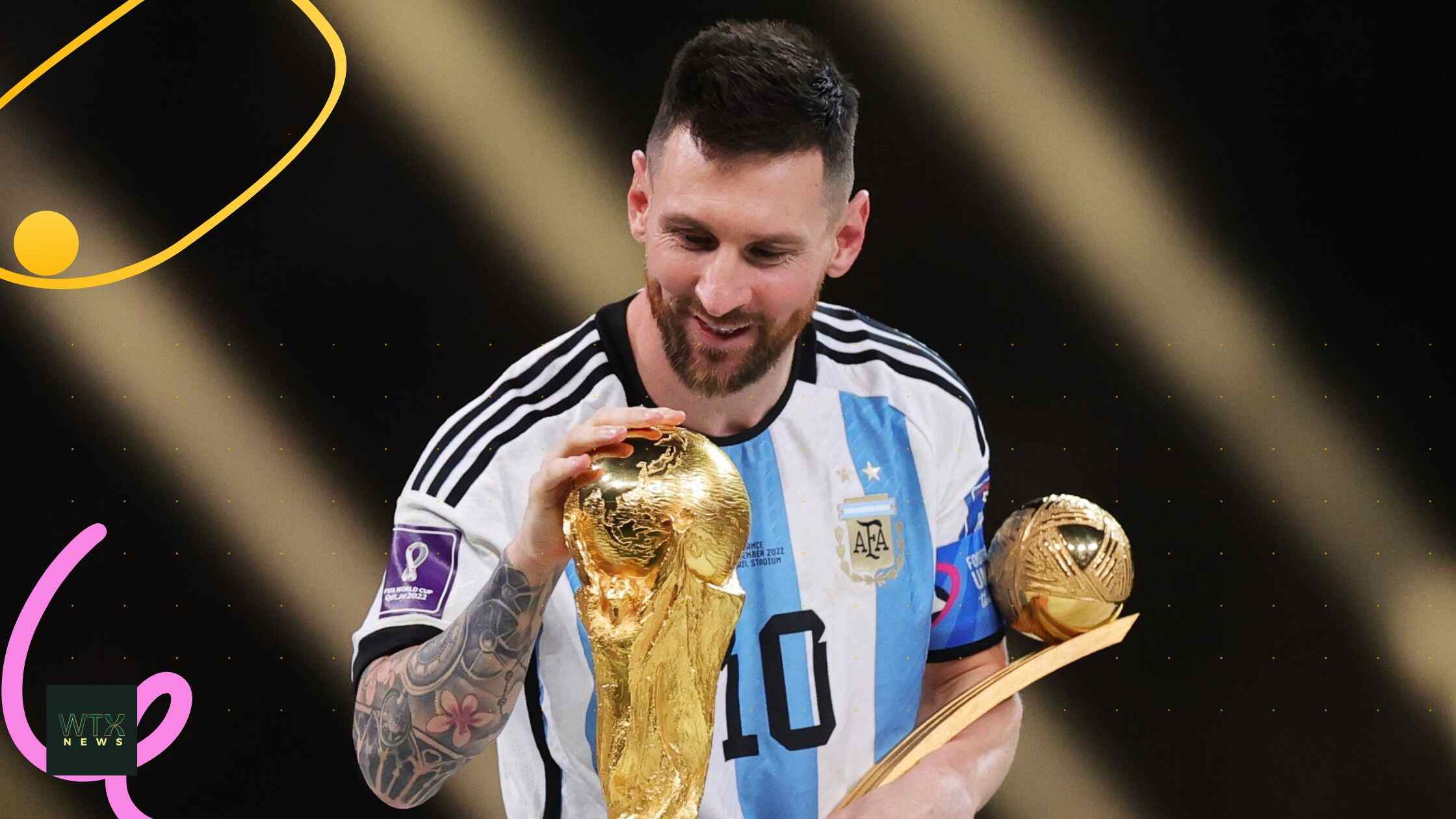 The case for the Premier League
Premier League clubs are now in the running to sign Lionel Messi with a decision still to be made over his future.
Messi played for Barcelona for most of his professional career, and despite expressing admiration for the English Premier League, he has always said he would like to see out his career at the Spanish club.
Asked back in 2010 if he could envisage playing in England, he said: "I don't even think about that. Barcelona is my life, they have brought me to where I am today. and I could not leave.
"I could not leave, I don't want to leave. I know the Premier League is very good and I watch the matches on TV when I get the chance.
"I admire the strength of the players, it is very English – they play to the end, with a lot of spirit and determination, and the fans are very good and fair.
"But for me, I cannot see myself playing in England because my heart is with Barcelona, always. They are a great club – I love the club, the people, everything."
He added: "One of the Arsenal players came up to me afterwards and said it had been an honour to be on the same pitch as me. I thought, 'My God, that is a great thing to say when you team has just lost.'
"I will always remember that. English clubs are physical and tough, and they play strong for the whole game. But afterwards they shake hands and they are fair."
'Reuniting with Pep Guardiola'
But by 2020, amid difficulties at Barcelona under ex-president Josep Maria Bartomeu, he had asked to leave his much-loved club via the infamous Burofax. He even held talks with Pep Guardiola about a move to Manchester City during this time.
The report did not name which Premier League sides have registered their interests, though its safe to presume it'll be the biggest teams, perhaps Manchester United, Manchester City, Chelsea, Arsenal, Liverpool or the very wealthy Newcastle United.
Joining City would see him reunite with Pep Guardiola who Messi played under during one of the most successful periods in Barcelona's history, between 2008 and 2012.
The Premier League's European calendar will also be attractive to Messi, who will also be familiar with the English stadiums and PL players.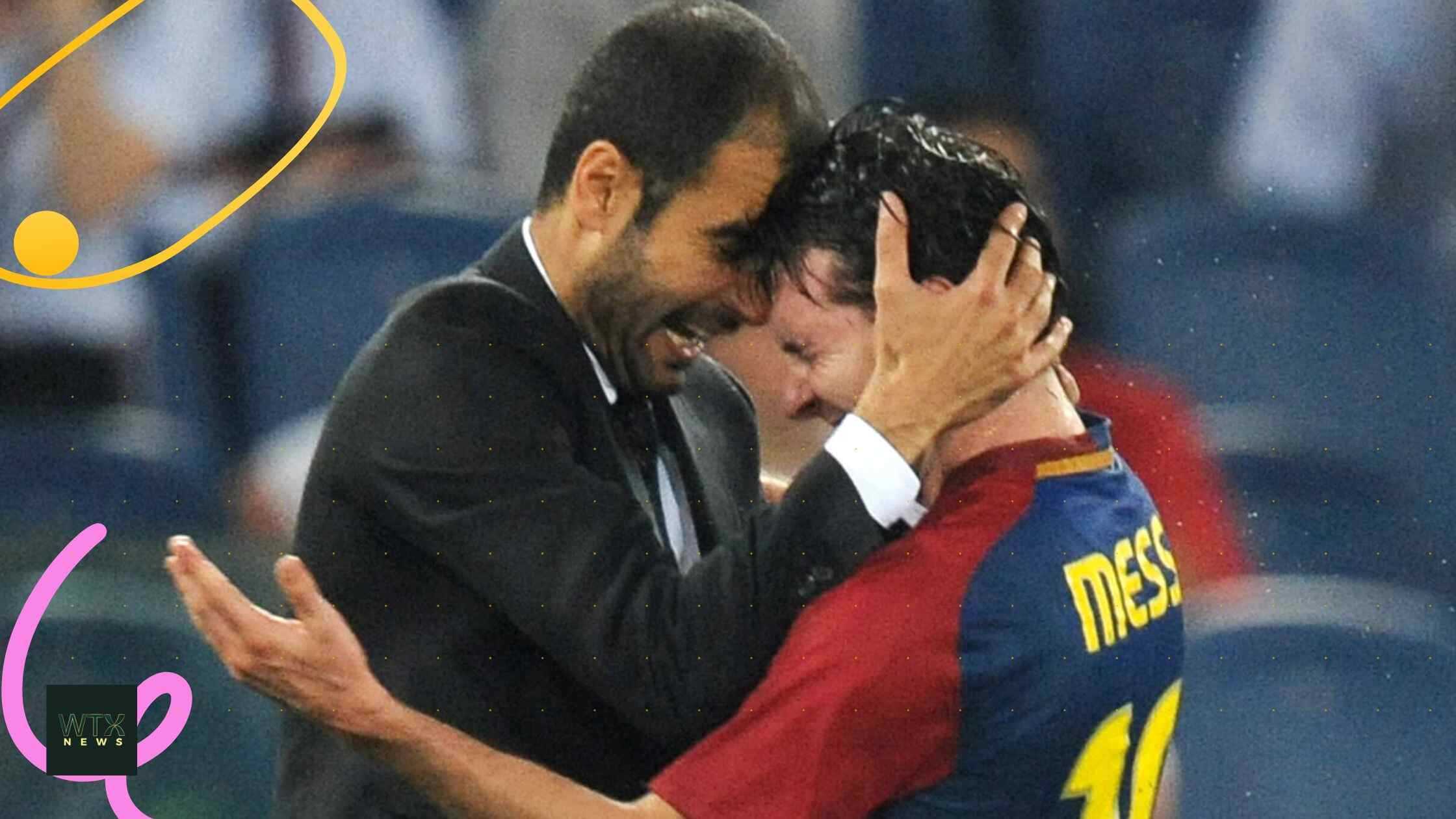 The case for Barcelona
Many feel Messi has been wronged by the club he loved so much, and Barcelona – who want him back – will need to figure out not only where they will get the money for his wages, but how they will earn back his trust.
Despite everything that has happened with Barcelona, reports suggest it's still where Messi wants to play football. It's the club and the country he calls home.
In a recent article for the BBC, Spanish football writer Guillem Balague wrote that it is unlikely Messi will return to Barcelona as much as he and the club might want it to happen. The biggest problem is money.
It's almost June and there has been no official offers made by Barcelona.
Barcelona have a wage bill of about 600m euros (£531m) which they need to reduce by at least 200m (£177m).
Before they make Messi a formal offer this financial restructuring must happen. If it doesn't they will not even be able to register new contracts with the likes of Gavi, Araujo, Marcos Alonso and Sergi Roberto, nor finalise any renewals and sign reinforcements for next season with a deal for Athletic Bilbao centre-back Inigo Martinez already agreed.
"The club will have to present a viability plan to La Liga, which will mean more wage cuts, players sold and others arriving on free transfers. There is even talk about terminating some players' contracts.
"Only when all this is sorted out can they think about returning into the transfer market for new players, among them Messi."
Whilst Messi is hopeful to return, there have been some reports that he is not planning to sit around waiting, so if there's no formal offer or plan in place soon, it seems ever more unlikely he'll return to Barcelona. SPORT reported that Messi's camp wasn't considering Barca as a real option for his next destinations due to all the troubles happening at the club and how difficult it's been for the club to sort themselves out.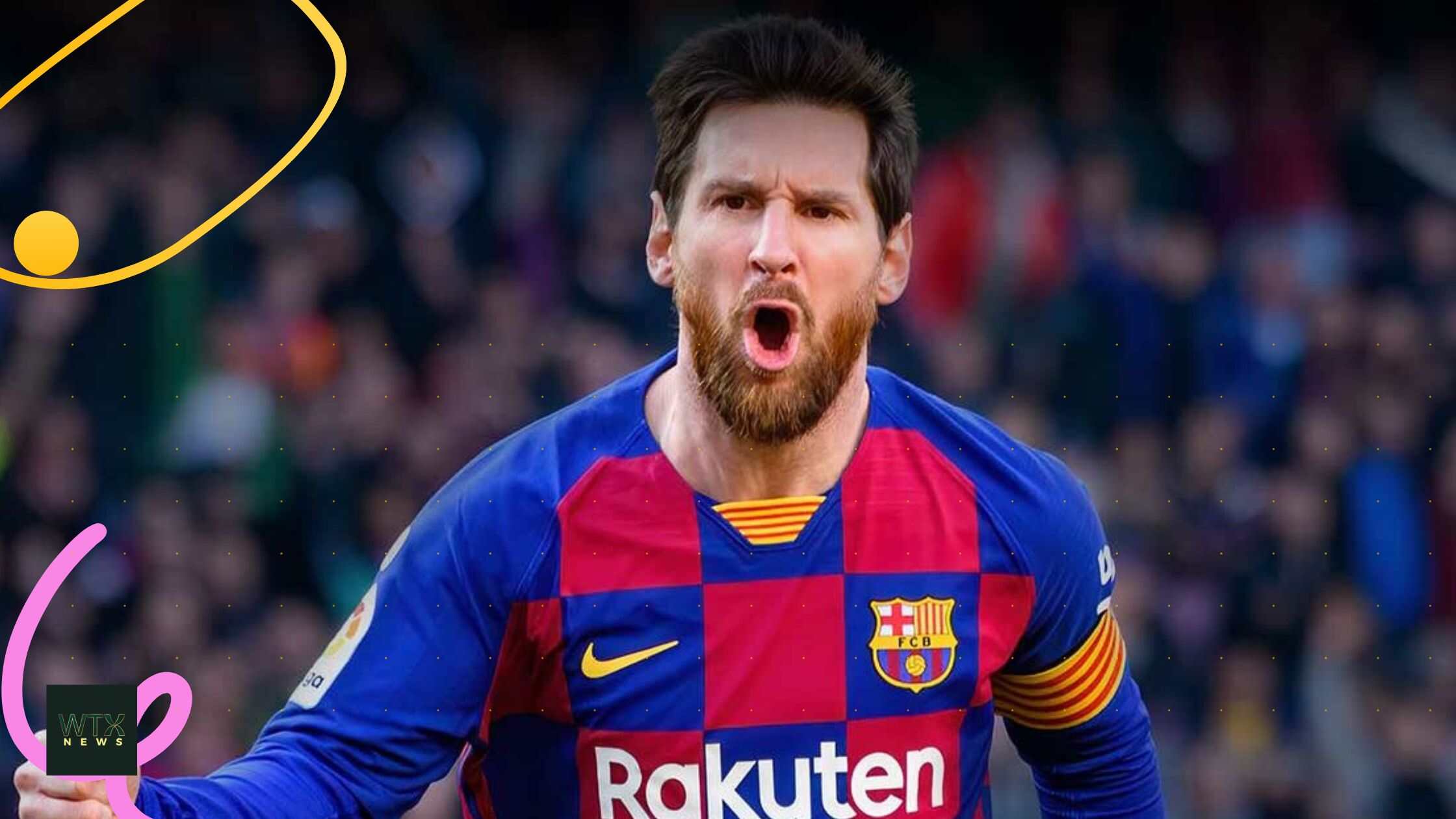 'Barca need to apologise to Messi'
If they are able to sort out the financial troubles at the club and find a way to bring Messi back there will need to be an apology from the president of FC Barcelona Joan Laporta on behalf of himself and all those who orchestrated Messi's departure.
Messi left the club after being reassured that everything was in place to keep him at the club. He had verbally agreed terms on a new contract – a five-year extension. He even cut his holiday short to return to Barca to sign a new contract.
He went on to offer to reduce his salary so he could see out his playing career at the club.
"I offered to reduce my salary by 50 per cent, but they didn't ask me for anything else," he said. "The news I asked for 30 per cent more is a lie, a lot of things people are saying are not true."
Messi wouldn't have been able to take any more than a 50 per cent cut due to a clause in Spanish employment law that is in place to avoid financial manipulation.
This financial mess rose as a consequence of Barcelona's extravagant spending during the calamitous Josep Maria Bartomeu era. Bartomeu, the president from 2014-2020, and his board were ousted in October 2020 after a vote of no confidence from club members.
Barca want Messi back but first they need to apologise
At times, Messi carried the club entirely on his shoulders, but his wages were also a massive problem for the club.
But after all he's done for the club, and for the sport, the end of his Barca career seemed so abrupt and so unfair for a man who helped make the club what it was.
Everything is being done to build bridges but getting Messi to trust Bara again will be very difficult.
They will also need to negotiate the details of the contract, especially surrounding the long-term project in place at the club.
Barcelona reportedly wants Messi back on a two-year contract, back in time for the 125th-anniversary events. There's even talk that the building that used to house the academy players, La Masia, could become a Messi museum – with the proceeds going to finance his return.
For Barca, a Messi return would also help bring back some of the prestige to the club many believe it has lost in recent times.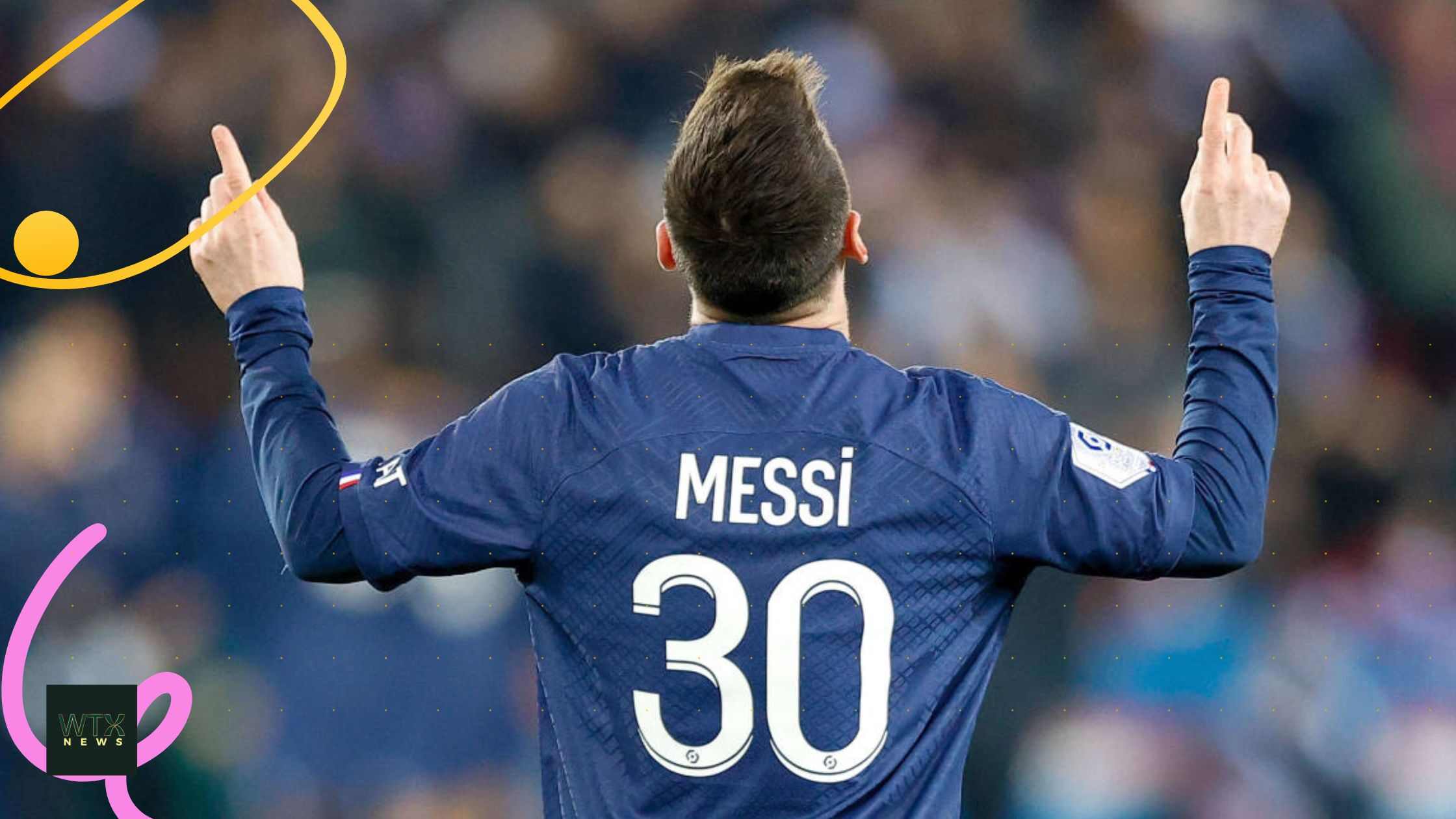 'Messi will return to Barcelona'
Boss Xavi issued a plea to the club hierarchy to bring the Argentine back to the Camp Nou. As quoted by Sport, he said: "I'm in no doubt that if Messi were to return, he would help us in what we are wanting to achieve with our football.
"I am in no doubt and I've told this to the president. He continues to be a determined footballer, he has the hunger still. He's still a winner, he's a leader and he's different. At Barcelona, we've not have the same level since what we reached as a pinnacle in 2010.
"Messi brings you the talent of being able to play the final pass, he opens doors, scores goals. In the final third, he can provide the difference. There's no doubt that he would still help us a lot – but in the end it all depends on him."
the case for psg
Since his initial exit from Barcelona, Messi has endured mixed fortunes with PSG. He has won back-to-back Ligue 1 titles but has failed to inspire them to their first Champions League victory.
The forward was also suspended by the club for an unsanctioned trip to Saudi Arabia, whilst fans have regularly protested against him.
Whilst it's believed Messi will leave Paris, he was recently included in the promotion for the club's kit for next season.
Many football fans want to see Messi in the Premier league if only for one season
At 35, Messi remains one of the finest footballers in the world, and it's likely he'll want a few more years in top-flight football before slowing down and considering the Saudi league.
There's hope for Barca, but it doesn't yet seem likely they'll get the cash together. And if they don't, there will be plenty of European clubs wanting the star to join.
There are plenty of great top leagues in Europe but it'd be exciting to see Lionel Messi play in the Premier League before his career comes to an end.