I'm Yvonne Ridley, Journalist
Presenter
Humanitarian
Yvonne Ridley podcast - A Journalist and TV Presenter FOR THE LAST 40 YEARS & now I'm Digital!
I'm a journalist and author living in the Scottish Borders but don't let my location fool you … from my base, I am keeping a finger on the pulse of popular culture, news, current affairs and global events.
I've been working on a serial podcast that people would enjoy and like to listen to. But significantly, one where I could highlight the news that all the other media outlets cover.
As the Diplomatic editor for WTX News, I've found that platform, no one to hold me back and carpe diem to talk about what I want.
No one will silence my Google podcast
Now I am able to travel around the world, where there's injustice and news to report and know that if I report the news, it will be published.
My new show called In Conversation is all about that, tackling the issues that sometimes go under the radar, asking the questions that no one else wants to and standing up for rights and the fight for the little guy.
This is Yvonne Ridley's podcast
People often ask me what inspires and motivates me to keep fighting the good fight and I tell them in a simple way, It's all because of you! and I will keep doing it until the day I die. 
In Conversation is my podcast – and I will push and prod and make as much noise as possible.  So please follow and subscribe to my podcast.
Our mission is to help people understand the truth in every story and build a united community.
Watch my latest Podcast In Conversation with Yvonne Ridley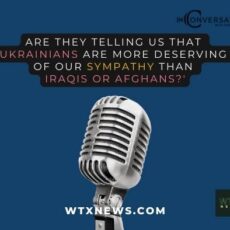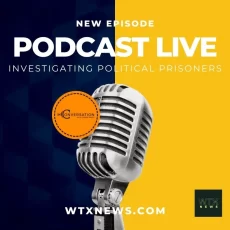 The Conversation that matters
This is the most unique show on SpotyTube – where conversation meets debate in the Yvonne Ridley podcast.
No one will escape her scrutiny.
The last podcast on the left!
Vogue meets politics for the best political podcast show