BRIEF – ME! – ENTERTAINMENT NEWS BRIEFING
Entertainment Briefing, Hollywood directors, Martin Scorsese and Christopher Nolan team up for new "Filmmakers Mode" TV setting.
Hailey Bieber pays tribute to the late Diana, Princess of Wales in her latest photoshoot.
Harry Styles experimented with class A drugs whilst recording his new album.
Millie Bobby Brown opens up about her new beauty brand.
BBC says Jo Brand's acid joke went too far. 
All in today's ENTERTAINMENT briefing – A weekly roundup of all the news headlines that you need to know, summarised as part of WTX News Briefing.
…………………………………………………….
MARTIN SCORSESE AND CHRISTOPHER NOLAN TEAM UP FOR NEW "FILMMAKERS MODE" TV SETTING
WTX News reports Hollywood leading Directors Martin Scorsese and Christopher Nolan have teamed up with other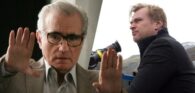 Directors and the UHT alliance to introduce a new UHD TV setting. In an attempt to preserve filmmakers' creative intent on consumer displays. More than 400 filmmakers including 140 directors and cinematographers gave insight into what could be done to improve HD settings.
Read the full story on WTX News
…………………………………………………….
HAILEY BIEBER PAYS TRIBUTE TO PRINCESS DIANA IN VOGUE SHOOT
The Mirror says Hailey Bieber reminds us Princess Diana's presence can still be felt today with a nostalgic '90s shoot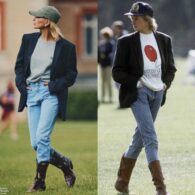 inspired by the Royal. Bieber, 22 took to Instagram to share pictures from the shoot featuring exact scenarios of the late style icon. Hailey said the Princess is someone she's "looked to for style inspiration" and thanked Diana for her fashion and style legacy. This Saturday marks 22 years since Diana passed away after a car crash in Paris.  
Read the full story on The Mirror 
…………………………………………………….
HARRY STYLES TOOK MAGIC MUSHROOMS WHILST RECORDING HIS NEW ALBUM
Sky News says Harry Styles has opened up about his creative process for his highly anticipated second album. In an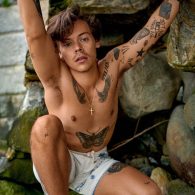 interview with the Rolling Stone magazine, he said he experimented with the class A drug in the Shangri-La Studios in Malibu, California. Adding, at one point, he bit the tip of his tongue whilst on the hallucinogenic drug. Magic Mushrooms are illegal in the UK and possession comes with a maximum 7-year sentence. They are also illegal in most parts of the US. 
Read the full story on Sky News
…………………………………………………….
MILLIE BOBBY BROWN WANTED HER NEW BEAUTY BRAND TO BE FUN AND AFFORDABLE
Teen Vogue talks to teen star Millie Bobby Brown about the launch of her new beauty brand Florence by mills. The teen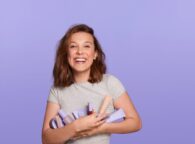 opens up her favourite products, Gen Z and why she's supporting the Olivia Hope Foundation. Brown has cemented her place as one of Hollywood's most sought after child actors. And the fashion-forward teen now seems set on taking on the beauty industry. 
Read the full story on Teen Vogue 
…………………………………………………….
JO BRAND'S BATTERY ACID JOKE 'WENT TOO FAR' SAYS BBC
BBC News reports Jo Brand's controversial battery acid joke "went beyond what was appropriate" for a Radio 4 comedy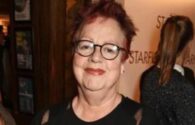 show, the BBC has ruled. When discussing political figures who had been hit by milkshakes, Brand said: "I'm thinking, why bother with a milkshake when you could get some battery acid?" Brexit Party leader Nigel Farage accused Brand of "inciting violence. But the BBC dismissed complaints her remark amounted to incitement. 
Read the full story on BBC News
https://wtxnews.com/2019/08/24/entertainment-briefing-the-rise-of-phoebe-keanu-and-the-matrix-returns-taylor-to-rerecord-albums-more/
…………………………………………………….
FOLLOW US ON SOCIAL MEDIA AND SHARE WTX NEWS WITH YOUR FRIENDS AND FAMILY:
Facebook – Please like our page
Twitter – Twitter updates available in English and Arabic. Please follow us and we would love to hear from you
Instagram – Follow our pages in English and Arabic