Celebrity weight loss drug semaglutide approved for NHS use
The NHS in England has approved the use of a weight loss jab that has gained popularity in the US.
The drug, semaglutide, will be marketed as Wegovy and has been deemed safe, effective, and affordable by the National Institute for Health and Care Excellence (NICE).
The drug is administered through a weekly injection and helps people feel fuller which leads to the individual eating less.
The weight loss jab is gaining popularity amongst Hollywood celebrities including Elon Musk.
Jab used alongside lifestyle changes
Clinical trials have shown that when used alongside lifestyle and nutrition changes, semaglutide can aid in weight loss of over 10%. The drug is recommended for those with at least one weight-related health condition and those with a body mass index (BMI) that places them near the top of the obese range. Those with a lower obese BMI range and a weight-related health condition may also be prescribed the drug.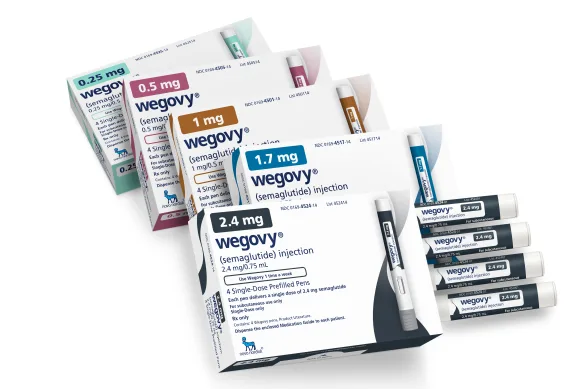 The drug will only be prescribed by specialists, and individuals can only take it for a maximum of two years. While semaglutide is also found in the diabetes medicine Ozempic, Wegovy is recommended specifically for weight loss. It works by mimicking the intestinal hormone Glucagon-like peptide-1 (GLP-1), which is released after eating and makes people feel fuller, leading to reduced calorie intake.
An article published last year suggested that actors were using Ozempic, which contains semaglutide, to lose weight quickly.
The drug has become so popular that there are currently shortages in the US, with insurance companies refusing to cover its use among people who are not diabetic and not taking it as a prescribed medicine.
---