W Euro 2022 – Lionesses proving women's game is better 
There is value in respecting the women's game as something separate from the men's. Despite women's football gaining in popularity, the pay gap between men and women in football is still disgraceful. And because of that, the two games will often be compared. 
In an opinion piece for the Guardian, Jen Offord argues there is "value in recognising the women's game as a separate product, because it is a different product, and in that respect, it presents different opportunities." 
She says the women's game hasn't been corrupted by money or accusations of misconduct or toxic fan culture, it's more of a family environment. But how do you prevent it from heading in the same direction the men's game has gone in?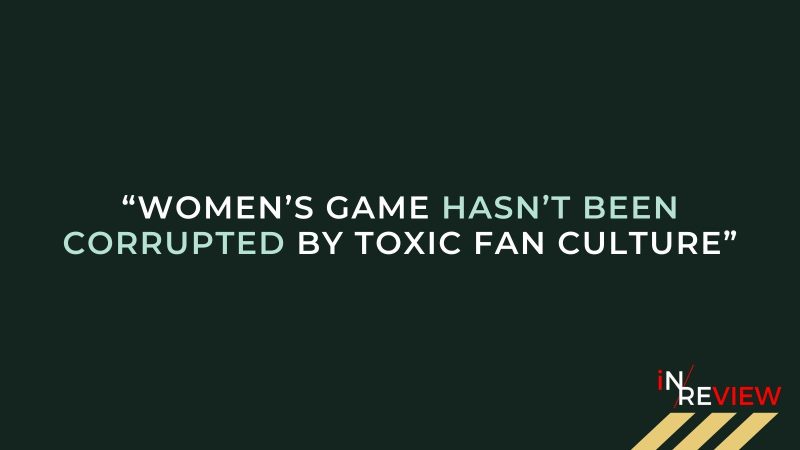 At the moment, the difference between men's and women's football is about value. By positioning women's teams as some sort of spin-off of big Premier League clubs we're not really encouraging people to appreciate it as a "great product" in its own rights. 
But the biggest issue is that women still make a tiny fraction of what male players earn at the same level and the investment in the women's game is significantly smaller. It's why women's and men's football will never be equally revered. "Men rage on social media that "WOMEN CAN'T FILL STADIUMS" – but little is done to address why. 
England's success highlights how far women's football has come
England's success highlights how far women's football has come – and the success at the Euros has only helped spur an increase in interest in the women's game. 
In recent years the number of girls playing for football teams has risen by 40%, the Euros 2022 has seen millions tune in at home, and ex-players and campaigners believe that the win could continue to help transform the game even more.  
For former Lionesses manager Hope Powell, who was banned from playing football when she was 11, it was important to remember that "what came before has got us to the point we are today".
"England reaching another final, more girls wanting to play the game, it's just absolutely fantastic the transformation of women's football in this country," she told the BBC's Today programme.
Former England striker Ian Wright made a passionate statement about the women's game and how it is inspiring everybody. 
"The women's game is here and it is here to stay. What we are seeing with these ladies, and the way they are inspiring everybody, is nothing is going to stop it," Wright told BBC Breakfast, adding that more needed to be done to widen access.
"When you consider there is only 63% of girls who have the same access as boys to football, this is why I am hoping by 2024 what the FA and Barclays are doing is making sure that [access] can happen in every school for boys and girls and 100% of girls can get the opportunity to play football."
The FA's aim, in its Women's Euro 2022 legacy report, is for 75% of schools to provide equal access for girls to play football within PE lessons by 2024.