The Crown Prince of the United Arab Emirates (UAE) shows off its Armed forces to EU Nations to include various diplomats. His Highness Sheikh Mohammed bin Zayed Al Nahyan yesterday received Tibusha Stefanovic, Deputy Prime Minister and Minister of Defense of Serbia, and Charlampus Petrides, Minister of Defense of Cyprus.
His Highness met a number of participants in the exhibition and exchanged conversations with them about the importance of their participation in such international exhibitions to introduce and promote their industries.
In addition to shedding light and showcasing the latest production of their companies and the future projects that they present at the exhibition.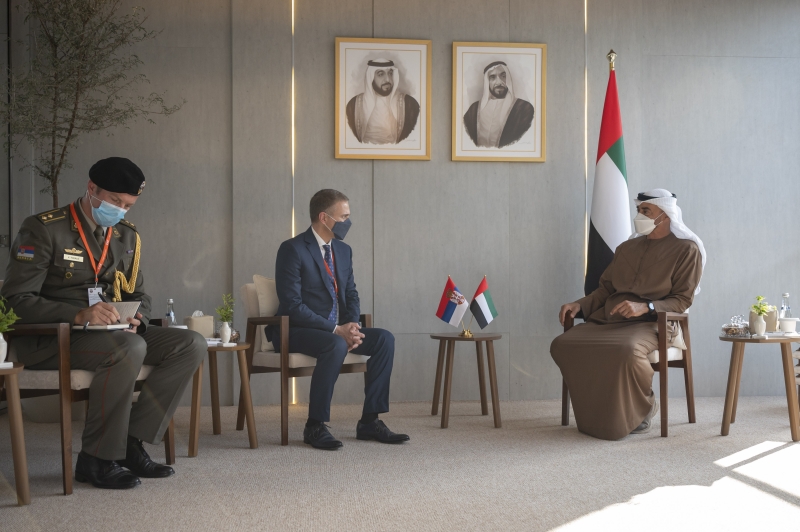 UAE armed forces
His Highness Sheikh Mohamed bin Zayed Al Nahyan, Crown Prince of Abu Dhabi and Deputy Supreme Commander of the Armed Forces, continued his inspection tours and visits to a number of pavilions participating in the fifteenth session of the International Defense Exhibition "IDEX 2021", whose activities continued for the third day yesterday at the Abu Dhabi National Exhibition Center (ADNEC).
During the inspection tour, His Highness was briefed on more defence systems, advanced mechanisms, and the most prominent products offered by companies specializing in defence, military and security industries.
…………………………………
Leave a comment