Brief.
Me -
September 28, 2021 3:11 pm
Beer and pub leaders plead for reopening date after sales halve in 2020
BBC News says beer and pub sector leaders are pressing the government to give them a reopening date.
The industry is desperate to get back to business after repeated warnings many pubs will not survive.
The British Beer and Pub Association (BBPA) is asking the government for a clear timeline and a "roadmap to recovery".
The government insists that it has a plan for re-opening the economy which it will reveal after 22 February.
………………..
Europe's oldest person survives Covid and set to celebrate 117th birthday
The Guardian says Europe's oldest person has recovered from Covid-19 after it swept through a nursing home in the south of France and will celebrate her 117th birthday this week.
Sister Andrée, born in 1904, tested positive for the coronavirus last month at the Sainte-Catherine Labouré home near Toulon where 81 of the 88 residents contracted the virus – 10 of whom died.
The nun, who will celebrate her 117th birthday on Thursday, was reported to have suffered no Covid-19 symptoms but remained confined to her room, unable to mix with other residents or attend mass.
………………..
Woman 'shot' in head fights for life as Myanmar protests enter fifth day
France24 says protesters returned to the streets of Myanmar on Wednesday after the most violent day yet in demonstrations against a coup that halted a tentative transition to democracy.
The US and UN condemned the use of force against protesters, who demand the reversal of the coup and the release of Suu Kyi and other detained leaders of her National League for Democracy and activists.
"We cannot stay quiet," youth leader Esther Ze Naw told Reuters. "If there is blood shed during our peaceful protests, then there will be more if we let them take over the country."
………………..
Nations warned of consequences of abandoning citizens in Syrian camps
Arab News says UN human-rights experts urged 57 countries whose nationals are detained in the notorious Al-Hol and Roj detention camps in northeastern Syria to repatriate them "without delay."
They warned that failure to do so could be tantamount to torture under international law.
The experts raised the alarm about the worsening security situation and deteriorating humanitarian conditions in the overcrowded camps, which are home to more than 90,000 Syrians, Iraqis and "third-country nationals." Most are women and children with family connections to Daesh fighters.
………………..
Arab world basks in the glory of UAE Mars mission triumph
Arab News says for months, the Hope probe's journey to Mars had been tracked eagerly by the Arab news media.
On Tuesday, landmarks across the Arab world glowed red to mark the probe's arrival at Mars.
Seven months after its launch from Japan, the probe completed its 495 million kilometre voyage and settled into orbit around the planet in a triumph for the Arab world's first interplanetary mission.
Ground controllers at the Mohammed bin Rashid Space Center (MBRSC) in Dubai rose to their feet and applauded when news broke that the Hope probe had begun circling the Red Planet, where it will gather data on the Martian atmosphere.
………………..
Bolivia healthcare workers launch strike in COVID-hit region
Aljazeera says healthcare workers in a region of Bolivia hit hard by the pandemic launched a 48-hour strike on Tuesday, as they try to pressure authorities to impose a strict lockdown to combat rising infections.
The country has recorded more than 229,000 COVID-19 cases and more than 10,800 coronavirus-related deaths, according to Johns Hopkins University data.
Santa Cruz, Bolivia's most populous region, has registered nearly 80,000 cases and more than 5,000 deaths to date, according to official figures.
"Every hour there are between 30 to 40 cases. Every hour a patient dies. The situation in Santa Cruz is worrisome," Toledo said.
………………..
US Senate votes to declare Trump impeachment trial constitutional
TRT World says the US Senate has voted to proceed with the impeachment trial of Donald Trump, rejecting defence arguments that it was unconstitutional.
Defence lawyers had argued that Trump should not face a trial in the Senate for inciting insurrection because he was no longer president.
But the Senate voted 56-44 on Tuesday to proceed with the trial, with six Republicans joining Democratic lawmakers.
House Democrats opened Donald Trump's historic second impeachment trial showing the former president whipping up a rally crowd to march to the Capitol and "fight like hell" against his reelection defeat, followed by graphic video of the deadly attack on Congress that came soon after.
UK WEATHER FORECAST
SUNRISE 07:26
SUNSET 17:09
TODAY
Another cold day. Eastern areas will see further snow showers push in from the North Sea, locally heavy in places. Remaining drier and brighter further west, with plenty of sunshine in the afternoon.
TONIGHT
Snow showers in the east will diminish this evening, resulting in a clear and very cold night. Winds will be light and a severe frost is likely in places.
Tweets
I didn't think it was possible to love Elton John more than I already did pic.twitter.com/3cshsPEOeh

— Matt Chorley (@MattChorley) February 10, 2021
Scientists have put together a Joint Declaration on transitioning to 100% clean, renewable energy by 2035. Based on research from multiple groups, this Declaration states that a transition will reduce costs, create jobs, & eliminate air pollution problems: https://t.co/4ILqp5aIqK

— Leonardo DiCaprio (@LeoDiCaprio) February 9, 2021
FROM WTX NEWS
In Review: The cult of Effy Stonem and the enduring appeal of the IT Girl
RENAISSANCE 
You can take anything if you want it enough
Global Covid-19 figures
Coronavirus Cases:

107,415,710



Deaths:

2,351,367



UK
Europe
United States
Middle East
Asia
World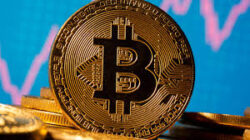 Universal Music jumps on the K-pop bandwagon – BBC Business
Musk's bitcoin bet fuels gains in companies already invested – Reuters
COVID-19: Aviation sector demands urgent help as coronavirus restrictions tightened – Sky Business
UK industrial strategy refresh ditched as ministers set out plan for growth – FT News
Solskjaer praises 'low' Man Utd's mentality after FA cup win – Read on
Australian Open: Serena Williams through, Petra Kvitova and Bianca Andreescu out – Read on
Ryan Reynolds & Rob McElhenney: Hollywood duo complete Wrexham takeover – Read on
England in India: 'Tourists off to best possible start but hosts still dangerous' – Read on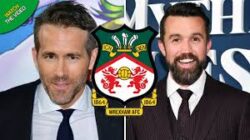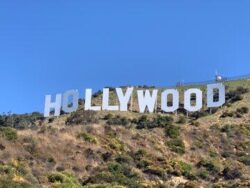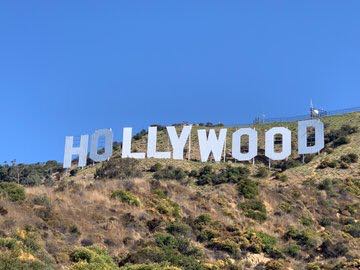 Michelle Obama to star in Netflix children's show Waffles + Mochi – Read on
Kobe Bryant's helicopter pilot blamed for fatal flight after flying into clouds – Read on
Brad Pitt 'snubbed' by daughter Shiloh as she 'drops his name from social media' – Read on
Kim Kardashian mocked for claiming she 'found Kourtney' when they are sisters – Read on
what happened at the capitol? 
On January 6, 2021, a mob of rioters supporting United States President Donald Trump's attempt to overturn his defeat in the 2020 presidential election stormed the U.S. Capitol, breaching security and occupying parts of the building for several hours.
After attending a rally organized by Trump, thousands of his supporters marched down Pennsylvania Avenue before many stormed the United States Capitol in an effort to disrupt the electoral college vote count during a joint session of Congress and prevent the formalization of President-elect Joe Biden's election victory.
After breaching police perimeters, they occupied, vandalized, and ransacked parts of the building for several hours. The insurrection led to the evacuation and lockdown of the Capitol building and five deaths. – Read on
what does brexit mean?
Brexit was the withdrawal of the United Kingdom (UK) from the European Union (EU) and the European Atomic Energy Community (EAEC or Euratom) at the end of 31 January 2020 CET.
To date, the UK is the first and only country formally to leave the EU, after 47 years of membership within the bloc, after having first joined its predecessor, the European Communities (EC), on 1 January 1973.
It continued to participate in the European Union Customs Union and European Single Market during a transition period that ended on 31 December 2020 at 23:00 GMT. – Read on
Finding something interesting ?
Made with Love by 💓 the WTX News Team!​
Leave a comment