Brief.
Me -
December 1, 2021 3:38 am
Covid vaccine: Government facing questions over supply to UK
BBC News says the government is facing questions over coronavirus vaccine supply after warnings of a significant reduction.
It is understood a delivery of millions of doses of the Oxford jab,  has been held up by four weeks.
The NHS warned of a reduction in supply in England in April. The Department of Health insists it is still on track to offer a first dose to all adults by the end of July.
………………..
Delaying England's winter lockdown 'caused up to 27,000 extra Covid deaths'
The Guardian says delaying the winter lockdown caused up to 27,000 extra deaths in England, the Resolution Foundation thinktank has claimed as it accused the government of a "huge mistake" which should be central to any public inquiry into the UK's handling of the pandemic.
It said delaying lockdown 3 until January, despite evidence of fast-rising cases before Christmas, led to around a fifth of all fatalities caused by the virus. It said these could have been avoided if restrictions were put in place quickly enough to prevent the death rate rising from early December.
………………..
EU proposes Covid-19 'Green Certificates' to allow travel across the bloc
France24 says with summer looming and tourism-reliant countries anxiously waiting for the return of a steady influx of visitors amid the pandemic, the EU presented a proposal that would allow the bloc's 450 million people — vaccinated or not — to travel freely across the 27-nation bloc by the summer.
The plan, which will be discussed next week during a summit of EU leaders, foresees the creation of vaccine certificates aimed at facilitating travel from one member state to the other.
………………..
Lebanon's president demands PM quit if he can't form govt to tackle pandemic fallout and economic crisis
RT News says Saad Hariri, has been handed a dramatic ultimatum by the country's president – to either form a new cabinet or quit, as the country remains paralyzed by a deep-seated economic crisis.
President Michel Aoun put Hariri on notice during a televised speech as he said the latter must form a government "without excuses or delays" in the hope of "saving Lebanon." 
"If Prime Minister-designate Hariri finds himself unable to form a government…, he should make way for those who are," Aoun said.
………………..
Atlanta Shooting: 'What we were afraid of': Asian American women condemn attacks
Aljazeera says authorities have charged the alleged gunman with eight counts of murder and one count of aggravated assault in relation to the Atlanta shooting in three separate places. 
Police told reporters the 21-year-old suspect told them he was "not racially motivated" but that he saw the establishments as "temptation" because of a sex addiction.
But Asian American leaders and experts say racism and stereotypes against Asian women played a role in the attacks, which have deepened an already widespread sense of fear within the community.
………………..
UN says Covid-19 likely to become 'seasonal' disease 
TRT World says Covid-19 appears likely to develop into a seasonal disease, the UN, cautioning though against relaxing pandemic-related measures simply based on meteorological factors.
In its first report, an expert team tasked with trying to shed light on one of those mysteries by examining potential meteorological and air quality influences on the spread of Covid-19 found some indications the disease would develop into a seasonal menace.
………………..
FBI: Surge in Internet Crime Cost Americans $4.2 Billion
VOA says the FBI says it received a record number of complaints from the public last year about cybercrimes, including scams related to  COVID-19, costing Americans a staggering $4.2 billion in losses.
The FBI received 791,790 complaints in 2020, an increase of 69% over 2019 and the largest number since the centre was created two decades ago, the bureau said in a report released Wednesday.
UK WEATHER FORECAST
SUNRISE 06:08
SUNSET 18:13
TODAY
Parts of Scotland will be dry, bright and exceptionally mild today, with hazy sunshine. Northern Scotland, as well as eastern England, will be cloudy and dull, with light rain and drizzle.
The lowdown on the Papers
A look at how the papers are reporting on the EU threatening to block exports of Covid vaccines. 
'We'll grab your jabs' 
Metro headline reads: "We'll grab your jabs" which says the EU has threatened to block exports of Covid vaccines. The paper says that despite several EU countries halting the use of Oxford-AstraZeneca jabs, Ursula von der Leyen says the company has slashed the number of UK-made vaccines it will deliver to the bloc. – Metro
A vaccine shortage is "to paralyse rollout", meaning under-50s will have to wait for their jabs. Sources tell the paper that manufacturing issues mean the supply of vaccines will largely be used for second doses for those who have already received a first jab. – The Telegraph
The vaccine row is proof that the "EU will never let it go" and describes Ursula von der Leyen's threat to stop shipments of vaccines to the UK as "highly provocative". – Daily Express
The Financial Times says it's a "big setback" for a programme it calls "one of the few successes" of Boris Johnson's response to the pandemic. Paper adds there may be further trouble ahead – as officials in Whitehall are concerned about "significant manufacturing issues" with the Moderna vaccine, which was due to roll out in the spring. – FT News
The i descrived the expected drop in vaccine supplies in England next month as a "Surprise slump". A source says they had no advance warning of the impending slowdown – inews
While government sources tell the Guardian that the "looming squeeze" in the availability of the Oxford-AstraZeneca jab is "far worse than predicted". – The Guardian 
Global Covid-19 figures
Coronavirus Cases:

121,839,759



Deaths:

2,693,023



UK
Europe
United States
Middle East
Asia
World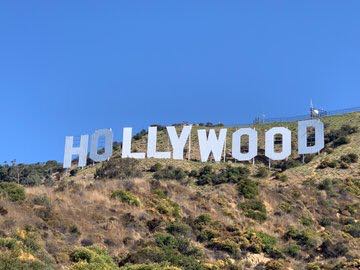 Demi Lovato says she was raped at 15 by someone she knew while working for Disney Channel – Read on
Piers Morgan's Meghan outbursts on Good Morning Britain become Ofcom's most complained about TV moments – Read on
Angelina Jolie 'prepared to provide proof of domestic abuse' in bitter divorce battle with Brad Pitt – Read on
what happened at the capitol? 
On January 6, 2021, a mob of rioters supporting United States President Donald Trump's attempt to overturn his defeat in the 2020 presidential election stormed the U.S. Capitol, breaching security and occupying parts of the building for several hours.
After attending a rally organized by Trump, thousands of his supporters marched down Pennsylvania Avenue before many stormed the United States Capitol in an effort to disrupt the electoral college vote count during a joint session of Congress and prevent the formalization of President-elect Joe Biden's election victory.
After breaching police perimeters, they occupied, vandalized, and ransacked parts of the building for several hours. The insurrection led to the evacuation and lockdown of the Capitol building and five deaths. – Read on
what does brexit mean?
Brexit was the withdrawal of the United Kingdom (UK) from the European Union (EU) and the European Atomic Energy Community (EAEC or Euratom) at the end of 31 January 2020 CET.
To date, the UK is the first and only country formally to leave the EU, after 47 years of membership within the bloc, after having first joined its predecessor, the European Communities (EC), on 1 January 1973.
It continued to participate in the European Union Customs Union and European Single Market during a transition period that ended on 31 December 2020 at 23:00 GMT. – Read on
Finding something interesting ?
Made with Love by 💓 the WTX News Team!​
Leave a comment