Russia has started its invasion of Ukraine – with forces launching a major military assault on the country from the north, south and east.
There are reports of missile strikes, explosions, deaths of civilians and soldiers near major cities. 
The pre-dawn attack has been condemned by the UK, USA and other allies – Watch PM Boris Johnson as he sets out the harsh sanctions and UK reaction to the Russian invasion.
Here are some of the pictures of Ukraine invasion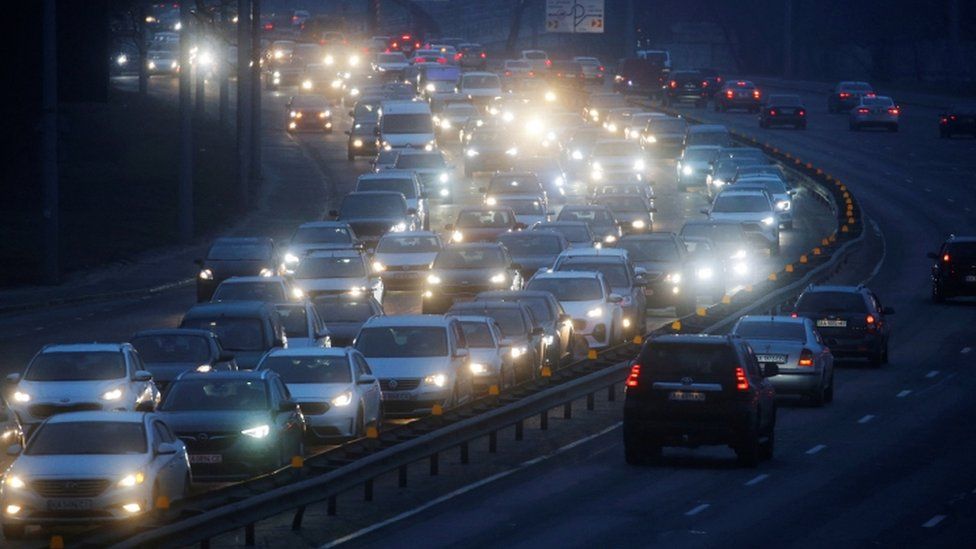 Pictures of Ukraine invasion
People watch on in Kyiv after a Russian rocket destroys a playground
Is it safe to go to Russia?
Do not travel to Russia due to ongoing tension along the border with Ukraine, the potential for harassment against U.S. citizens, the embassy's limited ability to assist U.S. citizens in Russia, COVID-19 and related entry restrictions, terrorism, harassment by Russian government security officials, and the arbitrary
What is issue between Ukraine and Russia?
Throughout 2021 and 2022, Russian military buildup on the border of Ukraine has escalated tensions between the two countries and strained bilateral relations, with the UK, USA sending a strong message that invasion would be met with dire consequences for Russia's economy.
Is Kiev in Russia or Ukraine?
Kiev or Kyiv is the capital, the most-populated city in Ukraine and the seventh-most populous city in Europe as well as one of the oldest.