The Prime Minister will resume Brexit talks with the Jeremy Corbyn and MP's from the Labour Party.
Meanwhile, Prime Minister Theresa May will chair a cabinet meeting as MPs return to Westminster following the Easter break.
Cabinet ministers, including the PM's de facto deputy, David Lidington, will meet senior opposition figures in an attempt to solve the Brexit impasse.
But the resumption of talks has provoked anger among a number of Tory MPs, with senior backbenchers meeting later to discuss their next move.
For the past three years, British PM Theresa May has travelled all over the world, to Brussels, Paris, Canada, Japan and many more, to hold talks with European leaders on the terms for a withdrawal, and various world leaders on post-Brexit trade agreements.
Whether or not a withdrawal agreement will be ratified by both sides by the end of the new extension is by no means certain. It may very well be that the absurd show will drag on.
It has also been suggested that the Prime Minister needs to act swiftly as backbenchers have been making alliances and colluding behind the Prime Ministers back.
It's already clear that, if in doubt, there could be another extension at the end of October, as the EU does not want to be responsible for a hard Brexit under any circumstances.
German Foreign Minister Heiko Maas stressed on Tuesday that the UK should not expect to be granted another extension. He said that any such request would be read as a desire to remain in the EU.
"They will have to decide what they want by October," Maas told the Financial Times. "You cannot drag out Brexit for a decade."
European Commission President Jean-Claude Juncker, however, took a similar tack to Tusk on Tuesday, saying that it was up to the UK to decide when it left Europe, though he added he was not assuming that the British government would change course.
………………………………………..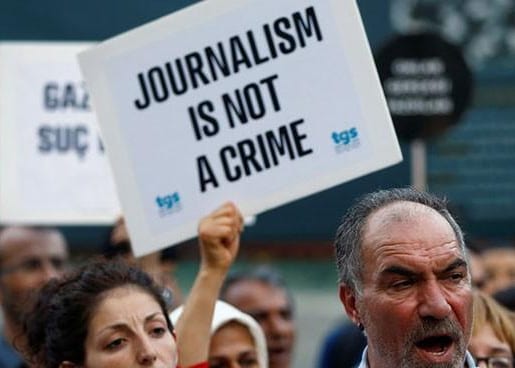 World Press Freedom – Support our free Journalism with a one-off donation – People like you make WTX possible – Thank you!
World Press Freedom Day being observed today – Support WTX News and others who work night and day to bring you the most compelling news stories like the Khashoggi murder, which we broke in the UK!
Leave a comment