Good Morning Britain, Monday mornings New Briefing is dominated by the US election.
The headlines are –
The world reactions to Bidens win and France takes jibe at Turkey.
Betting on the US elections was worth $1 Billion dollars globally 
The UK honours with a special scaled-back Remembrance Sunday service – In pictures 
British Armed forces begin mass COvid testing in Liverpool 
In sport, the big game from the weekend saw Liverpool and Man City are in a stalemate after a pulsating first half & a managed 2nd half. Klopp and Guardiola call for fixture breaks.
Leicester climb to the top of the Table overtaking the weekend leaders Southampton, who move to 4th & Mourinho's resurgent Spurs break into the top 4 & move to 2nd in the table.
Medvedev beats Zverev to win his first 1st Paris Masters final.
In Cycling the 2021 Tour de France will feature 2 epic mountain climbs of Mount Ventoux in one day.
And finally, I'm A Celebrity 2020 contestants have been revealed – With Mo Farah, Shane Ritchie & Victoria Derbyshire in this years show.
Today
A foggy start for some gradually clearing in the morning. Cloudy and breezy with scattered showers. Chance of sunny spells with any breaks in the cloud. Best of the sunshine in northern Scotland. Mild.
Tonight
Plenty of cloud cover for most of the UK. Some scattered showers, heavy in places. Some clear spells across the northern areas of Scotland. Light winds, feeling mild.
"I don't go by the rule book. I lead from the heart, not the head." — Princess Diana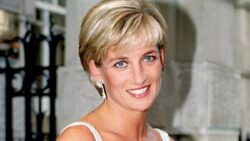 While Trump refused to accept the results of the election, Western and Asian allies expressed hope for a fresh start following Trump's "American First" trade policies.
World leaders on Sunday cheered Joe Biden's election as US president as a chance to enhance cooperation on climate change, the coronavirus and other problems after four years of President Donald Trump's rejection of international alliances.
In the coverage, France 24 takes a jibe at Turkeys President Erdogan after recent hostilities following the banning of French products and Turkeys tough stance on Macron's drive to eradicate extremist Muslims from his country.
Here are some of the top pics from todays media coverage.
From France 24
World leaders congratulate Joe Biden and Kamala Harris for election victory
Congratulations have poured in for US president-elect Joe Biden from around the world
From Al Jazeera focus on the concerns which have began to grow in Taiwan about what the Democratic candidate's presidency might mean for the self-ruled island.
And VOA (voice of America) has the reaction from residents of the New York.
People Take to US Streets to Celebrate – And Protest – Election Results
Over the weekend Biden passed the mark to pass 270 electoral college needed to move to the into the Whitehouse.
But the incumbent President Trump has not accepted defeat yet and is pursuing the legal challenges in a number of states.
If Trump doesn't concede the election and refuses to accept the result will he leave the Whitehouse in January 2021.
He is currently quieter than usual but we expect a huge reaction this week.
EU and UK officials will resume trade talks in London later at the start of another key week for the negotiations.
They will try to bridge what the two sides have said are still significant differences on fishing quotas and competition issues.
Ending Trumps Trade Wars
Speculation has already started as to whether Biden will reverse Donald Trump's aggressive trade posture – attacking allies, criticising international organisations, and applying new border taxes on imports from countries around the world – was perhaps his most distinctive economic policy.
There's little doubt Mr Biden will seek a reset, re-asserting America's role as an ally and leader on the world stage, but how much will the substance differ?
Over 250,000 people who work for an employer who has voluntarily signed up to the "real living wage" are set for a pay boost of 20p to £9.50 an hour.
This is not to be confused with the compulsory National Living Wage, which is currently £8.72 an hour for anyone over the age of 25.
Real living wage employers in London will pay £10.85 an hour, a 10p rise.
The cost of the typical UK home has risen to more than £250,000 for the first time, according to the UK's biggest mortgage lender.
The Halifax, part of Lloyds Banking Group, said house prices in October were 7.5% higher than a year ago.
Bidens victory gives STocks a boost
Stocks surged, oil prices jumped and the United States dollar stayed weak on Monday as investors bet that US President-elect Joe Biden will not be able to push through tougher business regulations in a divided Congress.
Analysts say Biden's victory in last week's presidential election – while still being contested in several states – also bodes well for the passage of a fiscal stimulus programme.
While it's now becoming clear Joe Biden will take the White House, investors are betting that Congress will be split, leaving President Trump's corporate tax policy unchanged.
Subscribe to our newsletter
Leave a comment