Unions and government close to pay deal, hopes of avoiding more NHS strikes
Health staff unions, which represent hundreds of thousands of workers including ambulance workers, nurses, midwives, and physiotherapists, are close to reaching a pay deal that would prevent further NHS strikes.
The agreement is expected to be announced on Thursday afternoon and would not cover doctors.
Chancellor Jeremy Hunt said he hoped a resolution to the dispute was near.
"We are working really hard to try and solve these issues," he told BBC Breakfast. "We have engaged very productively so I'm keeping my fingers crossed."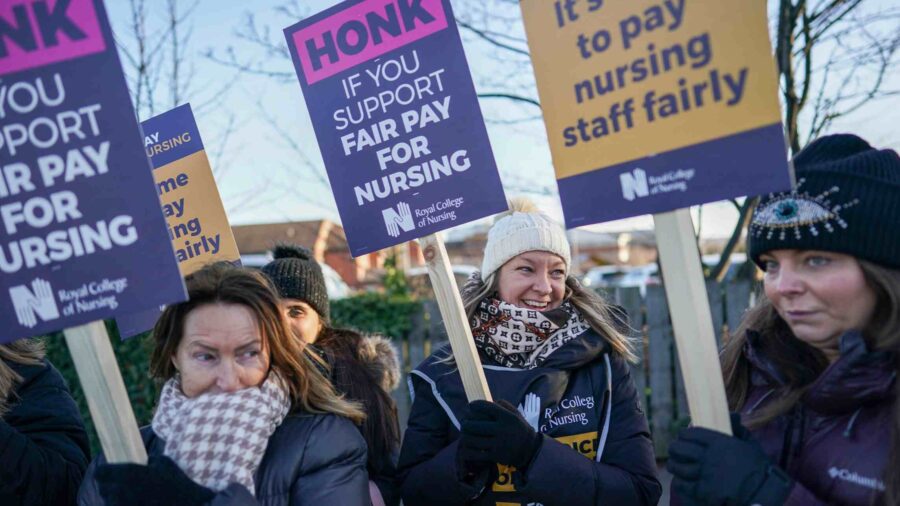 Negotiations between the unions and the government have focused on the size of a one-off payment for this financial year, which is likely to be substantial to compensate for the fact that it will not carry over to the next year.
The government is also expected to exceed its previous offer of a 3.5% pay rise for the next financial year.
Any agreement would require the approval of the union members.
Meanwhile, a 72-hour strike by junior doctors took place on March 13-15, and they are asking for a 35% pay rise, which the government has deemed unaffordable.
---