Ukraine war: Frontline city situation worsening – Zelensky 
Ukraine's President, Volodymyr Zelensky, has described the situation in the eastern city of Bakhmut as increasingly difficult, with Russian forces attempting to capture the city for over six months. He stated that the enemy was continuously destroying protective measures, making it harder to defend their positions. 
This follows some of the most intense fightings since Russia's invasion of Ukraine over a year ago. Recently, Russian forces have intensified their efforts to capture the industrial city, with separatist allies controlling part of the Donetsk region. 
The commander of Ukraine's ground forces, Col Gen Oleksandr Syrskyi, stated that despite significant losses, the enemy was still trying to break through their defences with the most prepared assault units.
President Zelensky expressed his gratitude to those who were holding the area and appealed for modern combat aircraft to be sent to defend their country from Russian attacks.
US Treasury Secretary Janet Yellen also warned China not to arm Russia during a visit to Kyiv on Monday.
US pledges £1 billion in economic and budgetary assistance
During her unexpected trip to Kyiv on Monday, Janet Yellen declared that Ukraine would receive an additional $1.25 billion (£1 billion) in economic and budgetary assistance. She reaffirmed US President Joe Biden's pledge – which he made during his recent visit to Kyiv – that the United States would support Ukraine until the end of the conflict.
In an interview with CNN, Ms Yellen noted that while Russia's economy had not yet collapsed under the weight of the significant sanctions imposed on it by Western nations, she anticipated that it would become increasingly vulnerable over time.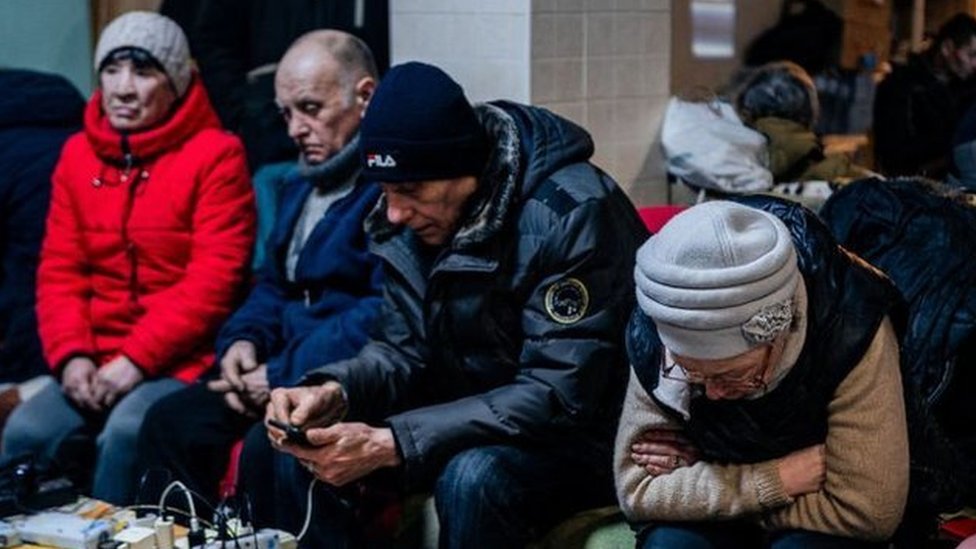 According to Janet Yellen, Russia's capacity to replace military equipment that has been destroyed in its attacks on Ukraine is gradually being undermined. She also warned that any attempt by China to provide such equipment to Russia would result in "severe" consequences.
"We have made it abundantly clear that we will not tolerate any country's systematic breach of the sanctions we have imposed to prevent Russia from obtaining military equipment for this war," she stated. "We have been very straightforward with the Chinese government and have informed Chinese companies and financial institutions that the repercussions of violating these sanctions would be very serious."
China considers supplying Russia with weapons and ammo
Last week, US Secretary of State Antony Blinken alleged that China was considering supplying weapons and ammunition to Russia, a claim that Beijing strongly denied. Meanwhile, many viewed the recent meeting in Moscow between China's top diplomat, Wang Yi, and Russia's President Vladimir Putin as a sign of China's close relationship with Russia.
Belarusian leader Alexander Lukashenko, a staunch ally of Mr Putin, is scheduled to embark on a three-day visit to China on Tuesday, during which he is anticipated to meet with President Xi Jinping.
---
Why did Russia invade Ukraine?
The reasons behind Russia's invasion of Ukraine are complex and multifaceted, involving a combination of historical, political, economic, and strategic factors. Some of the key reasons are:
Historical and cultural ties: Ukraine and Russia share a long history of cultural and linguistic ties, and many Russians view Ukraine as an integral part of their historical and cultural identity.
Strategic interests: Russia has a strategic interest in maintaining access to the Black Sea and the Crimean Peninsula, which has been an important naval base for Russia since the 18th century.
Economic considerations: Ukraine is an important transit country for Russian gas exports to Europe, and Russia has been concerned about the possibility of Ukraine joining the European Union and NATO, which would pose a threat to Russia's economic and political influence in the region.
Political considerations: Russia has been concerned about the pro-Western stance of the Ukrainian government since the 2014 Ukrainian Revolution, which ousted a pro-Russian president and led to the establishment of a pro-Western government.
Domestic politics: Russian President Vladimir Putin's popularity has been linked to his nationalist rhetoric and his efforts to restore Russia's status as a major power.