Can William and Harry repair their relationship? 
Prince William and Prince Harry have been through a lot together. They were once so close, but over the past few years, the relationship between the brothers has soured. 
Where did it all go wrong? Will it ever be fixed?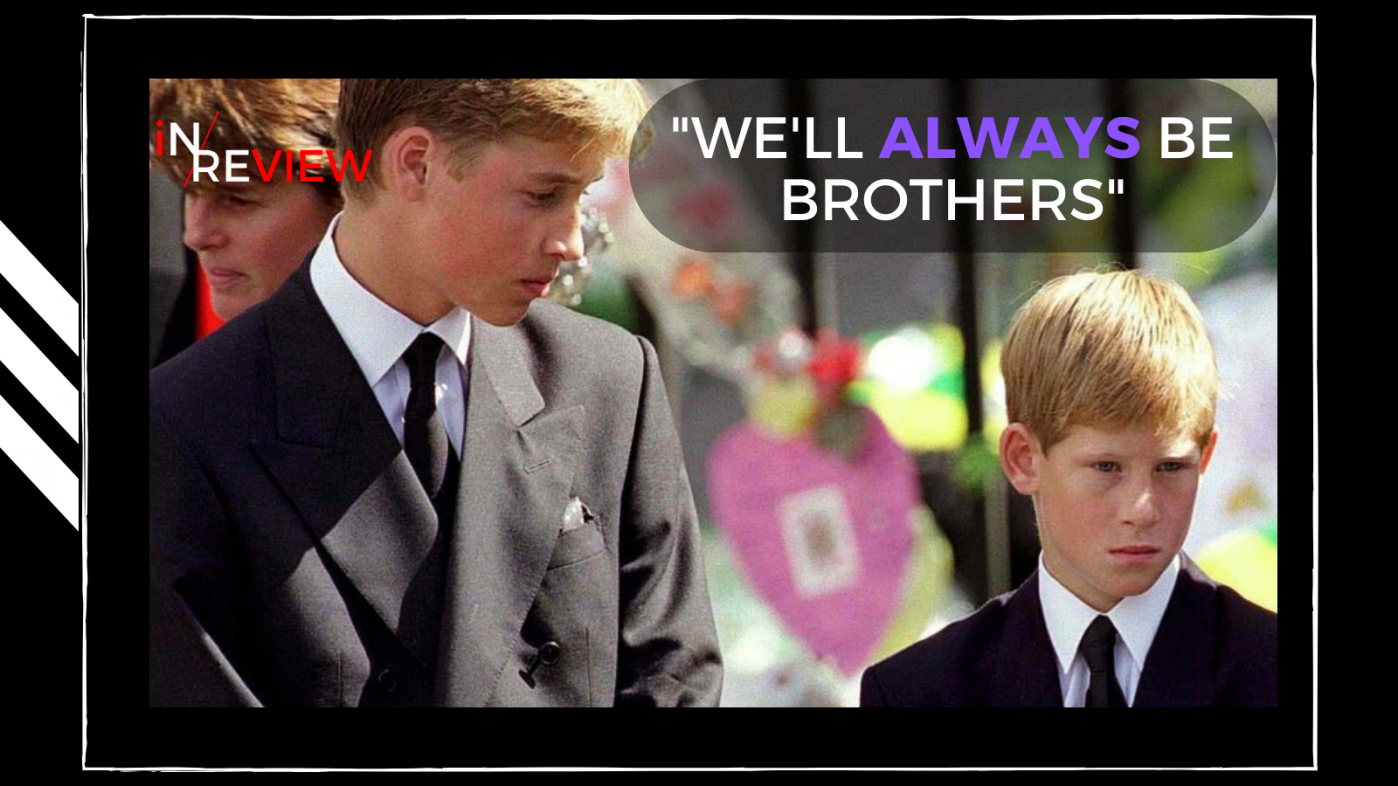 Why Prince Harry and Prince William's Fractured Relationship Still Won't Heal
Vanity Fair says Prince William and Prince Harry didn't speak to each other for two months after Harry and Meghan's bombshell announcement that they were quitting the royal family, and the relationship is still strained, according to one of the authors of the Harry and Meghan biography Finding Freedom.
"They hadn't seen each other," he told presenter Kate Thornton. "That's really going to take some time to heal. I think the distance between the brothers grew wider and wider."
Meghan and Harry were condemned in many circles for posting a statement on their new website on January 9, saying they were standing down as senior royals, before they got permission from the Queen and Buckingham Palace. Scobie, who with his Finding Freedom coauthor Carolyn Durand aimed to tell Harry and Meghan's side of the story, conceded in the interview that the strategy had backfired: "I think really where it went wrong for Harry and Meghan and the Cambridges was that decision to go public with the road map to their new working model."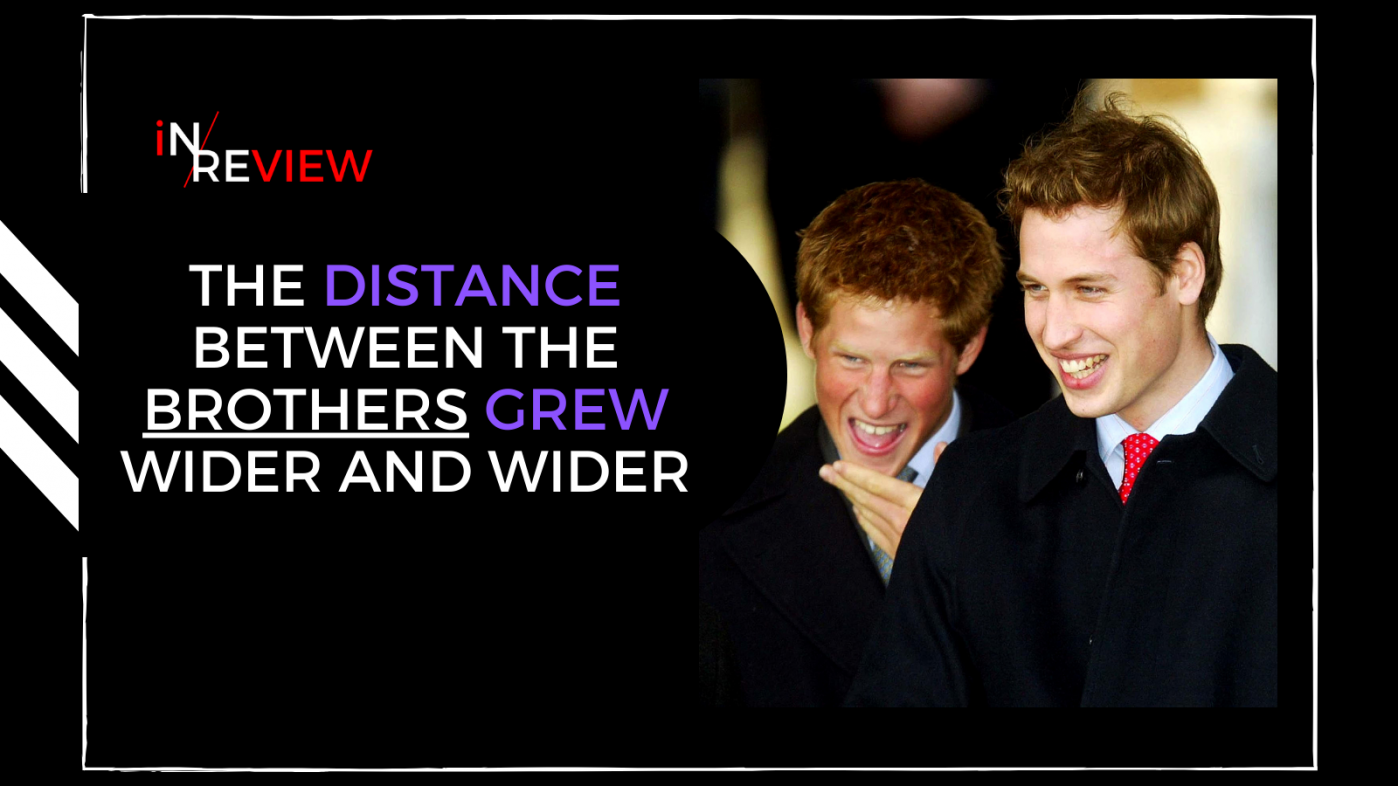 The bombshell announcement in January triggered a crisis at the palace, forcing the Queen to call the unprecedented "Sandringham Summit" at her Norfolk home so that the situation could be sorted out.
William was so angry with his brother that he arrived at the meeting minutes before it started and left immediately afterwards. According to Scobie, they didn't speak for some time after that.
Vanity Fair has been told by reliable sources that the relationship between the brothers improved in late March, when their father Prince Charles was diagnosed with Covid -19. "That's when they eventually put their own troubles to one side and got in touch with each other and started talking on the phone," according to the source. 
"They were both desperately worried about their father and Harry picked up the phone to William and they started speaking again."
Scobie also said that the relationship between Kate and Meghan soured beyond repair during Meghan's pregnancy, when the actress felt particularly lonely and isolated. Scobie claims in the book that Meghan felt Kate could have been more welcoming when she entered the royal family and was cold and aloof even when Meghan was pregnant.
Finding Freedom has been billed as Harry and Meghan's side of the story, and although the authors have claimed they were not granted interviews with the senior royals, details of many of the goings on at the palace in the lead up to their wedding are described in such remarkable detail that many royal commentators believe the couple had a hand in the book.
Scobie and Durand aimed to "dispel some of the tabloid myths" about Meghan, who was tarred with nicknames like "Duchess Difficult" that Scobie said in the interview "fed into some really racist tropes we see thrown at women of color time and time again. Too ambitious, too large, too demanding, too difficult."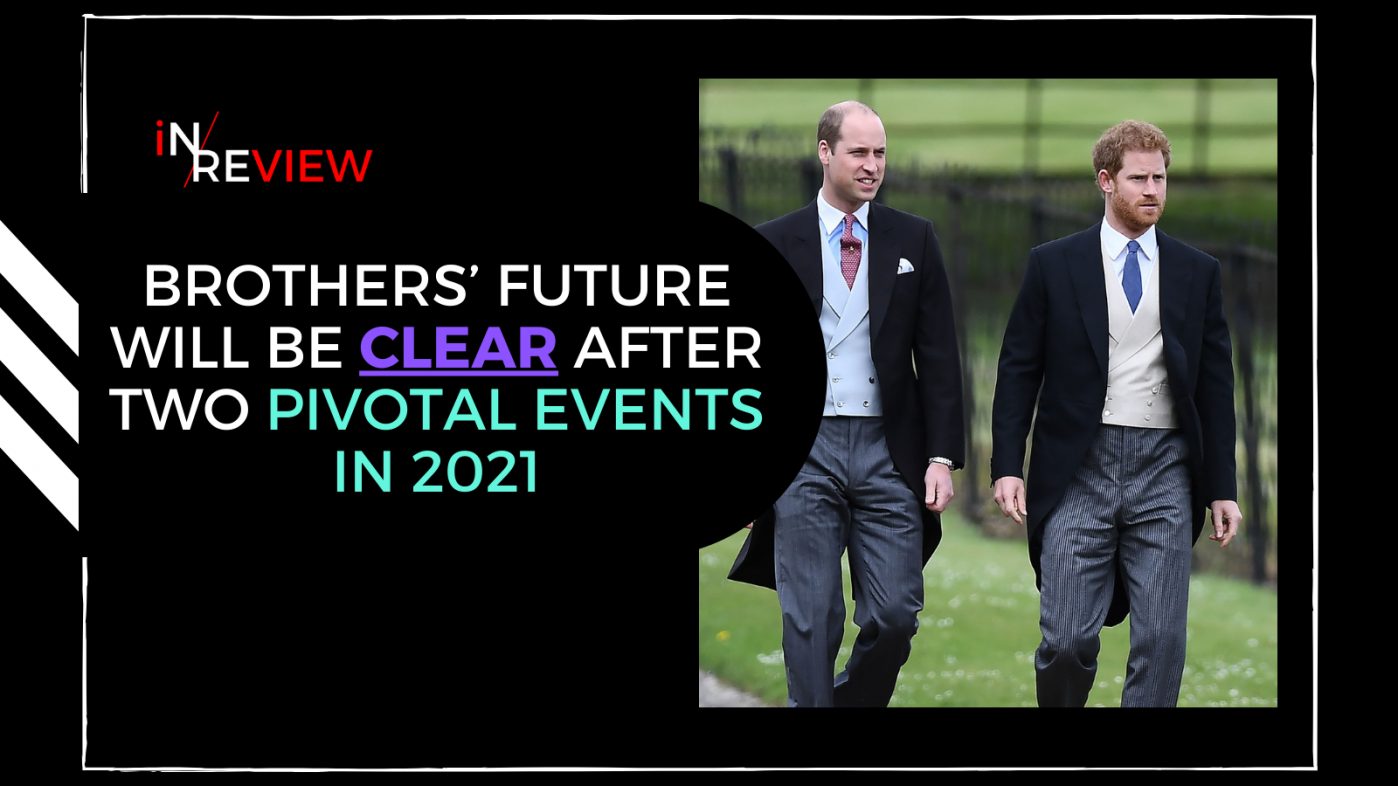 TWO 2021 EVENTS WILL BE PIVOTAL
Prince William and Prince Harry's Relationship Future Will Be Clear After Two Pivotal Events in 2021
Marie Claire says Prince William and Prince Harry's relationship has been strained for a while now. Usually, this kind of royal gossip is totally unconfirmed and comes via anonymous reports, but Harry and William have addressed their issues as head-on. 
In October 2019, in an interview for the ITV documentary Harry & Meghan: An African Journey, Harry confirmed that he and Will were "on different paths."
"Part of this role and part of this job and this family being under the pressure that it's under … stuff happens," 

"But look we're brothers. We'll always be brothers."
Still, Harry was hopeful about the future of his and Will's relationship, elaborating:
"We're certainly on different paths at the moment but I will always be there for him and as I know he'll always be there for me. We don't see each other as much as we used to because we're so busy but I love him dearly. The majority of the stuff is created out of nothing but as brothers, it's just as I said, you have good days, you have bad days."
After spending most of 2020 on different continents thanks to travel restrictions put in place because of the pandemic shortly after Harry and  Meghan relocated to California, Harry and Will are expected to reunite face-to-face later this year. Royal sources say the brothers will almost certainly reunite in person this summer and that how they interact then will be very telling of the future of their relationship.
"Will the family be reconciled?" royal correspondent Rebecca English wrote in a recent column for the Daily Mail. "The litmus test will be the Duke of Edinburgh's 100th birthday in June, which is followed by the planned unveiling at Kensington Palace of the long-awaited memorial statue to William and Harry's late mother, Princess Diana, Covid permitting."
Harry is expected to attend both events, if at all possible, and royal insiders will be paying close attention to how he and William are together.
If the two brothers can make that work, then we have hope
Fingers crossed that Will and Harry do more than just "make that work." We're firmly on Team All Royal Feuds Are Over for 2021 (and beyond).

William and Harry's rift 'has not healed' but they will put on 'united front' for Diana
Mirror says Prince William and Prince Harry's relationship has not yet fully healed, but they will not let the rift interfere with their plans to honour their late mother, a royal expert has claimed.
Despite being extremely close growing up, insiders have claimed Harry's decision to quit the royal family and move to LA with Meghan Markle and Archie left William upset and angry.
But while the families reconnected in 2020 after their dad, Prince Charles, got Covid, the author of Finding Freedom claims the rift is not yet over.
Speaking to OK magazine, Omid claims that while they are taking steps in the right direction they are not there yet, however the brothers will put on a united front as they reunite to unveil a statue of Princess Diana in summer.
The brothers have been planning and overseeing the design of the statue for years, and it is very much a joint project.
Omid said: "No matter what has happened between them, they would never let anything stand in the way of this.
"It would be wrong to say their relationship is healed, but 2020 forced them to have many conversations."
He explains that Charles and William's Covid diagnoses and Meghan's miscarriage were among the things that brought the brothers back together.
He adds: "The focus on family pushes them forward and while progress with their healing is still minimal, it's moving in the right direction."
Speaking about the statue unveiling, Omid points out that Harry and William know that all eyes will be on them.
He claims they are determined not to let "what has happened in the past between them overshadow her memory" and says they will ensure they "put on a united front".
William and Harry have commissioned the statue, which will sit in the Sunken Garden of Kensington Palace, where Diana lived before she died and the Cambridge family's current home.
The unveiling date has now been set as July 1, 2021 – what would have been Diana's 60th birthday.
Diana's sister Lady Sarah McCorquodale joined Harry and William on a committee, along with three others, to pick a sculptor for the piece.
Speaking when the statue was first announced, a source close to the Palace said: "Prince William and Prince Harry have dreamed of doing this for a long time.
"They were both just boys when their mother passed away, but are both now fully grown men and want to honour her in the best way possible.
"It has taken 20 years for this to finally come to ­fruition so they are determined it will be a lasting and fitting legacy in what is their official London residence and a place special to them both."

'Heir and the spare': How duty, love and bloodline broke William and Harry
CTV News says the fractured relationship between royal brothers may have been baked into their bloodline, according to a prominent British biographer.
Robert Lacey, author of "Battle of Brothers," noted a long history of sibling rivalry in the Royal Family.
Some have suggested that "the heir and the spare" way of thinking — that William was groomed to be king and Harry played second fiddle — affected how they were raised and even Harry's eventual divergence from the family. Similarly strained were the relationships between Queen Elizabeth and Princess Margaret, and between Prince Andrew and Prince Charles.
"Harry is in fact the third spare that this has happened to. All the spares in the Queen's reign have come to grief," said Lacey. "They start off as costars."
Lacey said the "rather cruel stereotyping" of birth order in the Royal Family w​as a "major factor" in the brothers' relationship, the consequences of which may have played a role in apparent feuds in recent years, namely Harry pulling away from royal duties to move to America with Meghan. In a 2019 interview before the major announcement that he would step back, Prince Harry addressed rumours of a feud between the brothers. William never publicly reciprocated the olive branch, said Lacey.
For royal watchers like Lacey, who is a historical consultant to the Netflix series The Crown, the forking of the brothers' lives began at a young age and was forged by the dissolution of their parents' marriage and mother's death. Lacey recounted a scene in which a four-year-old Harry told his nanny that he didn't need to "behave, because he wasn't going to be king like his then-six-year-old brother William, who at that time was already becoming more serious, preparing for his royal destiny.
"I would go so far as to say that the knowledge he was going to be king kept William going through all the trials and tribulations of the breakdown of his parents' marriage, not to mention the death of his mother," said Lacey.
"For Harry, he took a different lesson from what had gone wrong. Love is what matters to him."
"And so we have this classic clash that goes right back to 1936 in the British monarchy — a clash between love and duty. And just as in '36, the abdication of Edward VIII, duty won, love was exiled. The same has happened now."
As in other times throughout the Royal Family's history, the turbulence of recent has led many to wonder: will the monarchy survive this? Lacey is certain it will, though it's unclear how the public will respond to an eventual King Charles III and a Queen Camilla. 
"The Royal Family will come back," he said. "Canadians must speak for themselves, but I'm sure so long as Elizabeth remains Queen, people's loyalty to the monarchy will remain." 
Kate and William to be in firing line during Meghan and Harry interview – expert's warning – Express 
Royal rift: Will William and Harry's relationship ever be repaired? – The Telegraph 
Prince William Is Reportedly Being "Kept in the Dark" About Prince Harry and Meghan Markle's Oprah Interview – Marie Claire 
WHO IS WHO IN PRINCE HARRY'S LIFE? – The Independent 
Prince Harry and Prince William's relationship pushed 'beyond repair' by biography – Express
Prince William wants to 'move forward' in relationship with Harry after Megxit 'shock' – Express
Leave a comment