Brief.
Me -
September 28, 2021 12:39 am
Covid: Public can have confidence in UK's vaccines, Nadhim Zahawi says
BBC News the public can have confidence in the UK's Covid vaccines, despite concerns about the Oxford jab's effectiveness against the SA variant, the vaccines minister says.
Early trials suggest the jab offers "minimal protection" against from the South Africa variant.
But Nadhim Zahawi said the vaccines being used appeared to work well against dominant variants in the UK.
………………..
UK weather: Storm Darcy to bring more snowfall and gale-force winds on Monday
The Guardian says heavy snow and gale-force winds that hit south-east England and East Anglia on Sunday are forecast to continue into Monday as Storm Darcy brings icy conditions to much of the nation.
Amber and yellow warnings for snow issued by the Met Office were expected to cause widespread travel problems and possible power cuts to parts of London, the east and south-east of England.
Yellow warnings for snow and ice will also remain in place for the entire country until Wednesday evening. 
………………..
Thousands join a third day of protests against coup in Myanmar
France24 says thousands of people joined anti-coup protests across Myanmar as workers went on a nationwide strike, demanding the release of ousted leader Aung San Suu Kyi and the return of democracy.
In the commercial capital, Yangon, more than 1,000 people gathered at a park by mid-morning, helping to kick off a third straight day of rallies following last week's coup.
"This is a work day, but we aren't going to work even if our salary will be cut," one protester, 28-year-old garment factory worker, Hnin Thazin, told AFP.
………………..
Kuwait to finish most COVID-19 jabs by September, if vaccines are supplied
Arab News says Kuwait's COVID-19 vaccination drive will be almost complete by September, with the 850,000 citizens completed in the next three months if vaccines are available.
Kuwait health minister Bassel Al-Sabah made the statement based on the country's plan to vaccinate 300,000 people each month, state news agency KUNA reported.
Kuwait is expanding its vaccination capacity with the opening of two new COVID-19 centres in Al-Naseem and Al-Masayel.
………………..
Indian rescuers search for missing after Himalayan glacier bursts
Aljazeera says fourteen people are confirmed dead and at least 170 others missing after a part of a Himalayan glacier broke away in India, setting off a torrent of water, rock and dust down a mountain valley, officials said.
"A total of 15 people have been rescued and 14 bodies have been recovered from different places so far," the state government of Uttarakhand, in the country's north, said on Twitter on Monday.
Sunday's violent surge swept away a small hydroelectric project called Rishiganga and damaged a bigger one further downstream. "There was a cloud of dust as the water went by. The ground shook like an earthquake," said resident Om Agarwal.
………………..
Brazil's Covid-19 cases exceed 9.5M – latest updates
TRT World says Brazil has had 26,845 new cases of the novel coronavirus reported in the past 24 hours, and 522 deaths from Covid-19, the Health Ministry has said.
The country has now registered 9,524,640 cases since the pandemic began, while the official death toll has risen to 231,534, according to ministry data, in the world's third-worst outbreak outside the US and India and the second-deadliest.
………………..
In Pandemic, More People in US Choose to Die at Home
VOA says mortuary owner Brian Simmons has been making more trips to homes to pick up bodies to be cremated and embalmed since the pandemic hit.
With COVID-19 devastating communities in Missouri, his two-person crews regularly arrive at homes in the Springfield area and remove bodies of people who decided to die at home rather than spend their final days in a nursing home or hospital with visitations prohibited during the pandemic.
"The separation part is really rough, rough, rough," Simmons said. "My daughter went to the hospital and we saw her once through the glass when they put her on the ventilator, and then we never saw her again until after she died."
UK WEATHER FORECAST
SUNRISE 07:30
Sunset 17:05
TODAY
Today will be bitterly cold, brisk easterlies will add a considerable chill factor. Eastern regions will see frequent snow flurries, drifting further west at times. Some bright spells in the west.
TONIGHT
Tonight there will be a widespread frost across the UK. Snow showers will continue to pile into eastern regions and could turn quite heavy and persistent in places. Drier and clearer in the west.
Tweets
The only Pepsi Halftime Show I can get behind is if The Weeknd brings Britney out on stage and she tears up her conservatorship paperwork and shoots it out of a confetti cannon. And then they sing Toxic. #FreeBritney

— Michelle Collins (@michcoll) February 8, 2021
i simply do not understand how it is humanly possible to stay on top of exercising and eating and cleaning and washing and admin and work and keeping in contact with people whilst also having time to 'sleep' and 'rest' how are the rest of you people doing this

— Ben Smoke (@bencsmoke) February 7, 2021
FROM WTX NEWS
In Review: The cult of Effy Stonem and the enduring appeal of the IT Girl
RENAISSANCE 
Carpe diem. Seize the day, boys. Make your lives extraordinary
Global Covid-19 figures
Coronavirus Cases:

106,696,325



Deaths:

2,327,535



UK
Europe
United States
Middle East
Asia
World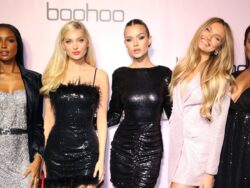 Covid set to shave as much as £60bn from corporate pension costs – FT News
Boohoo tells suppliers not to subcontract, raising job fears – BBC Business
COVID-19: Derby-based company to produce 20 million rapid result coronavirus tests – Sky Business 
Americans take to 'buy now, pay later' shopping during pandemic, but can they afford it? – Reuters 
Super Bowl 2021: Tom Brady wins seventh title as Tampa Bay Buccaneers beat Kansas City Chiefs – Read on
Australian Open: Serena Williams & Naomi Osaka win but Angelique Kerber loses – Read on
Liverpool: 'Too soon to talk of crisis, but champions on worrying slide' – Read on
Man Utd's Axel Tuanzebe and Lauren James: FA urges government and social media giants to act on online racist abuse – Read on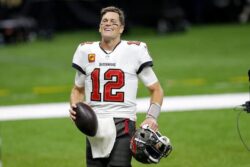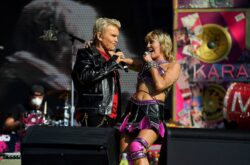 Katie Price's son Harvey home from hospital after reaction to COVID-19 vaccination – Read on
Super Bowl Halftime show: How did The Weeknd do? – Read on
Caitlyn Jenner shares why daughters Kylie and Kendall call her 'dad' after transition – Read on
Miley Cyrus breaks down in tears at emotional Super Bowl TikTok tailgate gig – Read on
what happened at the capitol? 
On January 6, 2021, a mob of rioters supporting United States President Donald Trump's attempt to overturn his defeat in the 2020 presidential election stormed the U.S. Capitol, breaching security and occupying parts of the building for several hours.
After attending a rally organized by Trump, thousands of his supporters marched down Pennsylvania Avenue before many stormed the United States Capitol in an effort to disrupt the electoral college vote count during a joint session of Congress and prevent the formalization of President-elect Joe Biden's election victory.
After breaching police perimeters, they occupied, vandalized, and ransacked parts of the building for several hours. The insurrection led to the evacuation and lockdown of the Capitol building and five deaths. – Read on
what does brexit mean?
Brexit was the withdrawal of the United Kingdom (UK) from the European Union (EU) and the European Atomic Energy Community (EAEC or Euratom) at the end of 31 January 2020 CET.
To date, the UK is the first and only country formally to leave the EU, after 47 years of membership within the bloc, after having first joined its predecessor, the European Communities (EC), on 1 January 1973.
It continued to participate in the European Union Customs Union and European Single Market during a transition period that ended on 31 December 2020 at 23:00 GMT. – Read on
Finding something interesting ?
Made with Love by 💓 the WTX News Team!​
Leave a comment