BRIEF – 

ME

!

– UK

 NEWS BRIEFING
In today's briefing update, a body has been found in the River Taff in the search for missing Brooke Morris.
MPs call for an investigation into Jennifer Arcuri's firm.
  BA passengers still struggling with breathing difficulties two months on from a flight which filled with smoke mid-air.  
 All in today's UK news briefing – A daily roundup of all the news headlines that you need to know, summarised as part of WTX News Briefing.
…………………………………………………….
BROOKE MORRIS: BODY FOUND IN SEARCH FOR MISSING 22-YEAR-OLD RUGBY PLAYER
The Independent says police investigating the disappearance of Brooke Morris have found a woman's body in the River
Taff. Brooke, 22 was last seen in the early hours of Saturday when her friends dropped her off at home at the end of a night out in Merthyr Tydfil town centre. Officers searched the rivers and waterways near her home on Wednesday. "Police officers carrying out searches of rivers and waterways near Trelewis… sadly located the body of a woman in a stretch of the River Taff earlier this afternoon," a South Wales Police spokesperson said.
Read the full story on The Independent
…………………………………………………….
JENNIFER ARCURI: MPS CALL FOR AN INVESTIGATION INTO BUSINESSWOMAN'S FIRM
The Guardian reports MPs have called for a police investigation into a company run by Jennifer Arcuri. The US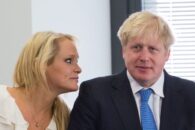 businesswoman is at the centre of a conflict of interest row involving the PM. The Department of Digital, Culture, Media and Sport (DCMS) is conducting a review of how it awarded Arcuri's company Hacker House the money under a scheme aimed at fostering UK cyber skills. At a hearing on Wednesday, members of the DCMS urged the culture secretary to refer the company to the police if it found the money had been obtained fraudulently. 
Read the full story on The Guardian
…………………………………………………….
BA PASSENGERS: CABIN FUMES GAVE US BREATHING PROBLEMS
BBC News says passengers on a British Airways flight to Valencia which filled with smoke mid-air have told the BBC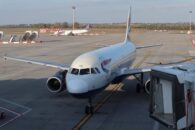 they are still experiencing breathing difficulties two months on. "I don't smoke, I've never had any health concerns. So I know [it] must be directly attributed to that flight and whatever I inhaled," said Gayle Fitzpatrick. BA has said they cannot commend due to legal reasons. And it was still waiting for the outcome of a Spanish air accident investigation. They are examining why the cabin filled with smoke shortly before landing.
Read the full story on BBC News
Harry Styles: homeless man found guilty of stalking the star