Brief.
Me -
December 8, 2021 1:12 pm
In today's briefing update, many of Sunday's papers focus on the police handling of the Sarah Everard vigil and the attendance of the Duchess of Cambridge. 
Most front pages carry a picture of the Duchess of Cambridge paying her respects to Ms Everard at the bandstand memorial on the south London common.
The paper comments that the duchess was making a "not-so-subtle" statement, knowing her message would be received loud and clear by the likes of Boris Johnson, Priti Patel and Sadiq Khan.
Below are our top picks of the Sunday Papers. 
……………………………..
Outrage as police clashes tarnish vigil for Sarah
The Sunday Times reports 'outrage' over the police clashes during the vigil for Sarah. It carries a picture of a woman being pinned to the floor by officers at Clapham Common. Hundreds gathered in south London for a vigil for Sarah Everard  – a woman who was killed after being kidnapped while walking home. Political leaders have criticised the police's handling of the gathering, and Priti Patel has demanded a full report from the Met police. 
……………………………..
Met police faces calls to quit as police clash with vigil women
The Sunday Telegraph says Cressida Dick is facing calls to resign over the force's handling of the Clapham Common vigil. The paper says that "heavy handed tactics" were used as officers pulled women from the crowd, sparking condemnation from across the political spectrum. 
……………………………..
Kate: I know what it's like to be a woman out a night
Sunday Mirror carries the headline on the duchess' comments that she knows how it feels to be a woman out at night. Meanwhile, police officer, Wayne Couzens, appeared in court on Saturday accused of Ms Everard's murder.
……………………………..
Sarah Everard: Met defends policing of London vigil as 'necessary'
The Guardian says the Metropolitan police have defended their policing of the London vigil in memory of Sarah Everard. Met's Assistant Commissioner Helen Ball said police were put into a position "where enforcement action was necessary", because of "the overriding need to protect people's safety."
UK Weather Forecast
Sunday 14th March 2021
Sunrise 06:17
Sunset 18:06
Today
This morning, outbreaks of showery rain will push in over Northern Ireland, spreading southeastwards over England and Wales in the afternoon. Scotland will have a few showers. Remaining breezy.
Tonight
A largely dry night with a mixture of patchy cloud and some clear spells, particularly in the northeast. A few showers lingering in East Anglia, northwest England and Wales. Winds easing overnight.
Tweet of the Day
2 covid breaches. 1 mostly men, police stand back. 2nd mostly women. Police act. Serious error of judgement. #DickOut pic.twitter.com/8v8FkAyc0k

— Ian Morton 💙 (@Agent_Morty) March 13, 2021
Renaissance 
"Toto, I've a feeling we're not in Kansas anymore." THE WIZARD OF OZ (1939) 
A bit of Nostalgia from our entertainment people
Breonna Taylor: A year on
What are the papers saying?
Hundreds of people have gathered in the US city of Louisville for a rally to mark a year since the death of Breonna Taylor, a 26-year-old black medic shot dead when police raided her home.
The incident caused outrage, spurring protests against racism and brutality.
Ms Taylor was shot by officers who forced entry into her home using a "no-knock" warrant that meant they did not have to announce themselves.
During the operation, Ms Taylor's boyfriend Kenneth Walker shot and wounded one of the officers. Earlier this month a charge of attempted murder against him was dropped.
Mr Walker said he fired once because he believed criminals were breaking in. The officers responded with 32 shots, six of which struck Ms Taylor.
However, a grand jury decided not to charge any of them over Ms Taylor's death, sparking protests. – BBC News
Breonna Taylor died one year ago. The fight for justice is far from over – The Guardian 
West Coast cities erupt in violence on Breonna Taylor anniversary – FOX 
Breonna Taylor marches turn ugly: LAPD patrol car runs over two protesters and armed activists shut down Louisville roads as thousands take to the streets on the anniversary of her death – Daily News 
US protesters demand justice a year after Breonna Taylor killing – Aljazeera
Breonna Taylor's mother says daughter 'deserves justice' – a year after police killing – Sky News
The World Pays Tribute to Breonna Taylor, One Year On – VOUGE 
GLOBAL COVID-19 TODAY
CORONAVIRUS CASES: 120,094,542
DEATHS: 2,660,516
RECOVERED: 96,620,463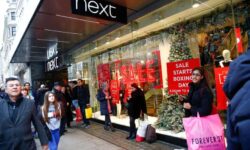 Pandemic impact 'yet to be felt' on High Streets – BBC Business 
Bitcoin's record-breaking surge means one man ended up paying £440m for two pizzas – Sky Business 
Outgoing CEO says Panasonic must cut Tesla reliance as battery tie-up evolves: FT – Reuters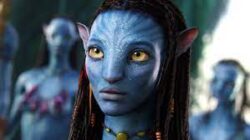 Grammy Awards 2021 – Who's nominated, who's been snubbed and who will perform on the night? – Read on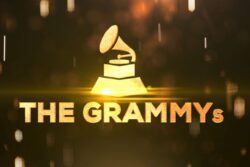 Leave a comment