THE WELLNESS INDUSTRY CREATED ITS OWN MYTHOLOGY
Goop founder Gwyneth Paltrow is back in the news. This time for curating a list of products recommended by her "functional medicine practitioner" to help ease the after-effects of Covid-19. An NHS boss has already dismissed ger recommendations. 
Our obsession with wellness is unhealthy. Goop and other wellness companies push pseudoscience with little actual scientific knowledge, offering up advice that is sometimes dangerous. And of course, the biggest lie, that a healthy life is expensive. 
The growth of Goop and, more broadly, of the multitrillion-dollar wellness industry is cause for concern. On the surface, it looks full of promise and hope. Dig just a little deeper, beyond the claims of all-natural miracles — the energy healing, the cold therapy, the anti-ageing treatments — and what we find is at best, a waste of money and at worst, harmful methods that actually compromise your health.
The wellness industry is selling you the myth that a healthy life is expensive
The Guardian features an article by Margaret McCartney, a GP in Glasgow who writes about evidence-based medicine. 
She writes, the modern iteration of "wellness" – defined, at least in part, by the need to purchase something to have it – piggybacks on the multibillion-dollar diet, supplement and fitness industry. 
A think tank report claims one in seven Brits are members of a gym, with the industry now worth more than £5bn. You can find gyms that take wellness to surreal levels – with cryotherapy ( standing in a space cooled to extremely low temperatures, to prevent signs of ageing) are now being offered. 
Meanwhile, the diet book phenomenon has reached epic proportions.

McCartney says rather than wellbeing being straightforward (don't smoke, don't drink too much, do exercise you like, eat a variety of foods, with lots of vegetables and little processed stuff, see people and do things) the industry has created its own mythology. Wellbeing is presented as complicated, complex, difficult to achieve correctly and best when purchased – all while requiring gurus to access it. This entanglement of industries makes what should be straightforward – a healthy lifestyle – into a complicated consumerist mess.
The worst thing about modern incarnations of wellbeing is that they devolve responsibility for health on to individuals via a commercial market. The environment we live in should be designed to maximise our health. Exercise should be joyful; at its best, we should hardly know that we are doing it. Street play used to be common – now in many areas, it requires special schemes to give children priority over cars for short periods of time. We need to turn our understanding of wellbeing on its head: away from individuals and towards populations.
My preferred definition of wellness is not something offered by the contemporary wellness marketplace. It means not being sleepless with worry about a review of sickness benefits; it means not living in a damp house, and not working in a job with hours so variable and erratic that affordable childcare can't be managed. It would be nice for wellness to mean that being poorer won't impact your lifespan or your chances of being diagnosed with chronic diseases. Real, societal wellness is about fairness, public responsibility, science and evidence. It will certainly not come to us via an oxygen-diffusing machine on a treadmill.

THE HOLLYWOOD STAR, GOOP & THE CASH GRAB
Gwyneth Paltrow is easily one of the most recognised faces in the wellness industry – the actress and Goop founder has found herself in hot water with scientists for years. 
The NHS Says Gwyneth Paltrow's Long COVID Regime Is "Really Not the Solution We'd Recommend"
Vanity Fair writes once again, Gwyneth Paltrow and actual scientists are going to have to agree to disagree—this time on the best techniques to deal with the side effects of contracting the coronavirus.
Last week, the Goop founder revealed that, as with everything in her life, she was also an early adopter to COVID-19. Since coming down with the illness towards the beginning of the pandemic, she said she's noticed that "it left me with some long-tail fatigue and brain fog. In January, I had some tests done that showed really high levels of inflammation in my body." So being the woo-woo problem solver that she is, Paltrow turned to her "functional medicine practitioner" for some product recommendations to help ease her symptoms, including supplements, infrared sauna blankets, and various serums, all of which are available to purchase directly from the Goop website, naturally.
But the NHS medical director Prof Stephen Powis says there's not a whole lot of "serious science" involved in Paltrow's list of new age convalescent must-haves. 
Paltrow's post-COVID regime involves keto and plant-based "intuitive fasting." Powis told the BBC they are "really not solutions we'd recommend."
"Like the virus, misinformation carries across borders and it mutates and it evolves. So I think YouTube and other social media platforms have a real responsibility and opportunity here. In the last few days, I see Gwyneth Paltrow is unfortunately suffering from the effects of Covid. We wish her well, but some of the solutions she's recommending are really not the solutions we'd recommend in the NHS" he added.
We need to take long Covid seriously and apply serious science.
This isn't Gwyn's first run-in with medical and science professionals. Paltrow's controversial Netflix series – the Goop lab – has faced backlash. An Australian surgeon slammed the series as a money-grab. 
"Goop exists on a platform of misinformation, privilege and anti-science rhetoric, it's safe to say that as a surgeon and health communicator, I will not be contributing to actress Gwyneth Paltrow's growing wealth by watching her pseudoscience," she said.
Paltrow has in the past defended her Goop products, her infamous "Yoni eggs" caused a backlash in the past – with medical professionals saying they are not safe. 
In an interview with the New York Times, Gwyneth said the "egg is not dangerous. We still sell it".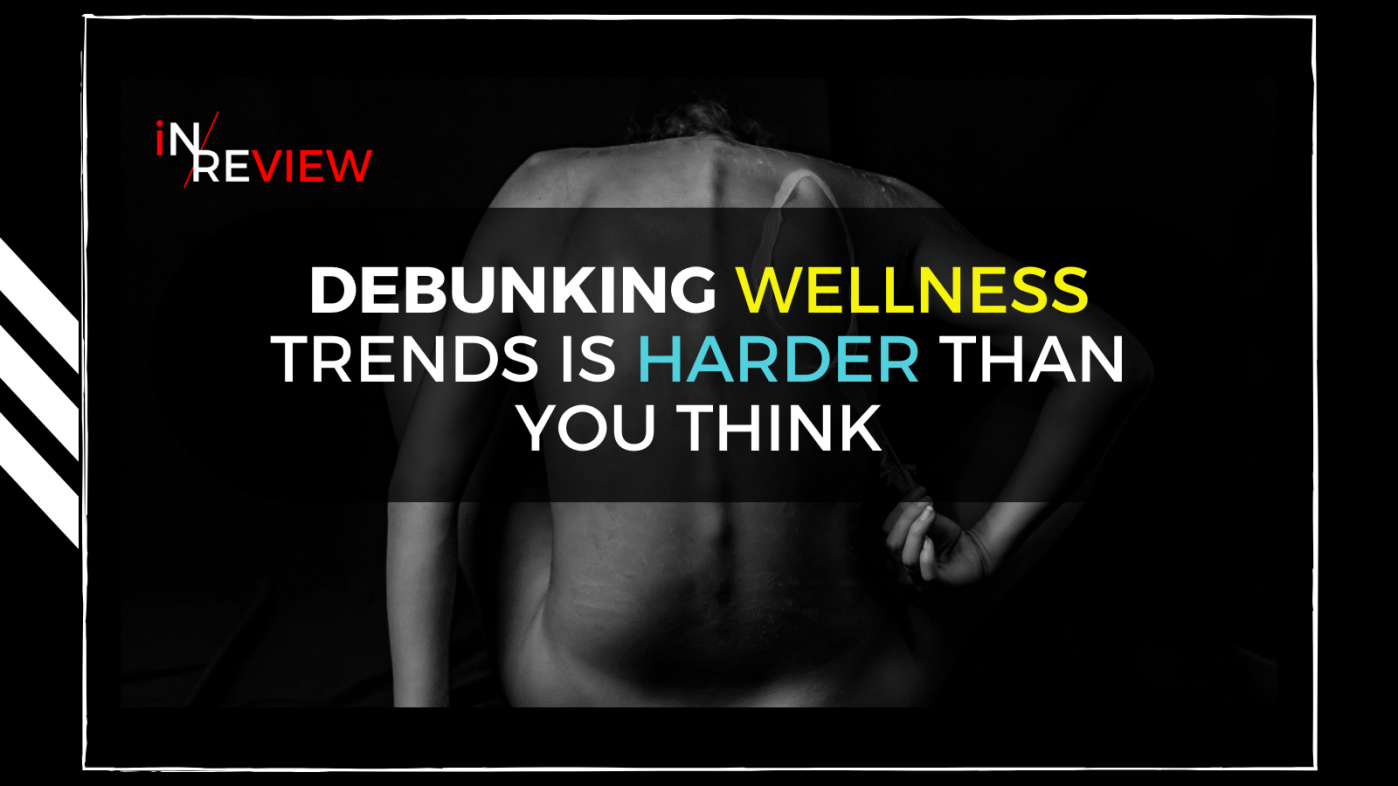 HARD TO UNPACK WELLNESS TRENDS
(Un)Well Sets Out to Debunk Shady Wellness Claims, but It Can't Make Up Its Mind
SLATE says Netflix's series finds it's hard to investigate the wellness industry's questionable claims without painting the desperate people who turn to them as dupes.
Spotlighting six different wellness trends, (Un)Well attempts to divine the distinct ingredients in this witches' brew. But the show's otherwise laudable sensitivity toward its subjects, sceptics, and believers alike undermine its promise to determine whether or not the wellness industry's believers are, to quote the opening credits, "falling victim to false promises." In largely refusing to take a side by declining to paint even its most credulous subjects as stooges, (Un)Well demonstrates just how difficult the task of responsibly debunking wellness trends can be.
Executive producer Erica Sachin told the Guardian that they "made a very conscious decision not [to] have a host or a narrator so that we could let the characters speak for themselves."
When you look at the potential negative consequences of some of these treatments, you can't help but feel irresponsible. Still, that ethos demonstrates a familiar conundrum when it comes to debunking wellness trends. For many, disapproval from authorities who have already dismissed their concerns will only strengthen their belief. 
Many people turn to wellness trends after years of being ignored by medical professionals vested in the idea that Western medicine is the beginning and end of health.
Balancing all of these medical and cultural issues is a nearly impossible task, so it's not entirely surprising that (Un)Well bypasses the work of analysis and falls back on bothsidesism.
No documentary-maker or journalist wants to compound the trauma done to people who've been told that their chronic illness is incurable or all in their head by insisting that they're being taken for a fool. But there's no way to deny that the wellness industry is incentivized to take advantage of that desperation—just as there's no way to deny that historically, the deep distrust with which Western medicine has viewed homoeopathy has less to do with its lack of efficacy than the colour of the people who practice it. 
Expecting a six-episode docuseries to detangle all of that isn't entirely unlike expecting essential oils to cure cancer.
Is Our Obsession With 'Wellness' Healthy?
Vogue says we all want to be in perfect health right now, but what happens when the quest for optimal wellness turns into an unhealthy addiction? Here, we unpack the hidden dangers of turning yourself into a 'self-care project' (and what you can do to avoid them).
The concept of achieving wellness at its most basic level is striving for a balance in health in our body and mind. Many of its elements, such as prioritising sleep, meditation, diet, yoga, and natural remedies, are not new inventions but rather practices from many cultures repackaged under the gleam of lifestyle brands such as Gwyneth Paltrow's Goop empire.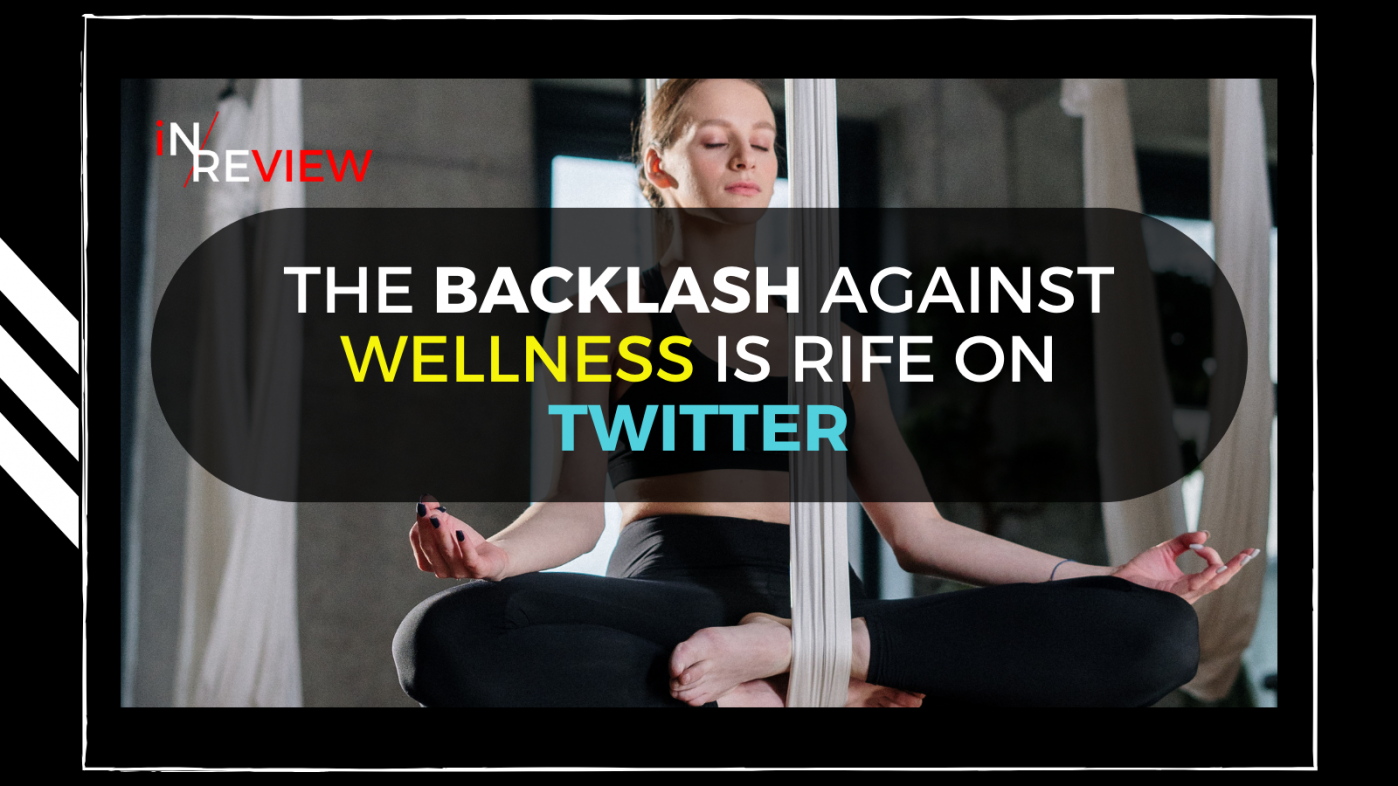 Controlling what we can
Carl Cederström, associate professor at Stockholm University and co-author of The Wellness Syndrome, describes our obsession with wellness as strange preparation for the solitariness that social isolation presents us with. By using 'expert advice' to shape each section of our lives, a self-centred focus on wellness can leave us trying to control every aspect of our day with tunnel vision.
You move towards treating yourself not just as a commodity, but as a project
While this desire to control our schedules can fuel orders such as orthorexia, an obsession with eating healthy food. Cederström hopes the pandemic will be a breaking point in our fixation on wellness trends.
The wave of revolt against wellness and the pressure of productivity indicates that this might be the case. As The Balanced Blonde blogger, Jordan Younger participates in a 14-day "water fast" and encourages her followers to "go inward" during the pandemic, actress and activist Jameela Jamil reminds us that "we don't need to come out of this thin, we need to come out of this alive." 
The backlash against wellness is rife on Twitter where people are creating satirical memes. Yet this mindset will be a difficult one to collectively shift. André Spicer, the other co-author of The Wellness Syndrome, points out that our view of wellness has become an ideology of sorts — and with it comes the notion that those not engaging in these practices are somehow 'less than'.
This judgmental behaviour continues despite studies proving that many physical indicators of wellness, such as thinness, don't relate to actual good health. 
When wellness enters dangerous territory
This distorted view of health, and discrimination against those perceived as unhealthy, is maybe the most dangerous part of wellness, as it has a very real impact on our physical health.
Another dangerous element of wellness, says Spicer, is the idea that "through 'positive thinking' you can be whatever you want to be and if anything bad happens to you, it's no one's fault but your own."
Under the weight of a global pandemic that's killing people around the world and leaving many without basic healthcare, our all-consuming approach to wellness pushes us further into individualism, fuelling prejudices around health, and ultimately making us unhappier.
DEEP DIVE: HOW GOOP STARTED
The Goopification of grapes: why 'clean wine' is a scam – The Guardian 
Real Talk: Is the Wellness Industry a Total Scam? – BElatina
'Evil forces': how Covid-19 paranoia united the wellness industry and rightwing conspiracy theorists – The Guardian
The Wellness Industry Can't Help Itself – Vanity Fair
Coronavirus 'wellness scams' being pushed by homeopaths, aromatherapists and naturopaths – METRO
Natural wine's (inevitable, problematic) entry into the 'wellness' industry is here – SF Chronicle 
HOW NETFLIX'S BIKRAM DOCUMENTARY ENLIGHTENS US ABOUT THE WELLNESS INDUSTRY – DAZED
Fancy bottled drinking water is nonsense. Ignore the wellness industry and just drink tap. – NBC News
Wellness: just expensive hype, or worth the cost? – The Guardian
Should we swallow the supplements craze?  – FT News