Conservative MP stabbed in Essex – Sir David Amess has died after being stabbed by a man at his constituency surgery in Essex.
Police said a 25-year-old man was arrested on suspicion of murder after the attack at a church in Leigh-on-Sea.
They said they recovered a knife and were not looking for anyone else in connection with the stabbing of the Conservative MP.
Prime Minister Boris Johnson said "our hearts are full of shock and sadness" at the loss of "one of the kindest" people in politics.
Sir David, 69, had been an MP since 1983 and was married with five children.
Tributes pour in for Conservative MP stabbed in Essex
The Prime Minister led the tributes to Sir David Amess and other MP's joined the PM in paying tribute and offered their condolences to the family of the conservative MP.
Political differences have been set aside; MPs are united in expressing their shock, sadness and affection for a colleague and a friend.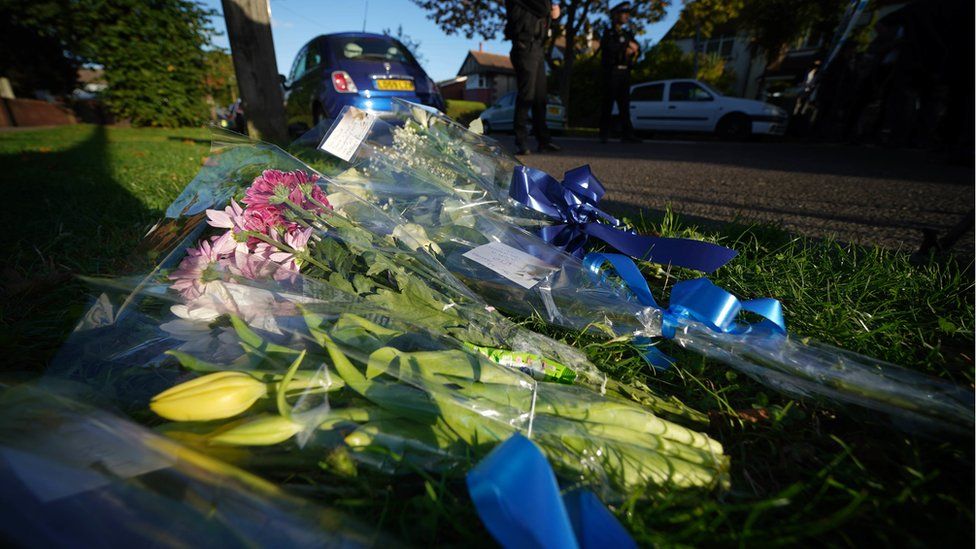 Speaker of the House of Commons Sir Lindsay Hoyle said: "This is an incident that will send shockwaves across the parliamentary community and the whole country."
He said he was shocked and deeply distressed by the killing of a "lovely man", and said in the coming days they would need to examine MPs' security.
Sir David, who represented Southend West, was holding a constituency surgery – where voters can meet their MP and discuss concerns – at Belfairs Methodist Church in Eastwood Road North.
Priti Patel should resign
Essex Police said they received reports of a stabbing shortly after 12:05 BST and found a man injured. He was treated by emergency services but died at the scene. Shortly after the conservative MP's stabbing users on social media began questioning the Home Secretary's leadership at this time.
On Twitter calls for Priti Patel to resign have grown in the last few hours, with many citing her abject failure in the handling of the police force. A theme that has been surrounding the home secretary since the murders of Sara Everard and Sabina Nisa.
Police have appealed for anyone who saw the attack on the (Conservative MP stabbed) , or who has any footage from CCTV, dash cams or video doorbell to contact them.
Sir David is the second MP to be killed in the past five years, following the murder of Labour MP Jo Cox in 2016.
What security do MPs have?
• When they are in Parliament, MPs are well protected by a specialist armed police department called Parliamentary and Diplomatic Protection
• For most MPs there is not the same close protection when they are in their constituencies
• Parliament offers MPs and their staff guidance on security, including tips on how to run a safe constituency surgery, suspicious post and home security
• Parliament will pay for MPs to have some security measures installed – such as security alarms and shutters
• After the murder of Jo Cox in 2016, the spending on MPs' security rose from £170,576 in 2015/16, to £4.5m two years later.
…………………………………
Leave a comment