Brief.
Me -
September 24, 2021 11:17 am
Lockdown: Boris Johnson defends 'cautious' reopening in England
BBC News says Boris Johnson has insisted his four-step plan to ease England's lockdown is a "one-way road to freedom".
The PM's "cautious" strategy could see the Covid restrictions fully eased by 21 June – if strict conditions are met.
The PM, who faces criticism from some of his own MPs who believe the pace of change is too slow, said it offers the best chance to avoid another lockdown.
Scotland First Minister Nicola Sturgeon will reveal her own plan later.
………………..
'Stakes are high' as QAnon conspiracy phenomenon emerges in France
France24 says after rising to the fore in the US during the most fraught presidential campaign the country has seen for decades, the QAnon phenomenon has emerged in France – prompting President Emmanuel Macron's government to order a multiagency inquiry on conspiracist movements scheduled to report back at the end of February.  
The French state agency responsible for tackling sectarian movements, MIVILUDES, has received some 15 reports over recent weeks raising the alarm about the rise of QAnon in France, Le Figaro reported. The agency described the development of the movement as "highly concerning" in an internal communication seen by the French paper.
………………..
Fresh protests erupt in Lebanon amid public fury over Beirut port blast, legal system and financial issues
France24 says fiery clashes between protesters and police have erupted in Lebanon, as public anger grows over the port explosion in Beirut and other escalating issues, including overseas students being blocked from receiving money.
Footage posted online showed protesters fighting with Lebanese security services outside a military court in the capital on Monday after judges ruled that six demonstrators in Tripoli had committed "terrorism and theft."
Some 30 people have been arrested in the city of Tripoli in recent weeks after attending demonstrations against Lebanon's corruption-fuelled economic crisis, which has been made worse by the pandemic and the August 4 port blast that killed 200 people and displaced hundreds of thousands.
………………..
Canada's parliament says China's treatment of Uighurs is genocide
Aljazeera says Canada's parliament has passed a non-binding motion that says China's treatment of its Muslim Uighur minority constitutes genocide, heaping pressure on PM Justin Trudeau's government to do the same.
The motion, sponsored by the opposition Conservative Party, passed by a vote of 266-0 in the House of Commons on Monday, though Trudeau and nearly his entire cabinet abstained.
The measure was also amended just before the vote to call on the International Olympic Committee to move the 2022 Winter Olympics from Beijing if the treatment continues.
………………..
Oman suspends flights, bans travellers from 10 countries
Arab News says Oman has suspended flights and banned travellers from 10 countries as a precaution against the spread of the coronavirus.
The country's Supreme Committee tasked with the COVID-19 pandemic imposed ban on travelers from Sudan, Lebanon, South Africa, Brazil, Nigeria, Tanzania, Ghana, Guinea, Sierra Leone and Ethiopia, state news agency ONA reported.
The 15-day flight ban and two-week travel restriction take effect this Thursday.
Omani citizens, diplomats and health workers and their families however were exempt from the ban, but must undergo the mandated health protocols to be allowed entry into the country.
………………..
Facebook to restore Australian news pages after deal reached on media law
TRT World says Facebook has said it will lift a contentious ban on Australian news pages, after the government agreed to amend a world-first media law fiercely opposed by the tech giant.
The social media firm sparked global outrage last week by blacking out news for its Australian users and inadvertently blocking a series of non-news Facebook pages linked to everything from cancer charities to emergency response services.
Treasurer Josh Frydenberg and Mark Zuckerberg, after a series of talks over the weekend, indicated a compromise had been reached on key aspects of a law that would force global tech companies to pay news companies for content that appears on their platforms.
………………..
US Surpasses 500,000 COVID Deaths
VOA says the US surpassed half a million COVID-19 deaths, more coronavirus-related deaths than anywhere else, according to the Johns Hopkins Coronavirus Resource Center.  
President Joe Biden will talk about the lives lost to the virus Monday evening at the White House, followed by a moment of silence and a candle lighting ceremony. 
"People decades from now are going to be talking about this as a terribly historic milestone in the history of this country, to have these many people to have died from a respiratory-borne infection," Dr Anthony Fauci said. 
UK WEATHER FORECAST
SUNRISE 07:01
SUNSET 17:33
TODAY
Wet and windy across the north, with heavy rain in places. Wales will be largely dry, but northern areas will have rain for a time. Elsewhere in the UK, it will be dry with sunshine in the southeast.
Global Covid-19 figures
Coronavirus Cases:

112,268,066



Deaths:

2,485,553



UK
Europe
United States
Middle East
Asia
World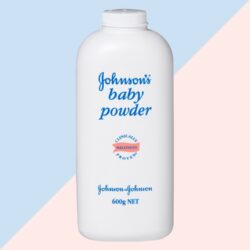 Roadmap: Can we avoid an economic Long Covid? – BBC Business
Online tax set to push up costs for many of UK's high street retailers – FT News
HSBC targets job losses and Asia focus as annual profits fall 34% – Sky Business
Johnson & Johnson sets aside almost $4 billion for talc verdict, filing shows – Reuters
'A robbery of the point'  – late Benteke winner leaves Brighton in 'danger zone' – Read on
 Covid-19 lockdown: Up to 10,000 fans could return to stadiums by mid-May – Read on
Andy Murray unsurprised by Novak Djokovic's Australian Open win – Read on
European Indoor Athletics: Elliot Giles, Tiffany Porter in GB squad – Read on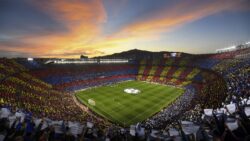 what happened at the capitol? 
On January 6, 2021, a mob of rioters supporting United States President Donald Trump's attempt to overturn his defeat in the 2020 presidential election stormed the U.S. Capitol, breaching security and occupying parts of the building for several hours.
After attending a rally organized by Trump, thousands of his supporters marched down Pennsylvania Avenue before many stormed the United States Capitol in an effort to disrupt the electoral college vote count during a joint session of Congress and prevent the formalization of President-elect Joe Biden's election victory.
After breaching police perimeters, they occupied, vandalized, and ransacked parts of the building for several hours. The insurrection led to the evacuation and lockdown of the Capitol building and five deaths. – Read on
what does brexit mean?
Brexit was the withdrawal of the United Kingdom (UK) from the European Union (EU) and the European Atomic Energy Community (EAEC or Euratom) at the end of 31 January 2020 CET.
To date, the UK is the first and only country formally to leave the EU, after 47 years of membership within the bloc, after having first joined its predecessor, the European Communities (EC), on 1 January 1973.
It continued to participate in the European Union Customs Union and European Single Market during a transition period that ended on 31 December 2020 at 23:00 GMT. – Read on
Finding something interesting ?
Made with Love by 💓 the WTX News Team!​
Leave a comment