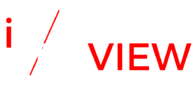 Will Hillary Clinton and Donald Trump fight for the presidency again in 2024? Or will Kamala Harris take the lead from Biden and go for the big job this time?
Is Hilary Clinton making a comeback? The Democratic icon could be on the verge of facing the old enemy.
Who will challenge Donald Trump in a 2024 presidential re-match?
President Biden is too old, and it's unlikely the democratic will back him. But what about VP? If you look at Kamala Harris latest polls today they fail to make a compelling argument for the VP. The 'missing period' seems to have hit her polls hard.
The bookies are taking their bets on another heavyweight clash and backing a political return for Hillary Clinton and Donald Trump. 
A scandalous article from the Wall Street Journal suggested a Hillary Clinton political return is set to happen – but how realistic is this?
We look at whether Hillary Clinton has a chance, and significantly if she has the energy to stand up against her former rival Donald Trump after the heavy defeat last time.
Let's not forget, in 2016 everyone expected Hilary to walk to the Whitehouse against Trump but the weight of that failure has hit her hard.
It's like Fury v Wilder part 3 except there's no 100m dollar purse for Wilder. 
"She is an experienced national figure who is younger than Mr Biden and can offer a different approach from the disorganised and unpopular one the party is currently taking"
No, Hillary Clinton is not running for president again
To determine if we'll be looking at a Hillary-Trump 2024 re-match, we must first question the credibility of the article. According to the Independent "the Wall Street Journal op-ed is an unserious piece by unserious people and it deserves to be taken as such" 
The original article from The Wall Street Journal – an op-ed by Doug Schoen and Andrew Stein argued that President Biden and Kamala Harris are so unpopular it created an opening for Hillary Clinton to run for president in 2024.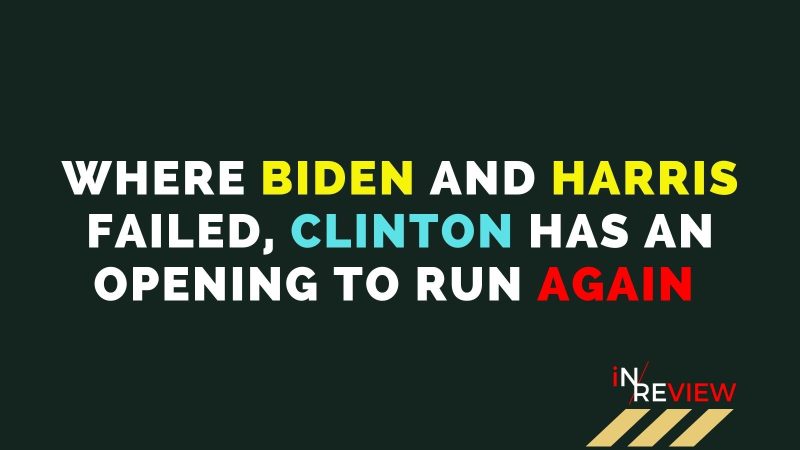 The op-ed makes the case that Clinton has the advantage to be a presumptive nominee. 
"She is an experienced national figure who is younger than Mr Biden and can offer a different approach from the disorganised and unpopular one the party is currently taking," they write. "If Democrats lose control of Congress in 2022, Mrs Clinton can use the party's loss as a basis to run for president again, enabling her to claim the title of 'change candidate.'"
But the Independent says there are many reasons to not take this article seriously. Firstly, the article is on the "notoriously right-wing opinion page" and suggests that the article was more of an attention grab rather than something to be taken seriously. 
The writers – neither of them supported Hillary Clinton – are also worth considering when debating the intentions of the article. Mr Stein supported Trump in the 2016 presidential election and Mr Schoen is a regular contributor to right-wing Channel Newsmax. He recently worked for Mike Bloomberg's "farcical 2020 presidential run."
Deconstructing the case for a 2024 Hillary Clinton bid
CNN deconstructs The Wall Street Journal op-ed to deconstruct the chances of Hillary Clinton running for president in 2024. CNN agrees that Hillary Clinton certainly has the right experience for the presidency with her rich political history she has as much knowledge and experience as the current president. Whilst the op-ed says Hillary Clinton has offered signals that she plans to re-run, CNN says it's worth noting that in 2017 she said her career as an "active politician" is now over.
It's not only the article that has the public wondering if Clinton will make a political return. A top adviser to former President Bill Clinton says there's a "good chance" of a 2024 rematch between Hillary Clinton and Donald Trump.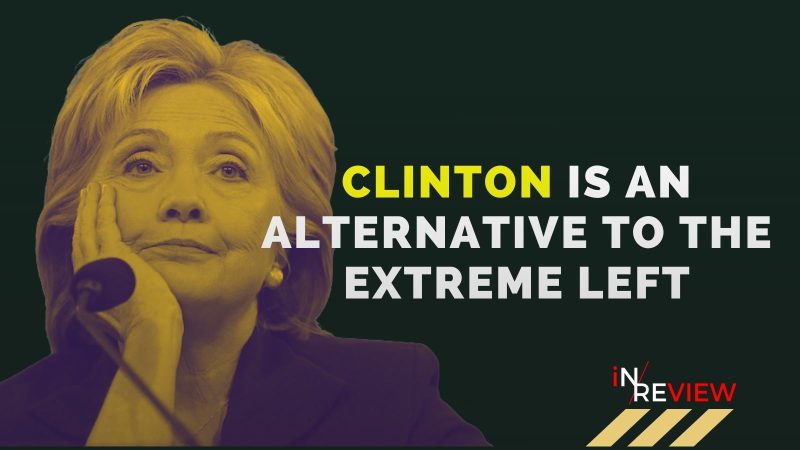 Dick Morris believes if the Democrats lose control of Congress in the 2022 midterm elections then it's over for President Joe Biden and VP Kamala Harris. He believes it will pave the way for a second bid from Clinton. "There's a good chance of it," said Morris, referring to a Hillary-Trump rematch, to John Catsimatidis on the radio host's WABC show.
Politico reported that Hillary and her husband see an opening to return to prominence in the Democratic Party in the squabbling between moderates and progressives over Biden's legislative agenda that has doomed the Build Back Better social-spending plan and election reforms. 
Meanwhile, at a time when Democrats are publicly criticising Biden and Harris, their rates plummeting, Clinton has the opportunity to set herself up as an alternative to "the extreme left in the Democratic Party," according to Morris.  
The New York Post says Trump hasn't said he'll run again in 2024 but he regularly beats other potential candidates in the polls.
Trump's control over the GOP is near absolute and he's hinting he'll run again in 2024, but there are a few issues that are shaping his decision
His finances will play a role in determining if he runs again
The Return of Donald Trump 
There's no guarantee Donald Trump will run again in 2024 – but there are plenty of indicators that it could happen and with him regularly doing better in the polls than other Republican candidates it should be seriously considered. And let's not forget ' Trump 2024 ' and " Save America "
Unless something major happens in the next few years, it's likely a Democrat will face the former president for the 2024 election. 
Don't get us wrong, though, The Republican party are looking for another candidate that can possibly challenge Trump, but until they do, they will reluctantly stand behind him.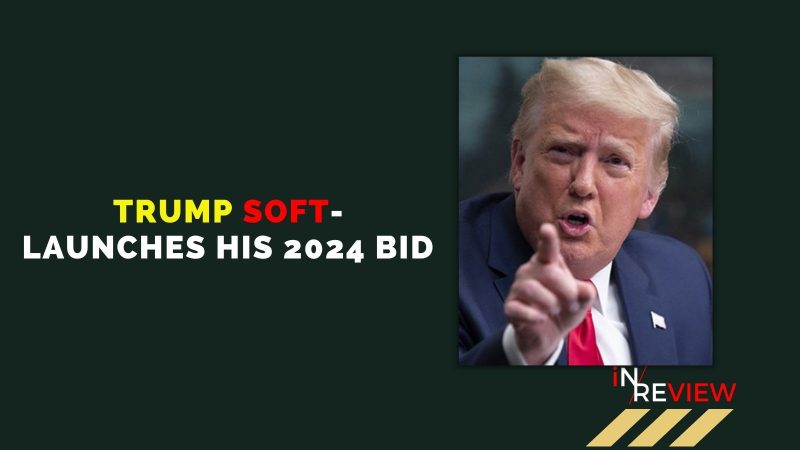 Trump has already soft-launched his campaign, according to the Atlantic. The article says Trump's message 'was as clear as it was dishonest' and Trump will spend the next year working to elect Republicans who agree that he didn't lose the election in 2020. 
A recent rally held by the former president that was supposed to mark the first anniversary of the attack on the Capitol – turned into a soft launch of his 2024 campaign. 
The midterm season is underway and Trump will be attending and hosting more rallies for the Republicans. 'He will in some ways be reintroducing himself to the country' says the Atlantic. 
"Everything we know about fundamentals of midterm elections suggests that Republicans will have an excellent 2022." 
Trump with the lowest approval ratings of his presidency following the Capitol riot but he has since 'restored his overwhelming popularity with Republican voters and has 'maintained influence over his party's leadership, writes Business Insider. 
According to the report, Trump will announce his decision after the 2022 midterms, polling shows he's the strongest candidate for the GOP nomination and a large majority of Republican voters want Trump to run again in 2024. Even prominent Republicans who distanced themselves from the president in the wake of the January 6 Capitol attack have done a U-turn.
A Republican strategist thinks Trump has five major things to think about when it comes to whether he should run in 2024: 
If he still has a desire to run 

Financial concerns

Legal entanglements

His health 

The political environment 
Mackowiak says the work-life balance could 'erode his willingness to take on the responsibilities of commander-in-chief again'.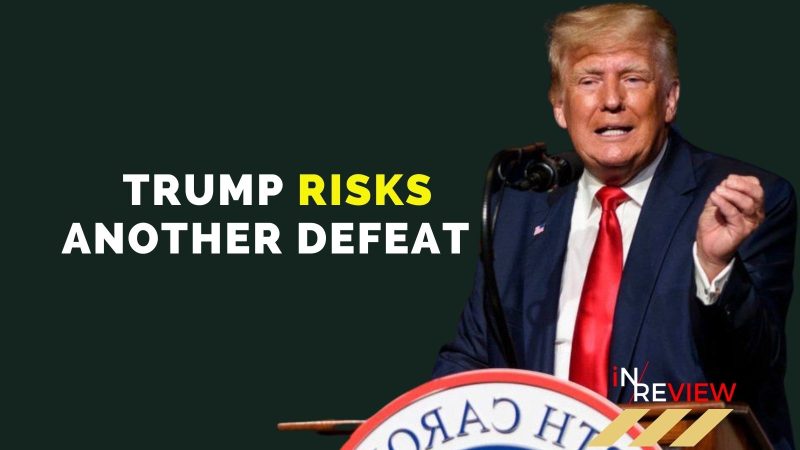 His age and health are also worth noting, he'll be 78 years old on Inauguration Day 2025 and that would be after the often gruelling political campaign that would take him all over the country for a long stretch of time. But it's the health of his businesses and personal finances that could play a bigger role in his decision. The ex-president still owes hundreds of millions of dollars to major banks. 
Donald Trump will have to weigh his desire to vindicate himself with the risk of another defeat. 
Trump's potential reelection should be seen as a pincer movement
Trump 2024 could be American democracy's zero hour
One thing that seems clear right now is that if Donald Trump does run again in 2024 it'll be entirely his decision. At the moment he appears to have the party's backing, so it'll come down to his personal situation as to whether we'll see him again in 2024. 
But what would a second term for Donald Trump look like? And what would it mean for America? 
The Week says if a Democrat wins by a wide margin in multiple states then things should be ok. And if Trump wins comfortably then American democracy will go on well enough – despite 'the turbulence of a second Trump administration. The issue arises if the outcome of the 2024 vote is close enough for Trump to launch another "stop the steal" operation in the swing states. If so, things will get ugly fast.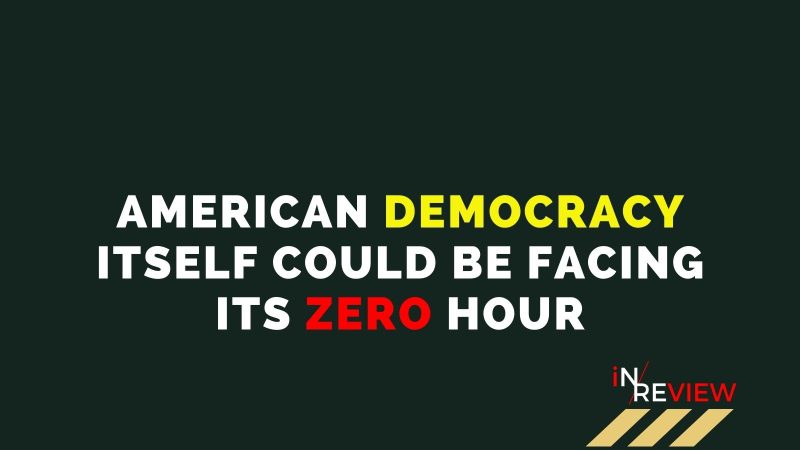 The fact that Trump running again for the presidency could set in motion a series of events that brings American democracy to the brink is something that everyone should be pondering and preparing for as we approach our country's next civic reckoning.
What a second Trump term would mean for the world
Back in October 2020, Thomas Wright weighed up what a second Trump term would look like. 
Trump's potential reelection should be seen as a pincer movement, an attack on the international order from two sides, argues Thomas Wright. Trump would consolidate his control over the institutions of government, bending them to his will, removing any lingering resistance from the Republican Party. Meanwhile, by confirming that the United States has rejected its traditional leadership role, a second Trump term would make a lasting impact on the world right when it is at a particularly vulnerable moment.
The article believes Trump winning a second term leads to more disruption to US foreign policy and world affairs. He also looked at how the world would react. He said 'America's allies and adversaries took a deep breath after the 2016 election.' 
They did not know if Trump's win was a temporary blip or a permanent change 
Trump's next coup has already begun 
The Republicans have already started to undermine the 2024 election, writes the Guardian. 
The paper says, unlike the January 6 insurrection mob, the next coup is men in suits and ties and they pose a bigger threat. "The next attempted coup will not be a violent overthrow of the Capitol, but a carefully plotted and even technically legal one, subverting election machinery and exploiting various constitutional loopholes. It is well underway."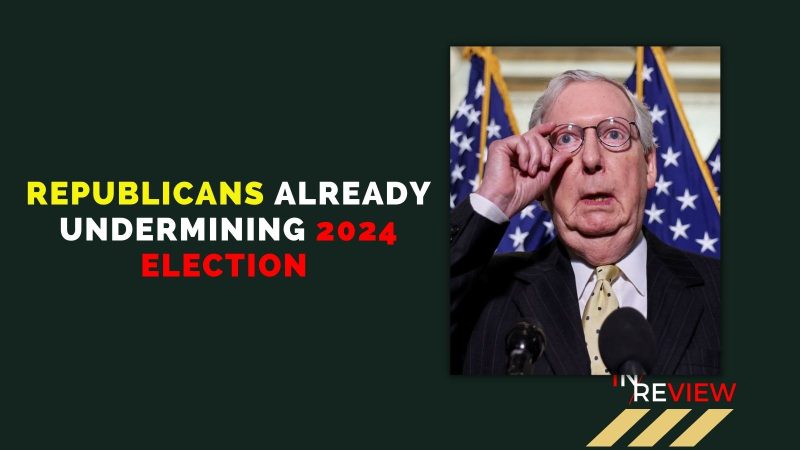 From Gerrymandering swing-state legislatures to restricting access to the polls to targeting key elections in 2022 and pressuring – and criminalising – the work of election officials, the GOP coup round two is well underway. 
Whilst the Atlantic says the former president and his party 'have convinced a hauntingly large number of Americans that the essential workings of democracy are corrupt.' They've convinced them with made-up claims of fraud, and only cheating can thwart their victory at the polls and violence is a legitimate response.
However, there are various actions that can be taken to try and stop Trump stealing the election.  Some are institutional or technocratic tweaks, and some are electoral battles or longer-term reform efforts. They might not be enough — it's hard to combat broader systemic forces like identity-based polarization pushing the Republican Party toward extremism. But altogether, they make up an agenda that could help reduce the chances of the 2024 election being stolen, writes VOX.
What about Kamala Harris latest poll numbers?
Her first year as vice-president has been far from a smooth ride. The job has not come easy.  She has been accused of going AWOL and hasn't been able to show a stance next to President Biden.
So it is no surprise that Kamala Harris' approval ratings have slumped. 
She really needs some time at the Whitehouse, taking on a bit more responsibility and really weighing in on the Ukrainian and Russian conflict could be that opportunity.
She really needs to up her game before the 2022 midterms, and if she performs well, she could build the momentum to lead the Democratic party.
Fact-checking & Additional resources: