A quick round-up of the week so far – a short video that covers – The union strikes – The Columbian revolution – The attempted Imran Khan assassination.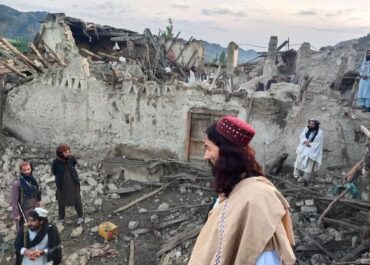 The week so far:
The latest from the Union strikes the mass chaos from the industrial stikes action, Colombia revolution the political shift to the left and the latest from the assassination attempt of Imran Khan's life.
Union strikes
Columbian revolution
Imran Khan assassination
Rail strikes: Millions face travel misery today as railways grind to halt AGAIN amid fears of another walkout in 2 weeks
Nine in 10 people are hit by rising living costs like fuel, food and energy prices surge
Girl, 7, dies after being pulled unresponsive from hotel pool in Majorca
Amid a roster of high-ranking election officials at the House hearing on #Jan6Hearings including Arizona House Speaker Rusty Bowers and #Georgia Secretary of #StateBradRaffensperger two #FultonCounty
Georgia election workers stole the show with their testimony.
………………………………………..
Today's Top 6 stories in the USA. Stay Briefed.https://t.co/4LSYSEdCHl #usanews #newsoftheday #biden #federaltax#GasCrisis#GunSafetyNow pic.twitter.com/g4pF2NigpX

— USA NEWS 🇺🇸 (@wtxnewsusa) June 24, 2022