The release of the latest take on the caped crusader has been a smash at the box office and has also garnered plenty of critical acclaim as Robert Pattinson's 'emo Batman' has continued the tradition of a complex and flawed Batman set against a  gritty and dark backdrop that is Gotham City. 
Batman films are no stranger to bringing in the big money whilst also earning its stars – both heroes and villains – critical acclaim. Batman is taken as serious art whilst his Marvel cousins are popcorn movies. The MCU is a guaranteed seat-filler movie but rarely receives serious praise and its top stars won't be getting an Oscar nod anytime soon. 
In this week's In Review, we're exploring the world of Batman, why critics say Marvel just doesn't stack up and the future of cinema. 
"They lack substance and are so wrapped up in fantasy they have become devoid of any tangible link to humanity"
The Latest Batman film highlights flaws of Marvel
"Rather than being an all-singing, all-dancing illusion, he is flawed and enigmatic – viewers have no choice but to be invested in his character," is the Independent's review of The Batman.
In their review, the Independent highlights the world in which Batman exists – one that allows for more realism. Batman movies tend to be grittier, have better and more fully formed storylines with characters that are complex and rooted within the real world. Batman is a character that often explores the gritty underworld and can often feel like political commentary.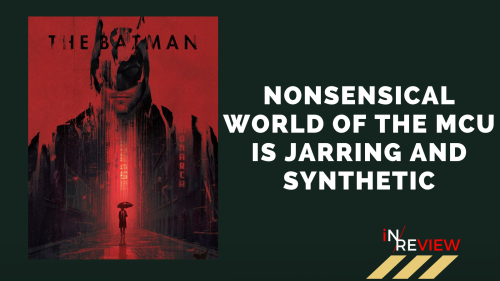 Batman is first and foremost human, unlike Marvel superheroes – Batman has no powers and is a flawed character. Batman films feel like they are holding up a mirror to the world – "taking aim at those in power and exposing those who have gained from other people's suffering while hiding behind a squeaky clean veneer." 
The iconic 2008 The Dark Knight movie starring Heath Ledger as the Joker tapped into contemporary fears around terrorism and highlighted how the Joker's evil was a product of society. And in The Batman, the Riddler uses "utilise social media and the dark web to garner a fanbase of criminals who wish to take down The System", the Independent writes. 
"It's these eerily accurate villains, who operate in the underbelly of civilisation, that arrest viewers and blur the lines between right and wrong, who force viewers to question their own sense of morality." 
But Marvel movies are wildly popular – seat fillers that make big bucks. The MCU has plenty of positives – many film critics point to people's desire for escapism from the realities of life as a reason so many are drawn to Marvel. But the Independent's critic says the MCU films can't get close to the legacy of Batman. 
"They lack substance and are so wrapped up in fantasy they have become devoid of any tangible link to humanity – which seems bizarre given that the very premise of the genre is to serve allegorical tales of caution. Instead of inviting me to lose myself, the nonsensical world of the MCU is jarring and synthetic, and R Patz's Batman only highlights its many, many flaws."
The film marketplace is saturated with superhero movies and the superhero genre is dominated by the Marvel Cinematic Universe, so The Batman 'like The Dark Knight feels like a breath of fresh air', writes LOOPER. 
With Marvel movies, you know what you're getting. The MCU has been wildly successful in part because the films generally maintain their solid standard of quality. MCU movies are typically good but there are many weaknesses that most entries in the franchise share. 
That's not to say The Batman doesn't have its flaws – it borrows heavily from the comics as well as the Christopher Nolan trilogy, leaving it feeling a little less than original. 
The Batman is aiming for different goals than everything in the MCU but there are multiple grounds of comparison in which The Batman far exceeds what the MCU is capable of.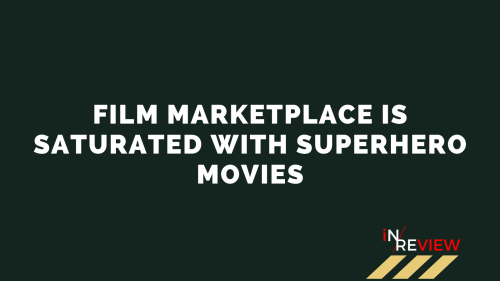 A truly-lived in setting
Despite a few exceptions, the MCU doesn't place much emphasis on its settings. But The Batman excels at its world-building, Gotham is an incredible production design, it's gothic but not cartoonish. A lot of thought has been put into how the city both looks and feels and what it's like to live there and why it needs Batman in the first place.
Breaks from the action movie formula 
The Batman breaks from the action movie formula. Marvel tries to hype the variety of stories in its many movies, but most MCU films stick to a certain formula with minor variations. The Batman was hyped at a neo-noir detective film, and delivered on its promise. There was still action scenes you get in a superhero movie but most of the film is spent investigating crime scenes, interrogating suspects and struggling to uncover conspiracies. 
Great cinematography 
Marvel movies have some truly beautiful shots, but the studio's insistence on a consistent house style has resulted in a tendency towards bland visuals. The Batman ranks among the most visually stunning blockbusters in recent memory. The film was shot almost entirely at night and in shadows – but the images are clear and beautiful even when the darkness is overwhelming.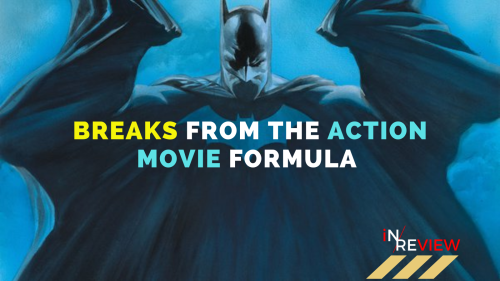 There are great villains 
Whilst MCU villains have greatly improved, The Batman has three superior and major villains. The villains are generally scary and have complex motives for why they are committing crimes. 
A memorable musical score
The Batman like other Batman movies has a memorable score. The MCU is no stranger to bland cinematography and musical scores are forgettable. There have been improvements (Black Panther) but generally, MCU movies still aren't the highlights of the Marvel movies. 
The score for The Batman is hard to forget – it rivals some of the Batman classics, with the soundtrack working masterfully as both music in its own right and a tonally-perfect accompaniment to the movie.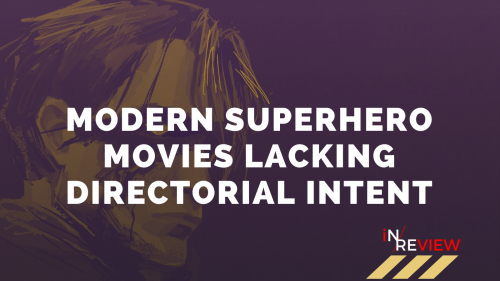 Films lacking directorial intent
INVERSE suggests the issue with the modern superhero isn't that the films are "bad" or "uninteresting" but the real issue is that for all their strengths and charms, they look like they were directed by the same people. Marvel movies all look like they were put together in the easiest way possible so they could be finished quickly. It doesn't mean that the MCU movies look bad they just often look overly familiar because they rely on the same shortcuts Marvel always use to ensure it can release three movies a year. 
The Batman however is a movie made by someone with a very specific vision, whether you like the film or not, Matt Reeves fills The Batman with shots and cuts that feel planned out and intentional. That in itself makes The Batman a rarity in an overcrowded genre.
'Batman has barely had time to breathe'
"His misery is part of a wider male struggle to reconcile those narratives - and clearly, that still strikes a chord."
Special male love for Batman
Is it time to put Batman to rest?
In another review from the Independent, film critic Chris Edwards writes, over the past few decades 'Batman has barely had time to breathe'. Edwards says when you cram so many sequels and reboots into such a short space of time you end up with a fair share of disappointment – the article points to Val Kilmer and George Clooney wearing nippled bat suits.
Christopher Nolan's The Dark Knight trilogy had quenched our Batman thirst for many years, Nolan's philosophical and realistic take on the source material appears to be the best approach. A few years later the character found himself in need of a fix and The Batman has provided that. The writer says what the character needs now is a long break, claiming despite the "ever-suffocating demands of comic book movie fan culture" you don't need to make a Batman film every few years. 
The Batman hints at more to come but doesn't commit to Marvel's method of teasing a sequel with a post-credit sequence. Barry Keoghan's cameo as The Joker at the end of the movie leads us to believe a second instalment is right around the corner, and The Batman lead Robert Pattinson and director Matt Reeves have both expressed a desire to make a trilogy.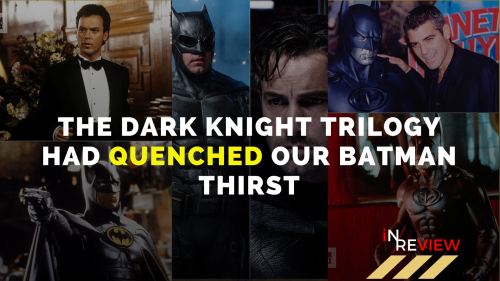 But Ben Affleck's final appearance as Batman in this year's The Flash, Micheal Keaton reprising his version, the forthcoming Batgirl and R-Patz – we may have hit our bat limit. 
Men won't ever put Batman to rest
According to GQ, Batman films are overwhelmingly marketed towards men and there is a special male love for Batman. The article suggests it is easy to see why, in the American sense, Batman has superpowers – wealth, masculinity and celebrity status.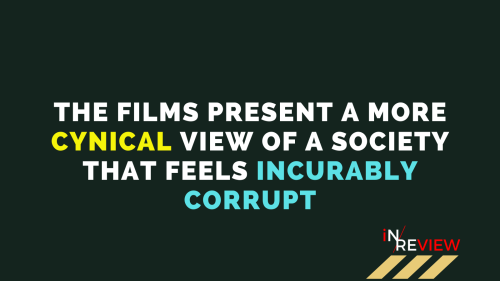 Batman's modern allure is its vague sense of realism – unlike Marvel movies, there is a tiny, microscopic chance that men could actually be him. 
Since Christopher Nolan's The Dark Knight trilogy, Batman moves have become more "artistic" and the higher quality coincides with a descent into darkness. The films present a more cynical view of a society that feels incurably corrupt. 
What's driving this shift? "I think a lot of the Nolan-driven 'darkness' of comic book movies can be attributed to the intense cynicism and disillusionment of post-9/11 American cinema," says Clarisse Loughrey, The Independent's film critic. "That sense of political awareness and self-interrogation is a reaction to the world we live in now."
"That sense of political awareness and self-interrogation is a reaction to the world we live in now."
Has the Batman franchise has become an allegory for straight white maleness in crisis? Asks the writer, who suggests it doesn't feel coincidental that Batman has become more tortured and unhappy over time – in a time when expectations on men are changing. Since the financial crash in 2008, billionaires like Bruce Wayne are likely to be seen as oppressors over liberators.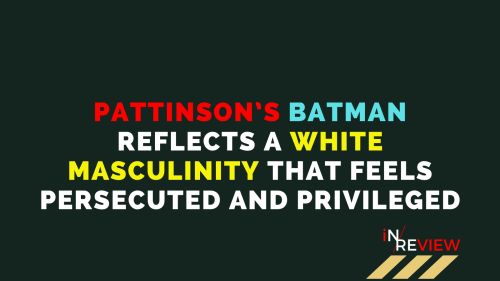 Unlike other heroes from the MCU, there isn't the faintest debate about making Batman gay, Black or any other more diverse identity. "Batman comics seem to be the least triggering to the right-wing media in terms of 'woke' stuff," says Rhys, a Batman fan. 
Batman has entered a new chapter and its politics remain confusing and messy. Batman is morally problematic and resorts to unethical actions for 'the greater good' but there is still an allure to Batman. Gotham is a world where the maddening contradictions of male aspiration, ego and insecurity are laid bare. 
"Robert Pattinson's Batman reflects a white masculinity that feels persecuted and privileged. His misery is part of a wider male struggle to reconcile those narratives – and clearly, that still strikes a chord."
Audiences openly bored of Marvel
If superhero films are set to continue their domination of the box office, their future is in the details."
Will 'The Batman' Force Marvel Into Changing for the Better? I Hope So
Director Matt Reeves' take on the Dark Knight has more in common with Fight Club or The Crow than it does a modern superhero film. That's a good thing, writes Emma Garland for Esquire. 
Superhero films have dominated cinema for over a decade and outside of their hardcore fan base, audiences are becoming bored and openly critical of Marvel monoculture. 
Superhero franchises are known for filming their CGI scenes years in advance and sometimes before they have even cast the actors, they sometimes construct the rest of the production around them. This approach can lead to Marvel fight scenes being disconnected and choppy. The article says that DC goes for dark colour grading so it absorbs half of the detail, and the dialogue is front-loaded with clinical or obvious details about what's going on.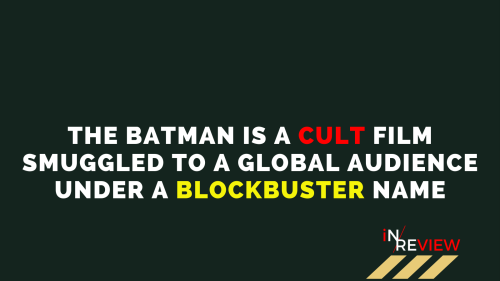 All that said, it doesn't mean superhero movies are bad it just means that when they make up the majority of cinema, it narrows the parameters of pop culture.
ESQUIRE says Martin Scorses's harsh criticism of Marvel movies (he compared them to theme parks) might have shamed big studios into taking risks amid a time when audiences are showing a greater demand for range, a turning point for superhero films. 
"For all intents and purposes, The Batman is a cult film smuggled to a global audience under a blockbuster name." The DC universe has always been dark – visually and emotionally but The Batman looks to steer the narrative away from objective good vs objective evil, and into something more vulnerable and nuanced.
"Regardless of whether The Batman matches expectation, that's a welcome shift. If superhero films are set to continue their domination of the box office, their future is in the details." 
Fact-checking & Additional resources: