Starbucks launches olive oil coffee drinks in Italy
Starbucks, the world's largest coffee chain, is introducing a line of olive oil-infused drinks in Italy, according to CEO Howard Schultz.
The Oleato range, featuring an iced shaken espresso and a latte with olive oil "steamed with oat milk", will be launched on Wednesday in Italy, and is set to be available in Southern California in the US this spring, and in the UK, Middle East, and Japan later in the year.
There will also be a cold brew coffee in which "a silky infusion of Partanna extra virgin oil with vanilla sweet cream foam… slowly cascades through the beverage".
"Now, there's going to be people who say, olive oil in coffee? But the proof is in the cup," Mr Schultz said on the company's website.
"In over 40 years, I can't remember a moment in time where I've been more excited, more enthused," he added.
Starbucks currently operates around 20 stores in Italy, where it faces competition from the country's independent and often family-run cafes.
Olive oil is a key part of the Mediterranean diet, and its health benefits are attributed to its monounsaturated fatty acids, which contain vitamins and minerals, and polyphenols, which are micronutrients derived from plants.
Italians call for boycott of Starbucks
Since the announcement that Starbucks would open its first store in Italy in 2018, many Italians have called for a boycott of the coffee chain.
At that time, Mr Schultz said: "We are not coming to teach Italians how to make coffee. We're coming here with humility and respect, to show what we've learned."
The announcement that Domino's Pizza was leaving Italy was celebrated on social media, with the fast food giant struggling to win over customers in the country. Dominos launched in Italy in 2015 – and the country is the birthplace of pizza.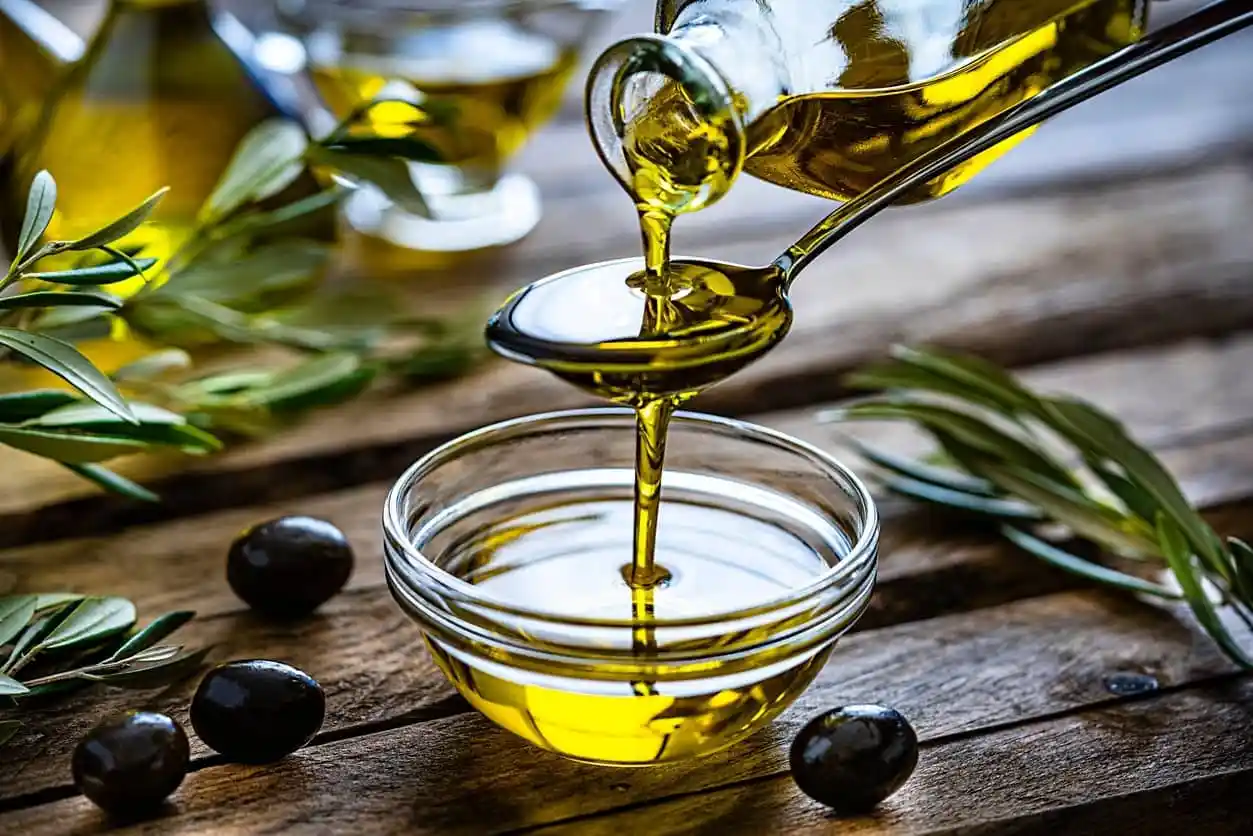 ---
What are the health benefits of olive oil?
Olive oil is a healthy oil that is widely used in Mediterranean cuisine and has been associated with various health benefits. Some of the health benefits of olive oil include:
Heart health: Olive oil is high in monounsaturated fatty acids, which can help to reduce LDL ("bad") cholesterol levels in the blood, while increasing HDL ("good") cholesterol levels. This can reduce the risk of heart disease and stroke.
Anti-inflammatory effects: Olive oil contains antioxidants, which can help to reduce inflammation in the body. Chronic inflammation is a risk factor for many diseases, including heart disease, cancer, and Alzheimer's disease.
Cancer prevention: Olive oil may have anti-cancer properties, and studies have shown that a diet rich in olive oil may be associated with a lower risk of certain types of cancer, such as breast, colon, and prostate cancer.
Improved digestion: Olive oil has been shown to have a positive effect on digestion, and it may help to reduce symptoms of indigestion and irritable bowel syndrome.
Skin health: Olive oil is rich in vitamin E and other antioxidants, which can help to protect the skin from damage caused by free radicals. It may also help to reduce the risk of skin cancer.
Overall, incorporating olive oil into your diet can be a healthy choice, especially when used in place of less healthy fats like butter and margarine. However, it's important to remember that olive oil is still high in calories, so it should be consumed in moderation as part of a balanced diet.
Is Italy the birthplace of coffee?
While Italy has certainly played a significant role in the development of coffee culture and is known for its delicious coffee drinks, it is not the birthplace of coffee.
Coffee is believed to have originated in the region that is now Ethiopia, and it was first consumed as a beverage in the 15th century in Yemen. From there, coffee spread to other parts of the Middle East and then to Europe, where it became popular in the 17th century.
It was in Italy, however, that coffee culture really took off. The first coffeehouse in Europe is said to have opened in Venice in 1645, and coffeehouses soon became popular gathering places throughout Italy. Italian coffee culture is known for its focus on quality, with an emphasis on properly roasted beans, careful brewing methods, and perfectly prepared espresso shots.
Today, Italy is renowned for its coffee culture and its many delicious coffee drinks, including espresso, cappuccino, latte, and more. However, while Italy may not be the birthplace of coffee, its contribution to the development of coffee culture cannot be denied.