2020 in review: a look back on the events that changed the world
We look back at the major events that changed the year. With so many life-changing experiences, 2020 has been one of the most devastating years in recent times. 
A global pandemic, economic troubles, celebrity deaths and uncertainty around every corner. 
JANUARY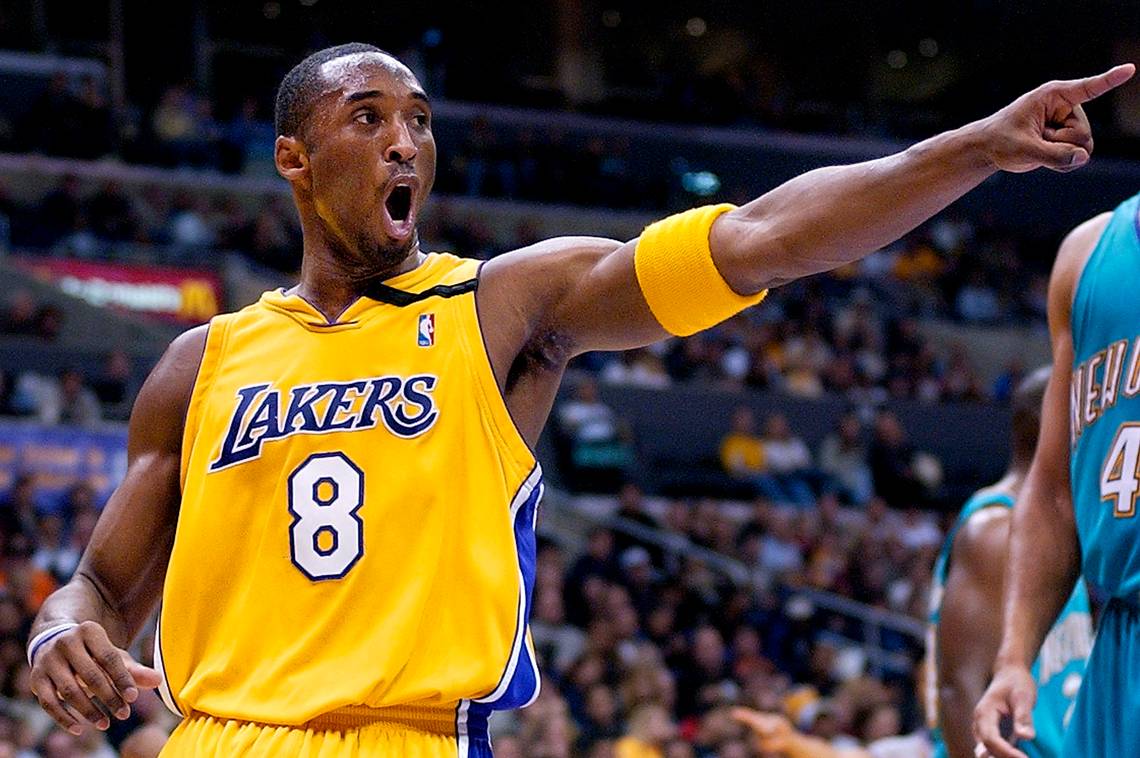 Iran's General Solemani killed by an American drone
On 3 January 2020, Iran's General Qasem Soleimani was killed by a US drone strike near Baghdad International Airport. The death of Soleimani was widely described by mainstream media as an assassination. 
His death raised tension between the US and Iran. France24 reported the targeted killing of Solemani "caused alarm around the world, amid fears that Iranian retaliation against American interests in the region could spiral into a far larger conflict." 
It led to #WW3 trending on Twitter over genuine fears of a war breaking out between the two nations. 
Australian Bushfires
In January 2020 the Australian bushfires were still dominating the news. The record-breaking temperatures and months of severe drought had fuelled a series of massive bushfires across Australia. 
At least 34 people had been killed and more than 18 million hectares of bush, forest and parks across Australia burned. 
The bushfires had started back in September 2019 and by January 2020 Ecologists from The University of Sydney estimated 480 million mammals, birds and reptiles had been lost to the fires. 
Ukrainian flight downed in Tehran killing 176 passengers  
In early January a Ukrainian Boeing 737-800 with 176 people on board was shot down in Iran. 
Ukraine International Airlines flight PS752 to Kyiv went down just minutes after taking off from Tehran's airport at 06:12 local time. 
The majority of passengers were from Iran and Canada. All 176 passengers and crew were killed.
It was later announced the plane was shot down by the Islamic Revolutionary Guard Corps (IRGC), which attributed it to human error. 
Kobe Bryant killed in a helicopter crash
On 26 January 2020 NBA superstar Kobe Bryant, his 13-year-old daughter Gianna, family friends and the pilot died in a helicopter crash in Calabasas California.
The cause of the crash is still unknown, as the helicopter was not equipped with a black box. 
On February 7, Bryant and his daughter were buried in a private funeral. A public memorial service was held on February 24 (2 /24 marking both Kobe's and Gianna's jersey numbers) at the Staples Centre.
February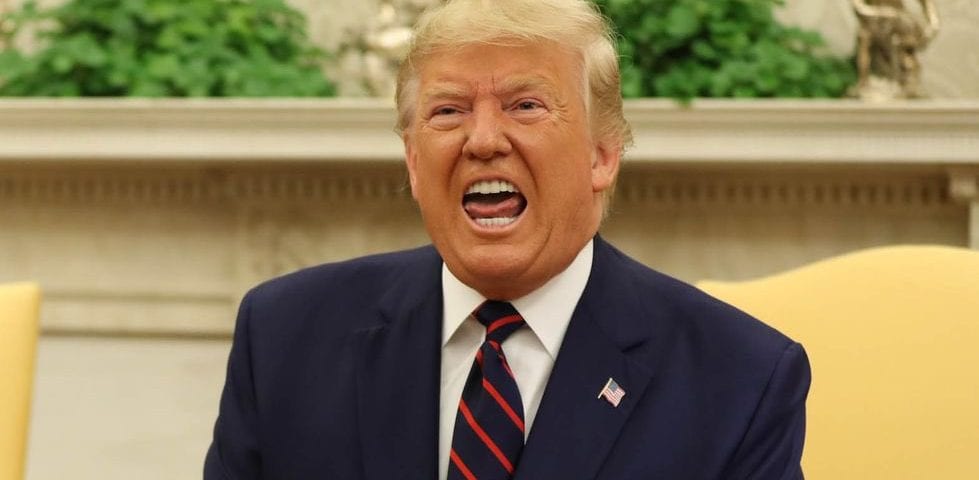 The UK leaves the EU 
On 1 February 2020, the UK officially left the European Union after 47 years of membership – and more than three years after it voted to do so in a referendum. 
The historic moment, which happened at 23:00 GMT, was marked by both celebrations and anti-Brexit protests. 
Impeachment trial: US President Donald Trump acquitted
The impeachment of US President Donald Trump kicked off in December 2019. The House of Representatives approved articles of impeachment on charges of abuse of power and obstruction of Congress. 
By February 5, 2020, Trump was acquitted by the Senate on the two counts of impeachment.  
Caroline Flack dies
On 15 February 2020 British TV presenter Caroline Flack was found dead at her home in North East London. Her death was ruled a suicide. 
The news was met with great sadness and sparked a backlash against the British media for hounding and sensationalising the events leading up to her death.  #BeKind started trending on Twitter. 
Harvey Weinstein found guilty 
In February 2020 Hollywood film producer Harvey Weinstein was found guilty of 1 count of third-degree rape, 1 count of criminal sexual assault in the first degree. He was sentenced to 23 years behind bars. 
In October 2017, following sexual abuse allegations, Weinstein was dismissed from his company and kicked out of the Academy of Motion Pictures Arts and Sciences. 
More than 80 women made allegations against Weinstein by October 31. The allegations sparked the #MeToo movement on social media. 
March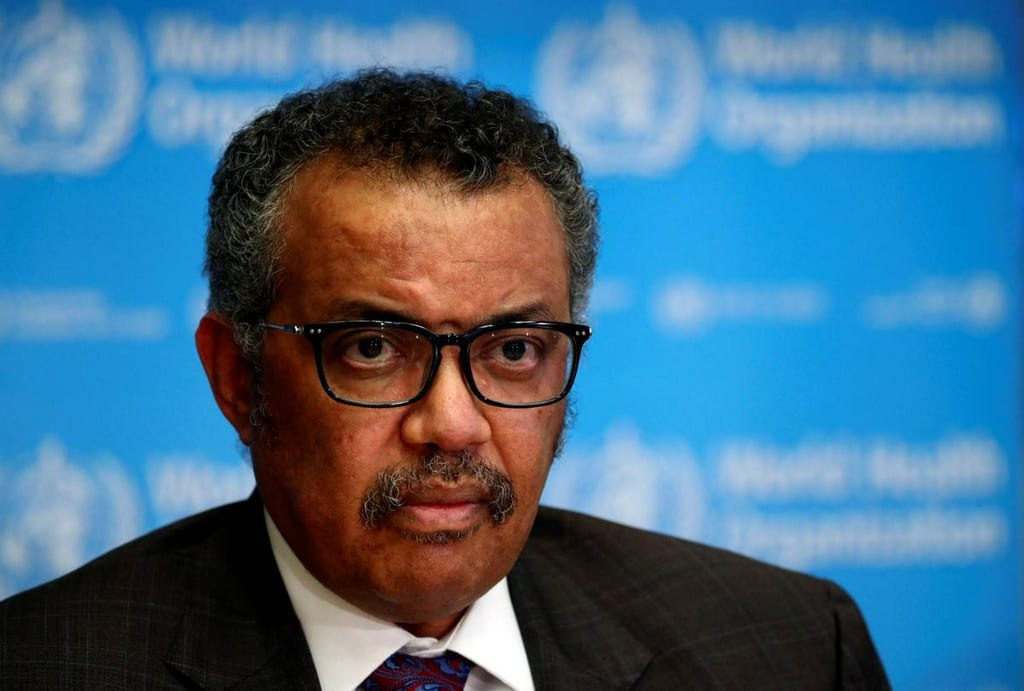 WHO declares Covid-19 a pandemic
By March 2020 the World Health Organisation (WHO) took centre stage as it officially declared Covid-19 a pandemic. 
Covid-19 started in Wuhan, China back in late December 2019. In early January 2020, the WHO issued a comprehensive package of technical guidance online with advice to all countries on how to detect, test and manage a potential case. 
On March 11 the WHO declared the new coronavirus a pandemic and on March 23 PM Boris Johnson announced the lockdown measures with further restrictions being added in April. 
Well over 100 countries worldwide had instituted either a full or partial lockdown by the end of March 2020, affecting billions of people. 
Prince Harry and Meghan step down as senior Royals
On March 31, 2020, Prince Harry and the Duchess of Sussex officially stepped down as senior royals. 
As of 31 March 2020 they no longer represent the Queen, use their HRH titles and have become financially independent. They now reside in Los Angeles, California. 
Tiger King fever sweeps the world
Tiger King: Murder, Mayhem and Madness is a 2020 American true crime documentary series about the life of zookeeper Joe Exotic. 
It was released on Netflix on March 20 2020 and Tiger King fever quickly swept the world. The series is one of Netflix's most successful releases to date and prompted many memes of the show's stars. 
April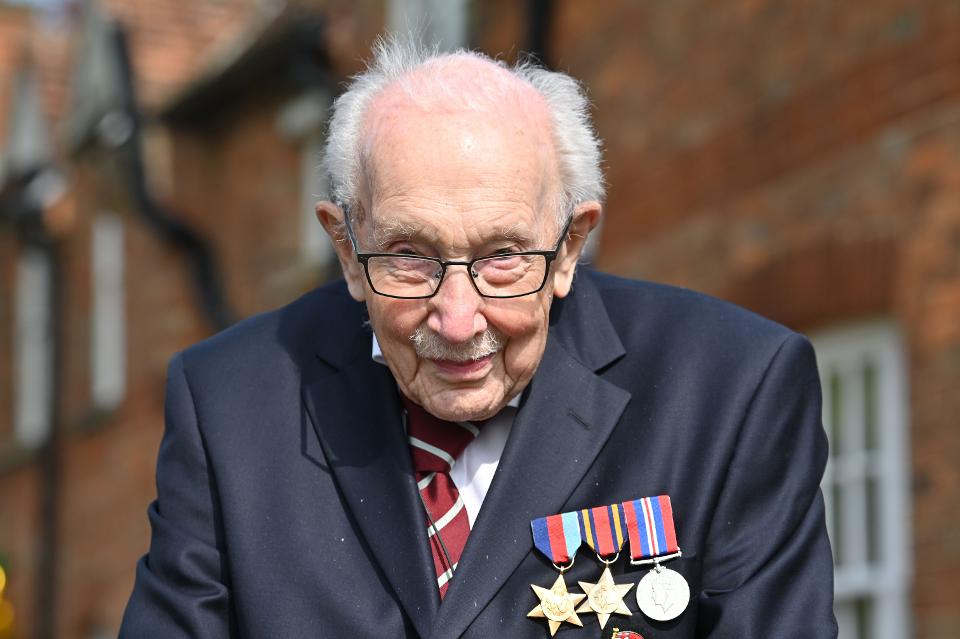 Captain Tom Moore passes £23m in NHS fundraising
A 99-year-old war veteran has been left "speechless" after raising more than £23m for the NHS.
Capt Tom Moore originally aimed to raise just £1,000 for NHS Charities Together by completing 100 laps of his garden before his 100th birthday.
The Duke of Cambridge hailed him as a "one-man fundraising machine".
His daughter Hannah Ingram-Moore said: "There are no words left to say. We cannot believe people's generosity and he's just floored by it."
More than a million people have now made donations to his JustGiving page. And more than half a million people have called for Capt Tom to be knighted in a petition to the Honours Committee.
The petition, which was set up earlier this week, has received more than 680,000 signatures after his efforts grabbed the nation's attention.
MAY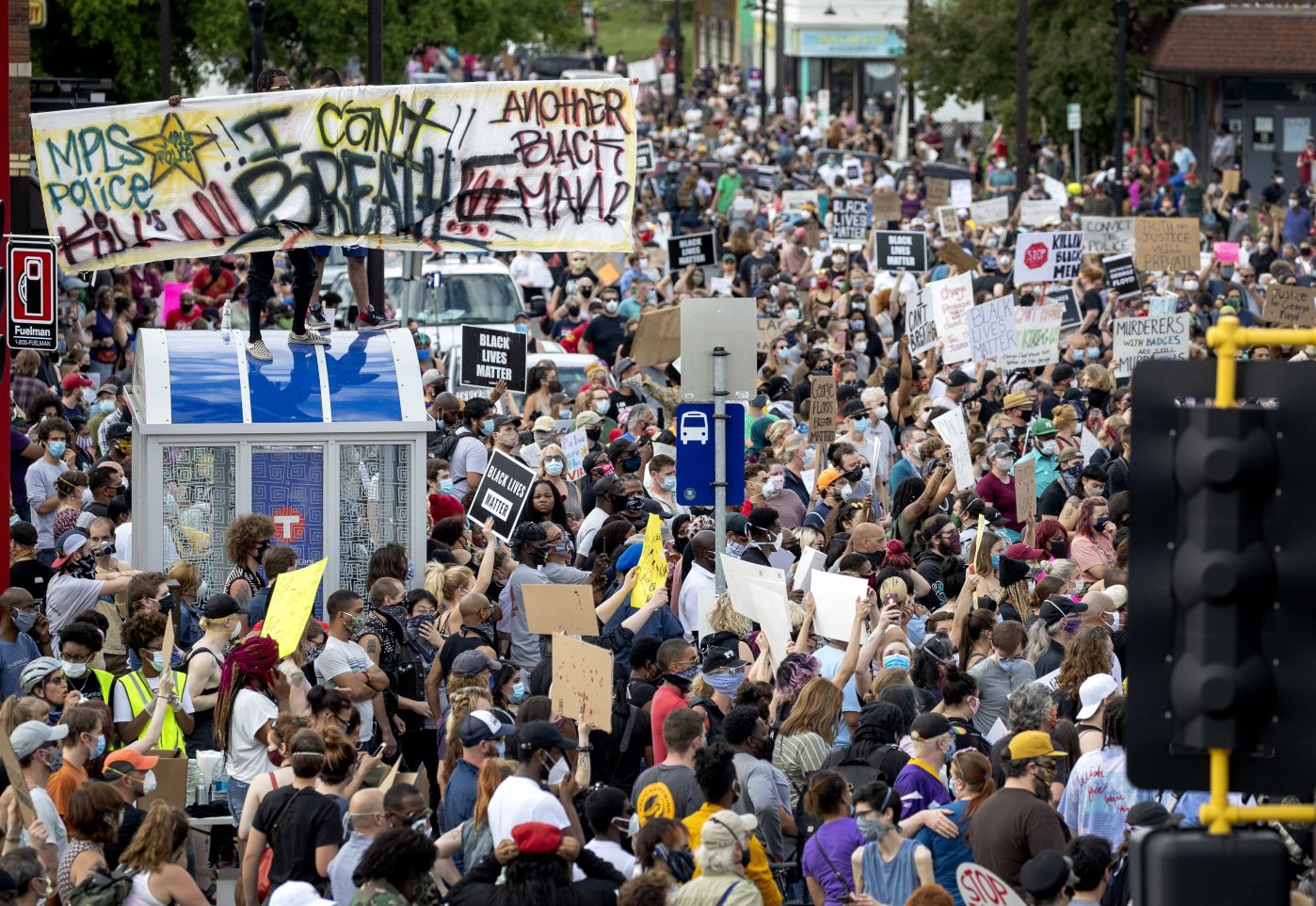 Dominic Cummings row
In May The Daily Mirror and The Guardian broke the news of Dominic Cummings trip to Durham during the coronavirus lockdown. 
The PM's most senior adviser drove 260 miles from London to Durham, and took a 60-mile round trip from Durham to a nearby town on his wife's birthday – a trip he says he made to test whether his eyesight was good enough to drive. 
He faced calls to resign, both from opposition politicians and members of the Conservative party. 
In a strange move, Mr Cummings decided to give a press conference. He said he believed acted "reasonably" and within the law. The prime minister backed Dominic Cummings. 
The public widely condemned Mr Cummings' actions and questioned why one of the government's most senior employees ignored the rules he helped to set for the nation. 
George Floyd death and BLM protests
On 25 May 2020 George Floyd, a 46-year-old black man was killed in Minneapolis, Minnesota during an arrest. Derek Chauvin, a white police officer, knelt on Floyd's neck for almost nine minutes whilst Floyd was handcuffed and lying face down, begging for his life and repeatedly saying "I can't breathe." 
Two other officers helped Chauvin restrain Floyd whilst a fourth officer stood by preventing bystanders from intervening. 
Even after Floyd became unresponsive and laid motionless, Chauvin did not remove his knee off Floyd's neck. He only did when medics arrived and told him to do so. 
George Floyd's death sparked national protesting and rioting that quickly spread internationally. With protesters calling for the officers to be arrested and the end to systemic racism and police brutality. 
The officers have been charged but released on bail.
NASA launches first privately owned spacecraft
On 30 May, SpaceX and NASA launched two astronauts to space aboard the Crew Dragon spacecraft. It marked the first time a private company has flown humans into orbit and the first crew launch from US soil since the end of the space shuttle programme in 2011. 
JUNE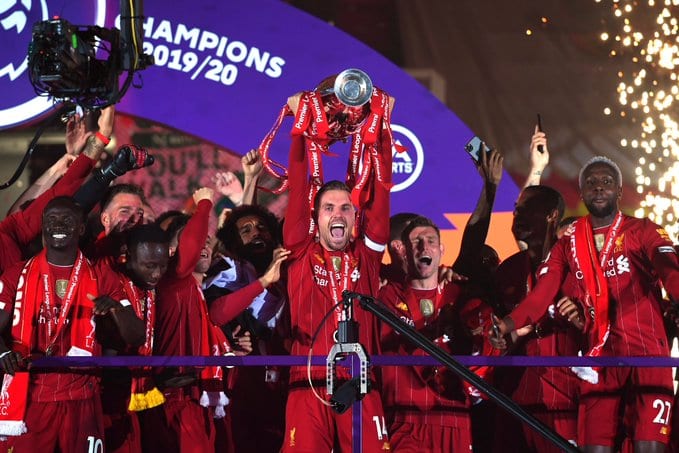 Liverpool FC crowned premier league champions after 30 years
Liverpool's 30-year wait for a top-flight title is over after Manchester City lost 2-1 at Chelsea to confirm the Reds as Premier League champions.
Jurgen Klopp's side needed one victory to seal the league but City's failure to win means they cannot be caught. It is Liverpool's 19th top-flight title and their first since 1989-90.
Despite being urged to "stay home" by the city's metro mayor because of coronavirus, thousands of fans gathered at Anfield to celebrate.
Mass Graves Discovered in Libya
On June 12, it was reported that the UN found eight mass graves in Libya. The majority was found in Tarhuna. The area has recently regained control from the Libya National Army forces. The UN-recognised Government of Accord now has control and is investigating the graves. 
Locusts Swarm India
On June 27, parts of Delhi, India were placed on alert after locusts swarmed a suburban area. The swarm is one of the worst locust invasions the country has seen in decades. The locusts have destroyed crops across various states. 
China Passes National Security Law
On June 30, China officially passed the controversial national security law. This law affects Hong Kong through a loophole in its constitution. China will now be able to enforce these four laws laid out by the bill: secession, subversion against the central Chinese government, terrorist activities, and collusion with foreign forces to endanger national security. This bill allows Chinese officials to operate in Hong Kong, which has already led to the arrests of many protesters. 
JULY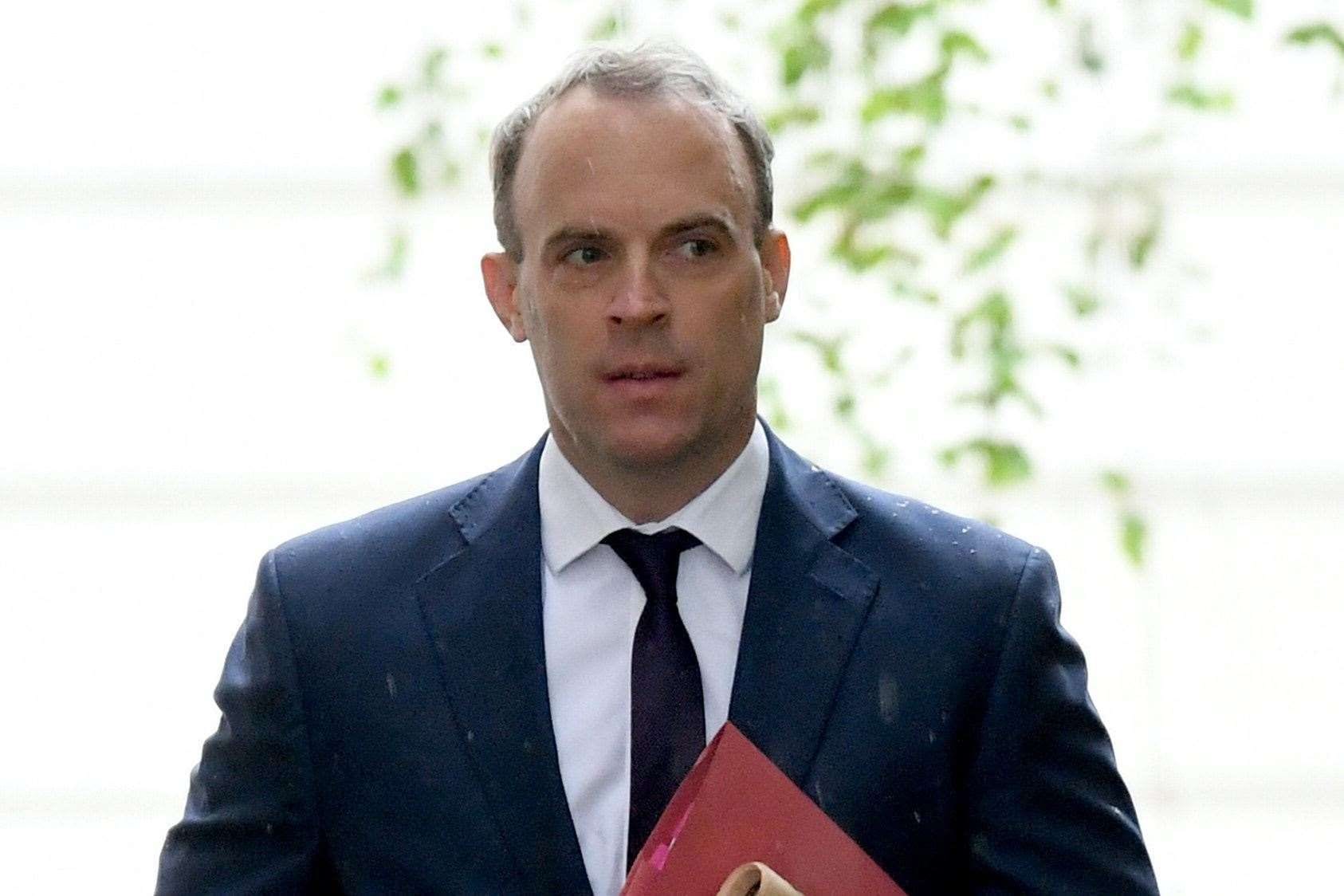 Extradition Law Suspended
On July 20, the UK announced that it will suspend the extradition treaty with Hong Kong due to the controversial security law that was passed. Dominic Raab warned Beijing that the UK is watching and keeping track of the rights of Hong Kong citizens. 
Students Arrested in Hong Kong
On July 30, four students were arrested under China's new security law. The students were accused of "inciting secession" on social media, which became illegal after the law was passed. Other people were arrested for creating banners and slogans for protests. On July 31, Hong Kong announced that it is seeking to arrest 6 activists who have fled to the UK. 
AUGUST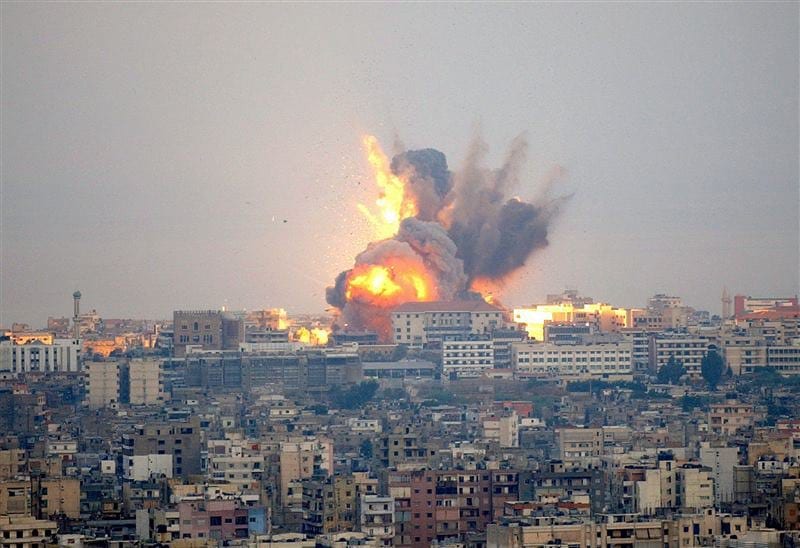 Giant Explosion in Beirut
On August 4, a giant explosion in Beirut, Lebanon killed 135 people and injured another 5000. Many people are still missing after the explosion, and over 300,000 people have been displaced from their homes. On August 5, it was revealed that the blast may have been caused by stored ammonium nitrate. Many have blamed a fire at the firecracker warehouse. 
Belarus Protests
On August 9, protests in Belarus erupted after the election results came in. President Alexander Lukashenko beat opposition candidate Sventia Tikhanovskya after receiving 80% of the votes. Tikhanovskya has refused to accept the election results, stating that it was clear more people voted for him. Riots erupted as exit polls were released, resulting in 3,000 arrests and many injuries. Several protesters later stormed ministries as the violent protests escalated. On August 11, it was reported that Tikhanovskya has fled to Lithuania amid government crackdown on protests. 
Kim Jong Un Allegedly in Coma
On August 24, it was reported that Kim Jong Un was allegedly in a coma, and photos of him alive and well in May were fake. The rumour goes on to state that his sister, Kim Yo Jong is geared up to be his successor. On August 26, Kim Jong Un appeared at a party meeting. In his appearance, he appeared healthy and well, briefly silencing the rumours of his coma. He also had still not reported any coronavirus cases in the country. 
Japan's Prime Minister Resigns
On August 28, Prime Minister Shinzo Abe of Japan announced his resignation, citing health concerns. Abe, the longest-serving prime minister, suffers from colitis, an incurable bowel disease. He has expressed his regret that he must resign during a pandemic. Abe had managed to control his disease for 8 years before symptoms returned. 
China Launches Missiles
On August 29, US defence officials reported that China has fired ballistic missiles into the South China Sea. The country has been practising various military exercises, and officials believe the missiles are "carrier killers." These launches come after rising tensions between the US and China regarding ownership of waterways. 
SEPTEMBER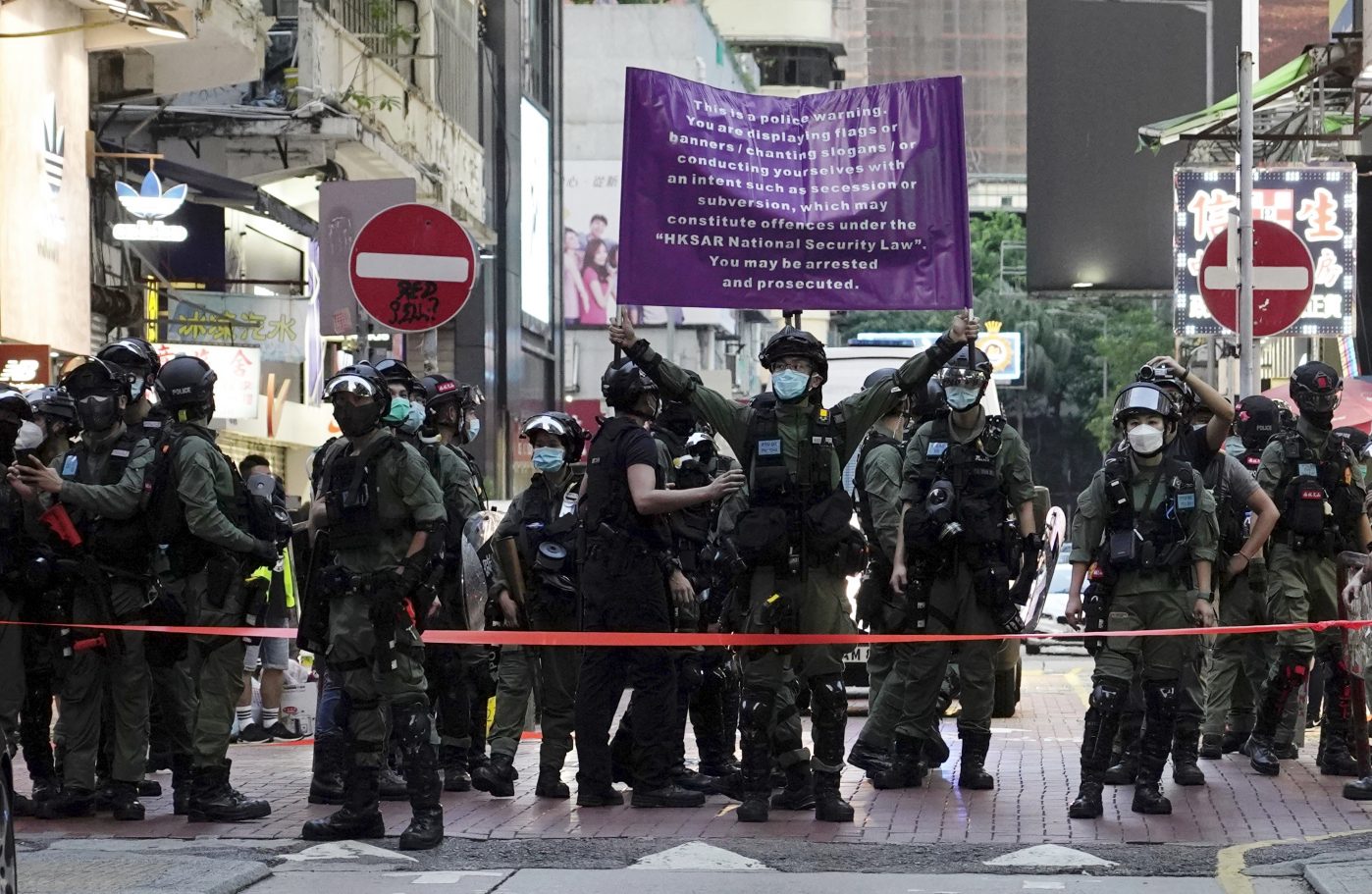 Hong Kong Protests Continue
On September 8, Hong Kong police were largely criticized after a video of them tackling a 12-year-old went viral. The video shows the young girl walking along the street before being approached by police. When she tried to run, the police tackled her to the ground and began allegedly beating her with batons. The police force has defended the officers' actions, sparking more outrage from protesters. 
Alexander Lukashenko Secretly Sworn In
On September 24, amongst mass protests that continue to sweep Belarus, Alexander Lukashenko was sworn in during an unannounced ceremony. Some protesters were able to attend the ceremony, describing it to be a "thieves' meeting." Protests continue as many believe Lukashenko, who is entering his sixth term, has rigged the election. It was reported by the electoral commission that Mr. Lukashenko won 80% of the votes, a number many don't believe. 
Tensions Rise Between Armenia and Azerbaijan
On September 28, tensions between Armenia and Azerbaijan turned violent after clashes over the Nagorno-Karabakh region. The region is internationally recognized as part of Azerbaijan, but is owned by ethnic Armenians. Both sides have claimed to have the upper hand in this battle. So far, 31 soldier deaths have been reported and 26 civilian injuries.
OCTOBER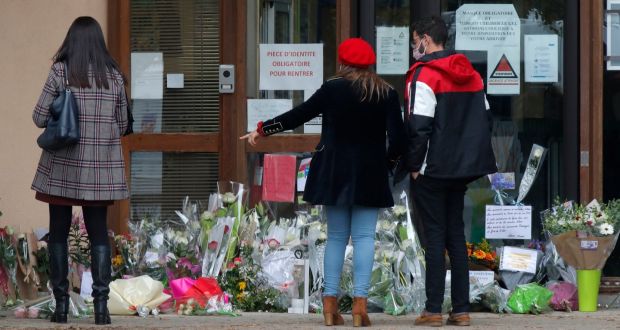 Lebanon's PM-designate Resigns
On October 3, Mustapha Adib, Lebanon's PM-designate, resigned from office after a political stalemate within the cabinet. Adib was appointed by French President Macron during an initiative to provide political refuge to the crisis-stricken area. The hope was that Adib would lead various reforms for the country. It is now expected that Lebanon's financial crisis will only worsen. 
Tensions Between Azerbaijan and Armenia Continue to Escalate
On October 10, Azerbaijan and Armenia both accused the other of breaking the ceasefire. The ceasefire was temporarily agreed upon earlier that day, according to Russian officials. The ceasefire was called for "humanitarian reasons" according to the Russian Foreign Ministry. Later that day, sources close to CNN claimed that both sides are recruiting rebels from Syria to fight for them. 
France terror attack
French school teacher Samuel Paty was murdered on 16 October 2020 in Conflans-Sainte-Honorine, a suburb of Paris. Paty was killed and beheaded by an Islamist terrorist.
The perpetrator, Abdoullakh Abouyedovich Anzorov, an 18-year-old Muslim Russian refugee of Chechen ethnicity, killed and beheaded Paty with a cleaver. Anzorov was shot and killed by police minutes later.
Paty had, in a class on freedom of expression, shown his students Charlie Hebdo's 2012 cartoons depicting the Islamic prophet Muhammad.
Israel and Sudan Reportedly Reach Agreement
On October 23, President Trump announced that Sudan and Israel have agreed to normalize relations. The agreement is designed to end the turbulent relations between the two countries. The two nations agreed to meet soon to discuss cooperation in the areas previously discussed. This is a sought after foreign policy for President Trump, who is just two weeks away from the election. 
NOVEMBER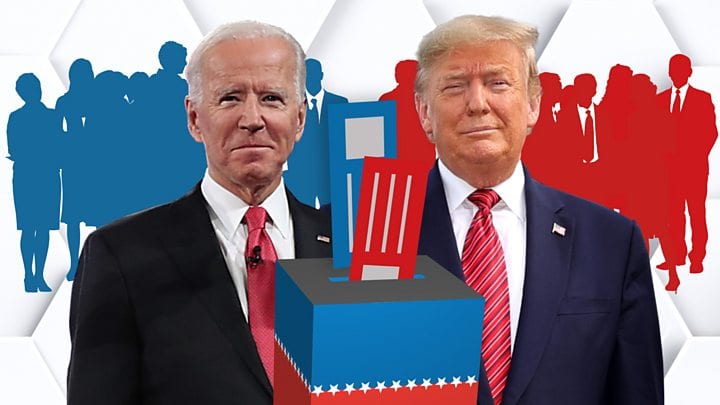 Attack in Vienna
On November 2, as people in Vienna were enjoying the last night out before coronavirus curfews went into effect, gunmen went around bars and restaurants shooting. At least four people died and 22 more were injured during the terror attack. Police have identified a 20-year-old Austrian as one of the attackers and have made further arrests. Police in Switzerland has also arrested two Swiss people in connection with the attack. 
United States Presidential election, 2020
After a long year, the US presidential election finally arrived. Trump and Biden went head-to-head in the final battle for the White House. However, for the first time in a long-time, the election results were not announced on the night (due to a high number of mail-in votes caused by the pandemic.)
Eventually, on the 23rd November, Joe Biden was officially announced as the US president-elect after all states called. 
Since then, President Trump has claimed voter fraud and is attempting to overturn the results in the Supreme Court. His claims cannot be verified. 
Maradona dies
On the 25th November, Diego Armando Maradona died of a heart attack. He was widely regarded as one of the greatest players of all time.
DECEMBER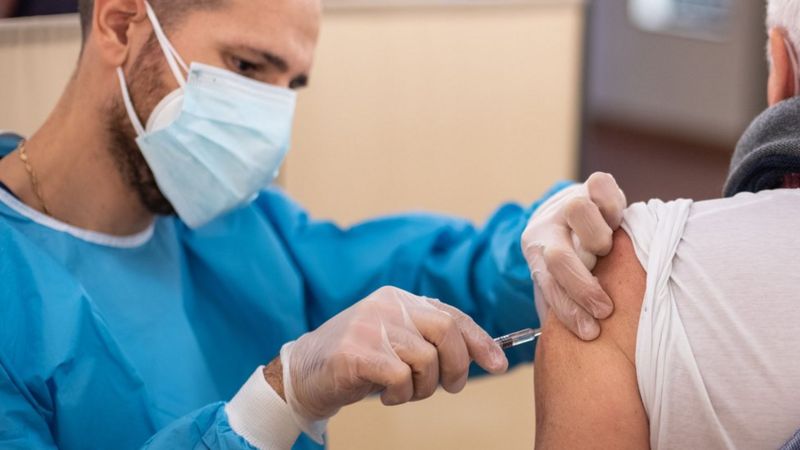 Pfizer vaccine approved for use in the UK
On December 2, the UK announced the Covid-19 vaccine by Pfizer/BioNtech had been approved for use in the UK and rollout of the vaccine started a week later. 
The UK has become the first country in the world to approve the Pfizer/BioNTech coronavirus vaccine for widespread use.
British regulator, the MHRA, says the jab, which offers up to 95% protection against Covid-19 illness, is safe for rollout.
Leave a comment