Teen dramas have had quite the makeover over the past few decades. From over-stylised American shows such as The OC to the groundbreaking British show Skins to the current day Euphoria, have any of these shows actually got teenage life right?
We're looking into shows Skins and Euphoria – two shows that have been praised for 
taking a bold approach to depicting teenage life at two very different times (Skins is now 15 years old).
Both shows have been described as 'groundbreaking' but both have also faced their fair share of backlash – mostly for glamouring drugs, over sexualising teenagers and promoting a party culture that some claim doesn't exist – let's dive into it. 
Skins was the original Euphoria and it faced plenty of backlash during its original run - with kids across the UK throwing 'Skins parties' and experts condemning the show for glamouring drug use and casual sex.
Skins revolutionised teen dramas
In 2007, Skins made its debut and to this day it remains extremely popular thanks to its depiction of wild teenagers, sexuality, religion, mental health and party culture. Characters such as Effy and Cassie have had their aesthetics echoed throughout pop culture – most recently TikTok has found a new love for Effy Stonem and the Skins phenomenon. 
What made Skins popular? 
By the time Skins debuted, teenagers were bidding farewell to Seth Cohen and The OC gang, and perhaps ready for something new. Shows aimed at teenagers in the early 00s were glossy US shows fronted by actors in their 20s or 30s playing teenagers. 
Dawson's Creek, The OC, One Tree Hill, Gossip Girl are all American shows that were popular at the time – and all followed a similar formula: slick teenage lives revolving around money and movie-star looks played by actors well into their 20s. "They offered a traditional portrait of what they thought their viewers might aspire to. Bizarrely, with hindsight, this involved ostentatious houses and cars and torrid romantic affairs that took on the language of middle-aged married couples," writes theguardian.com. 
Then Skins arrived. A show about British teenagers living in relatively normal circumstances. There were no mansions or luxury fashion brands, its actors were actual teenagers with pimples and awkward features. What made skins revolutionary is that it challenged the idea of what young people wanted to see on TV – by actually talking to young people. 
Skins was a show about a group of teenagers in Bristol, southwest England – they attended a local college, partied, took drugs, drank a lot of booze and were sleeping with each other. They spoke like kids and their dramas were teenage focused, yes, they were massively exaggerated and comic but nonetheless, they were still believable. 
One article suggests the show was a critical and commercial success because, despite the criticism of its portal of drugs and sex, the "show resonated with its "younger target audience because it didn't try and make us believe that life was all good and fun. It showed us that our thoughts and problems were valid. No subject was taboo in Skins. Eating disorders, sexuality, death, drugs — the show touched on all of these subjects. The characters felt real and their problems did too."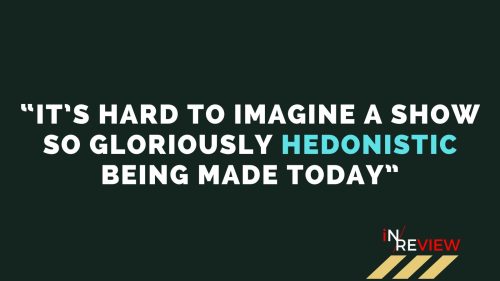 Skins was the original Euphoria and it faced plenty of backlash during its original run – with kids across the UK throwing 'Skins parties' and experts condemning the show for glamouring drug use and casual sex. 
Skins is now 15 years old, and teenage life has changed a lot, as has the world it depicts. "It's hard to imagine a show so gloriously hedonistic being made today, and that side of it now seems sadly naive."
On the surface, it's easy to see why audiences compare Skins and Euphoria
Is Euphoria the new skins
On the surface, it's easy to see why audiences compare Skins and Euphoria – both centres of a group of teens whose lives are more interesting than ours ever were. But, the truth is, Euphoria and Skins are a lot more nuanced than this comparison gives them credit for, and aren't as similar as they might appear, writes The Digital Fix. 
The article says both Skins and Euphoria pride themselves on showing a 'gritty' portrayal of teenager life – but Skins has done it slightly better. It shows the hard truths as well as the "day-to-day mundanity" of everyday life. 
When it comes to glamouring drugs, Skins is responsible. The series shows the glittery highs of drug use but unlike Euphoria it never really highlighted the dark consequences and realities of addiction.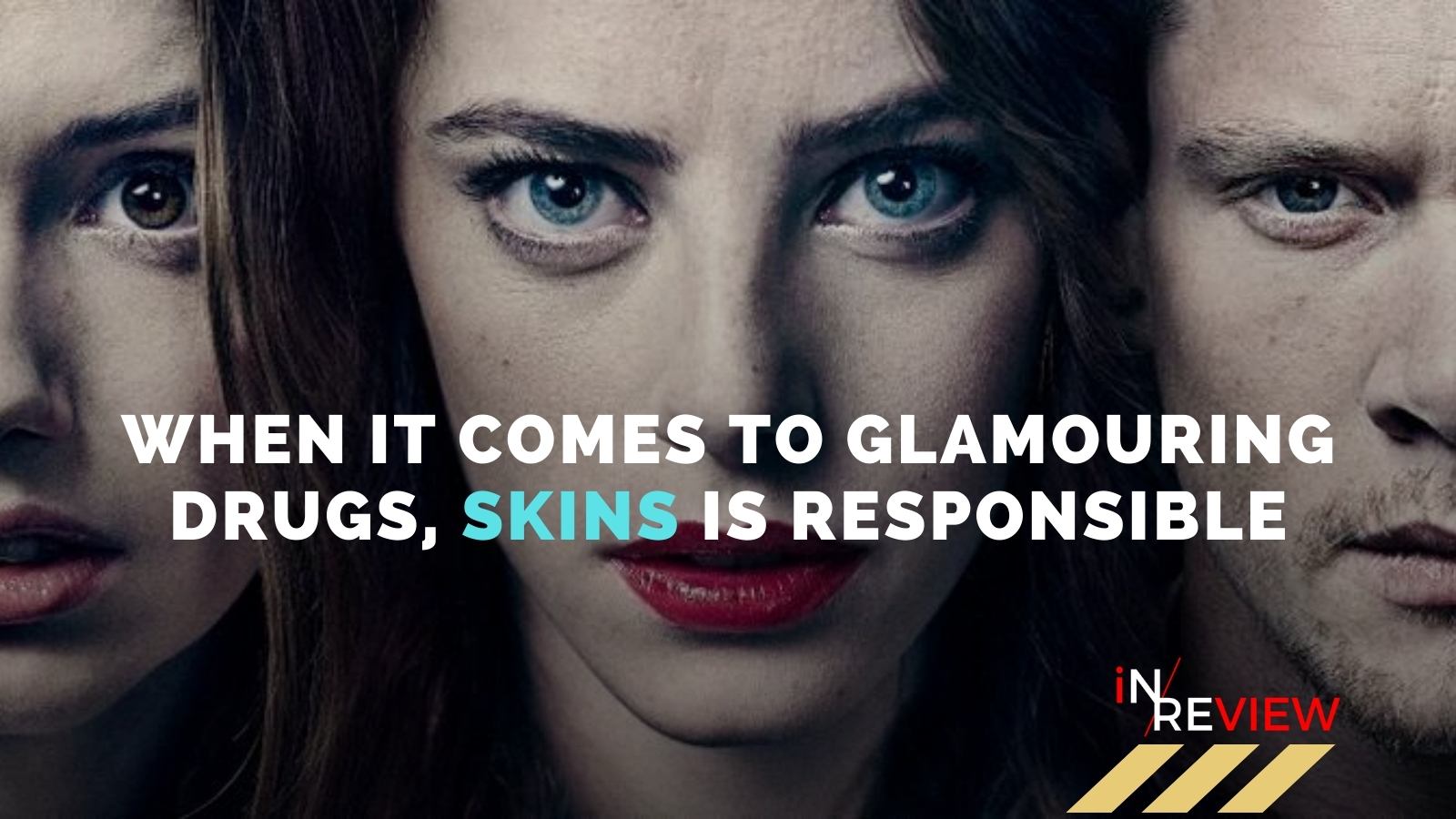 Drugs Everywhere
Euphoria has drugs everywhere, one of the first things you learn about Zendaya's character Rue is that she's a drug addict. Whilst Rue is the central character, the show jumps between several friendship groups and addiction is everywhere. It seems like every character is an addict, whether it's alcohol, sex, status, or just good old-fashioned narcotics, writes ScreenRant. 
ScreenRant says the pilot sets up an interesting debate: Rue has OCD and has been medicated for it her whole life, she's also an addict. "While neither type of drug is comparable, there's an irony developing with her mom forcing her to take drug tests and also supplying her with behavioural medication."
Euphoria reflecting America's opioid crisis 
The Spinoff discusses the accusations of Euphoria glamouring drug use and suggests that the trouble with this take is that it misses the point that art often reflects reality – in Euphoria's case "a distorted, hyper-real version". 
America is in the middle of an opioid epidemic right now and thousands are dying every month, over a crisis spurred on "by the inhumane and racist war on drugs, a poorly regulated pharmaceutical industry, a privatised health system, and more specifically, the drug fentanyl entering the black market." 
According to the article, it makes sense that a US show features a young lead character who forms an addiction to prescription pharmaceuticals and other substances and is then introduced to fentanyl. 
Euphoria glamourises drug use at certain points, there are moments when Rue compares her opioid addiction to the allure of her girlfriend.
Rue's storyline may be viewed differently by those watching outside of the US – it, like Skins, is very particular to the country it is set in. 
Skins reflected the drinking and partying lifestyles that were fairly specific to UK teenagers and culture in the 00s. Whilst it was exaggerated, it was a fairly accurate portrayal – and felt very British. Euphoria is the same – but for an America facing a culture of opioids. 
One issue some have taken with Euphoria's depiction of drug use is the way it "perpetuates some aspects of the failed war on drugs" using stigmatised language.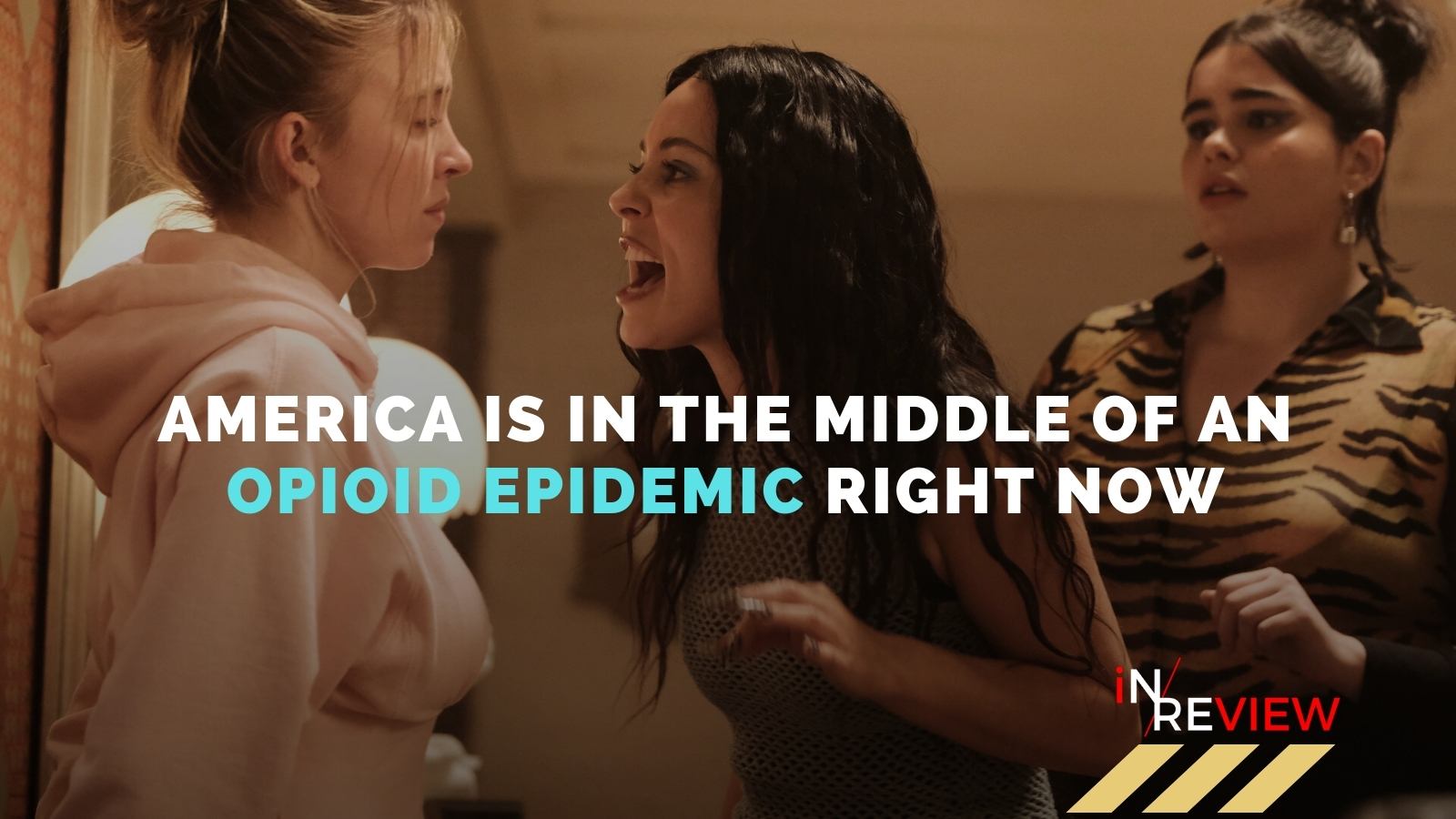 The use of language such as being 'clean' or suggesting a 'pure body' is the only acceptable state. "For Rue, and some real-life drug users, abstinence is the only option. But this clean/dirty dichotomy, one of the many myths arising from the war on drugs, does not help anyone."
But the article makes note that around 90 per cent of people who use drugs do not experience serious harm and Euphoria does get several things right about drug use. 
The show does well in explaining that there can be more traumatic things underpinning drug use with a whole range of impacts –  from pure hedonistic pleasure to acute incidents and emergencies.
teenage life is now depicted as hell
"times are darker to the extent that it would be almost impossible not to engage with more serious issues." 
Why is teen drama so miserable now?
In an opinion piece for the Guardian, the writer Henry Wong complains that teenage life is now depicted as hell. Wong says this depiction of teenage life started with Skins – a show partial to killing off its characters and shows since (such as Riverdale, 13 Reasons Why) have all darkened the teen drama genre. 
The shows have become serious and it's not hard to see why – fifteen years on from Skins and Gossip Girl, "times are darker to the extent that it would be almost impossible not to engage with more serious issues." 
Whilst the plotlines of these shows are extreme, reality underlies them. Euphoria highlights America's opioid crisis – which was declared a public health emergency in 2017. Rue's addiction is difficult to watch but is addressed with patience rather than being solved by the end of the season.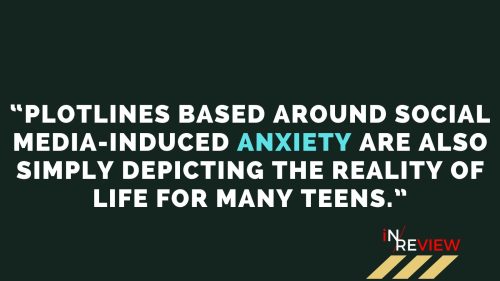 "Plotlines based around social media-induced anxiety are also simply depicting the reality of life for many teens." Teen dramas thrive on controversy – and Euphoria's popularity has been helped by the trending topics and memes it inspires with every shocking turn.
Wong says every generation likes to think of itself as the most scandalous but "in the current landscape of regularly scheduled anxiety and overdoses, it's hard to imagine just how much bleaker these shows can get." 
Things TV ALWAYS gets wrong about teenage life 
Constant massive parties. One of the most ridiculous aspects of teen dramas is the depiction of wild destroy-your-parents-home parties that are shown to happen every week – with no consequences. Teens do party, but the parties are rarely that wild and big and frequent. 
They date their friends. Another ridiculous aspect is everyone dating everyone within their friendship group with little consequence. It's also worth noting teen dramas often show teenagers only interacting with their friends and rarely outside their friendship group. They're always seen as the most popular kids in school as well, even though they often interact within their group only.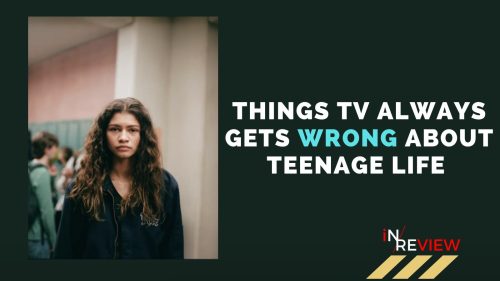 They don't look like teens. As we mentioned earlier, Skins was unique in hiring actual teens to play teens – pimples and all. US teen shows – including Euphoria haven't really moved past hiring actors in the 20s or 30s – with movie-star looks to play teenage characters. In Hollywood, hiring adults to play teens is not uncommon due to the fact producers are looking to not be restricted by child labour laws. 
They have sex constantly. Teen shows are often criticised for glamorising causal sex and TV sex is made to look like these teens know what they're doing. It's often unrealistic (like all portrayals of sex on TV). 
They dress well, really well, every day. This teen troupe is fairly specific to US teen dramas – somehow the teens are always dressed head-to-toe in designer gear and are made up every day like supermodels. A completely unrealistic image for any teenager. 
Fact-checking & Additional resources:
Is euphoria similar to Skins?
The comparison between Skins and Euphoria is pointless because there are also major structural differences between the two shows. While both shows share their love for character-centric episodes to give decent, in-depth character studies, Euphoria intercuts these with voiceovers and flashback sequences.
Why is Euphoria called Euphoria?
Series writer and creator Sam Levinson has seemingly taken this to the extreme. His characters know only misery. The show's very title—Euphoria—is an argument against embracing joy, that even when things are good it will be fleeting
Did Euphoria take inspiration from Skins?
Euphoria was based off a 2012 Israeli mini-series of the same name, and it was this show that was inspired by Skins. Just like its original and Skins, Euphoria is very explicit, and uncensored in the depiction of teenager's relationships, addictions, insecurities, and flaws