Russia attempts to exhaust Ukraine with prolonged drone attacks – Zelensky 
President Zelensky has said Russia plans to continue its campaign of drone attacks in an attempt to exhaust Ukraine. 
The Ukrainian president said he had received intelligence suggesting Russia would continue to launch the attacks – using the Iranian made Shahed drones.
The update from Zelensky comes after Ukraine carried out a strike that they claim killed hundreds of Russian soldiers in the Donbas region. 
Suprisingly, Russia admitted to some battlefield losses, saying the attack killed 63 of its troops.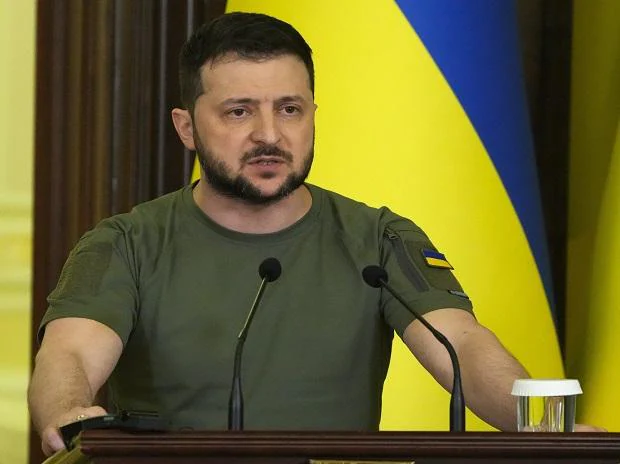 Zelensky's address said Russia planned to "exhaust" Ukraine with prolonged drone attacks.
"We must ensure – and we will do everything for this – that this goal of terrorists fails like all the others," he said. "Now is the time when everyone involved in the protection of the sky should be especially attentive."
Russian drone attacks on Ukraine intensifying
Russian drone attacks on Ukraine have increased in recent days with attacks on cities and power stations across the country over the past three nights. 
There is a strain on Ukraine's military – which is tracking and intercepting the drones.
The strain is being felt by the country's citizens who are living with uncertainty and fear as attacks on power stations and civilian infrastructure continues to cause chaos.
Russia has been targeting Ukraine's energy infrastructure for several months, destroying power stations and plunging millions into darkness during winter. 
President Zelensky said Ukraine's air defences had already shot down over 80 Iranian-made drones in the first few days of 2023.