Dispatches: Russell Brand accused of rape and sexual assault
An explosive expose and a 90-minute Channel 4 Dispatches documentary have laid bare serious allegations made against Russell Brand.
The comedian has been accused of rape, sexual assaults and emotional abuse over a seven-year period, at the height of his fame.
The allegations were made in a joint investigation by the Sunday Times, the Times and Channel 4's Dispatches. 
The investigation was published in the Sunday Times whilst the Dispatches documentary, Russell Brand – In Plain Sight, aired on Channel 4 on Saturday.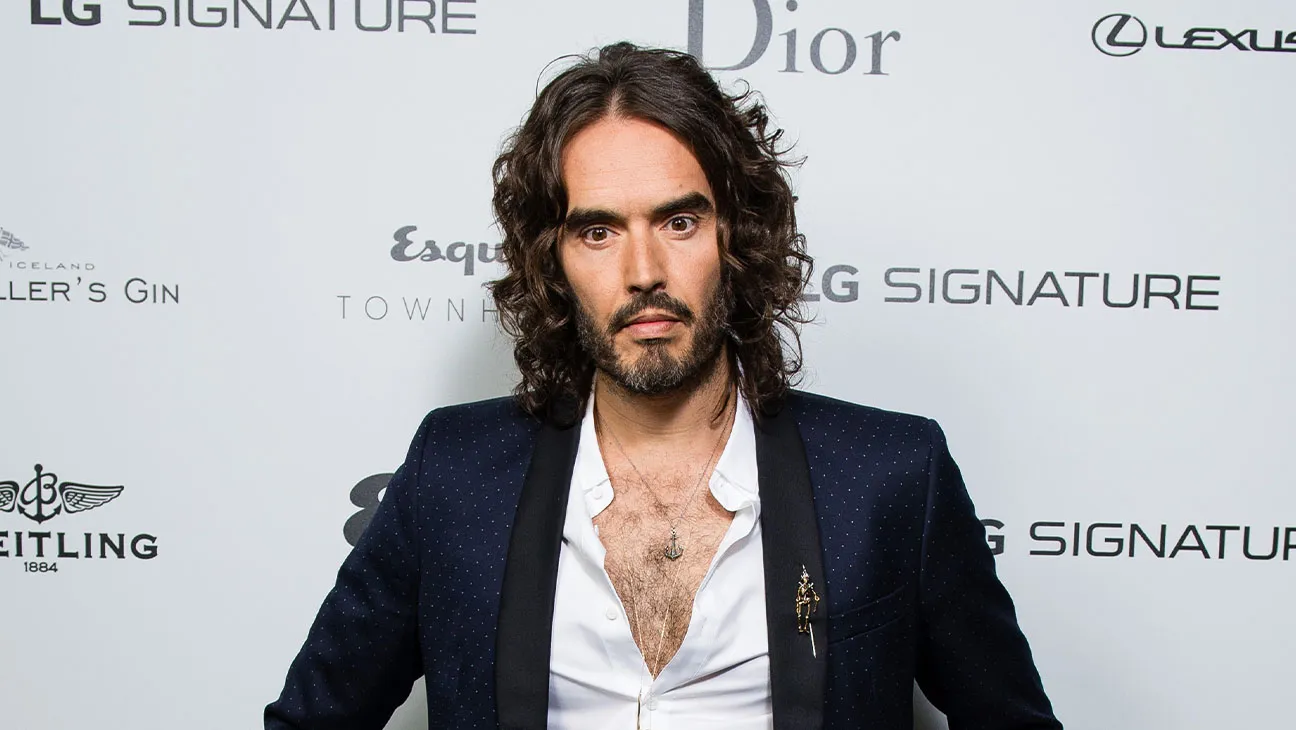 The allegations
Four women are alleging sexual assaults between 2006 and 2013
Brand denies the allegations
Other claims include controlling, abusive and predatory behaviour
Several women made the allegations against Brand as part of the investigation. Police have since encouraged anyone who believes they have been a victim of rape or sexual assault to come forward.
One woman alleges that Brand raped her against a wall in his Los Angeles home. She was treated at a rape crisis centre on the same day. The Times says it has seen medical records to support this
A second woman alleges that Brand assaulted her when he was in his early 30s and she was 16 and still at school. She alleges he referred to her as "the child" during an emotionally abusive and controlling relationship
A third woman claims that Brand sexually assaulted her while she worked with him in Los Angeles and that he threatened to take legal action if she told anyone else about her allegation
The fourth woman alleged being sexually assaulted by Brand and him being physically and emotionally abusive towards her
Brand had been contacted a week prior to the release of the expose for comment, but he failed to respond.
On Friday he took to his YouTube channel to deny "serious criminal allegations" and said all his sexual relationships had been consensual.
He said he had received letters from a TV company and newspaper, containing a "litany" of "aggressive attacks."
In the video, posted on YouTube and X, formerly known as Twitter, Brand said: "Amidst this litany of astonishing, rather baroque attacks are some very serious allegations that I absolutely refute.
"These allegations pertain to the time when I was working in the mainstream, when I was in the newspapers all the time, when I was in the movies, and as I've written about extensively in my books I was very, very promiscuous.
"Now during that time of promiscuity, the relationships I had were absolutely, always consensual."
Brand alleges he is the subject of a "coordinated attack".
Reaction to Russell Brand allegations
The Met Police – who did not refer to Brand by name – said it was "aware of media reporting of a series of allegations of sexual assault" but had not received any reports.
"If anyone believes they have been the victim of a sexual assault, no matter how long ago it happened, we would encourage them to contact police."
---
A Channel 4 spokesman told BBC News: "Channel 4 is appalled to learn of these deeply troubling allegations, including behaviour alleged to have taken place on programmes made for Channel 4 between 2004 and 2007.
"We are determined to understand the full nature of what went on. We have carried out extensive document searches and have found no evidence to suggest the alleged incidents were brought to the attention of Channel 4.
"We will continue to review this in light of any further information we receive, including the accounts of those affected individuals. We will be asking the production company who produced the programmes for Channel 4 to investigate these allegations and report their findings properly and satisfactorily to us."
---
The BBC and Channel 4 both came under fire in the Channel 4 documentary for apparent failures in dealing with Brand's behaviour.
It is alleged Brand would undress in the BBC studio whilst he worked on his show. The documentary also said Brand would make sexual remarks on air about a newsreader, which he later implied he had been told by BBC production staff to apologise for.
The Times added sources had been told the newspaper that a complaint was made to BBC management about an "alarming display of aggression and disrespect" from Brand.
A BBC spokesman said: "Russell Brand worked for a number of different organisations, of which the BBC was one. As is well known, Russell Brand left the BBC after a serious editorial breach in 2008 – as did the then-controller of Radio 2.
"The circumstances of the breach were reviewed in detail at the time. We hope that demonstrates that the BBC takes issues seriously and is prepared to act.
"Indeed, the BBC has, over successive years, evolved its approach to how it manages talent and how it deals with complaints or issues raised.
"We have clear expectations around conduct at work. These are set out in employment contracts, the BBC Values, the BBC code of conduct and the anti-bullying and harassment policy.
"We will always listen to people if they come forward with any concerns, on any issue related to any individual working at the BBC, past or present."