Pop culture's biggest moments of 2022
As 2022 comes to an end, we look back on the biggest pop culture moments that captured our attention. There were some moments of big celebrity dramas and scandals this year – let's recap.
Spitgate – Did Harry Styles spit on Chris Pine?
The Don't Worry Darling press run was perhaps the most iconic pop culture moment of the year. The messy drama spun many many headlines, memes and online theories.
From on-set feuds to a messy real-life relationship – and not to mention Harry Styles's questionable acting skills, Don't Worry Darling provided us with plenty to talk about.
Spitgate – a viral moment in the mess that is DWD, saw Harry Styles allegedly spit on Chris Pine at the Venice film festival.
After walking the carpet at the Venice Film Festival, the cast took their seats inside the theatre to watch the movie, with Chris sitting down next to Olivia.
Harry came next but, as he bowed his head to grab the seat, eagle-eyed Twitter users were convinced he spat in Chris' lap.
Harry ignored the allegations that spread like wildfire online but the story eventually got so big his team did issue a statement to confirm the rumours were not true.
It's definitely a strange video, and whilst many didn't actually believe Harry spat on Chris Pine, it would be interesting to know what actually happened – did he cough?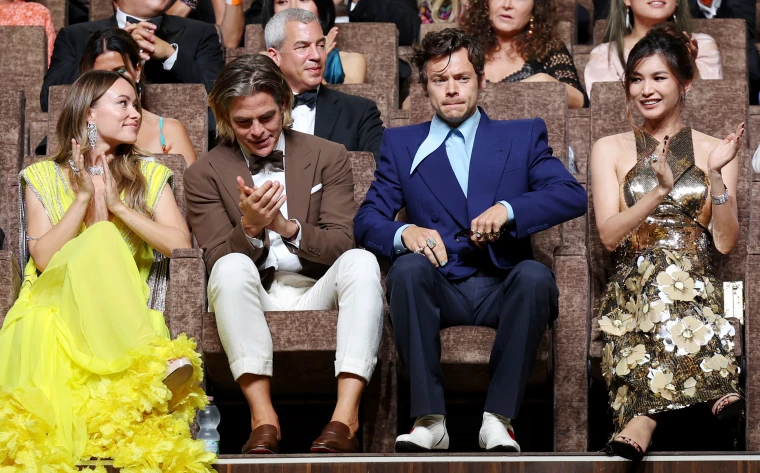 Liam Payne's strange accent
Liam Payne's strange accent during an interview with GMB was another memeable moment of the year (Liam's had a few, and former bandmate Harry Styles also got mocked for his accents in movies this year).
Liam's accent took us on a tour of the world as he discussed the famous Will Smith Oscars slap.
Some accents heard include Birmingham, Dutch, Italian, Welsh and American.
No one is sure why Liam had such a strange accent during that interview. His fans argue he's got a bit of a twang having found fame at a young age and travelled the world constantly for many years during his youth.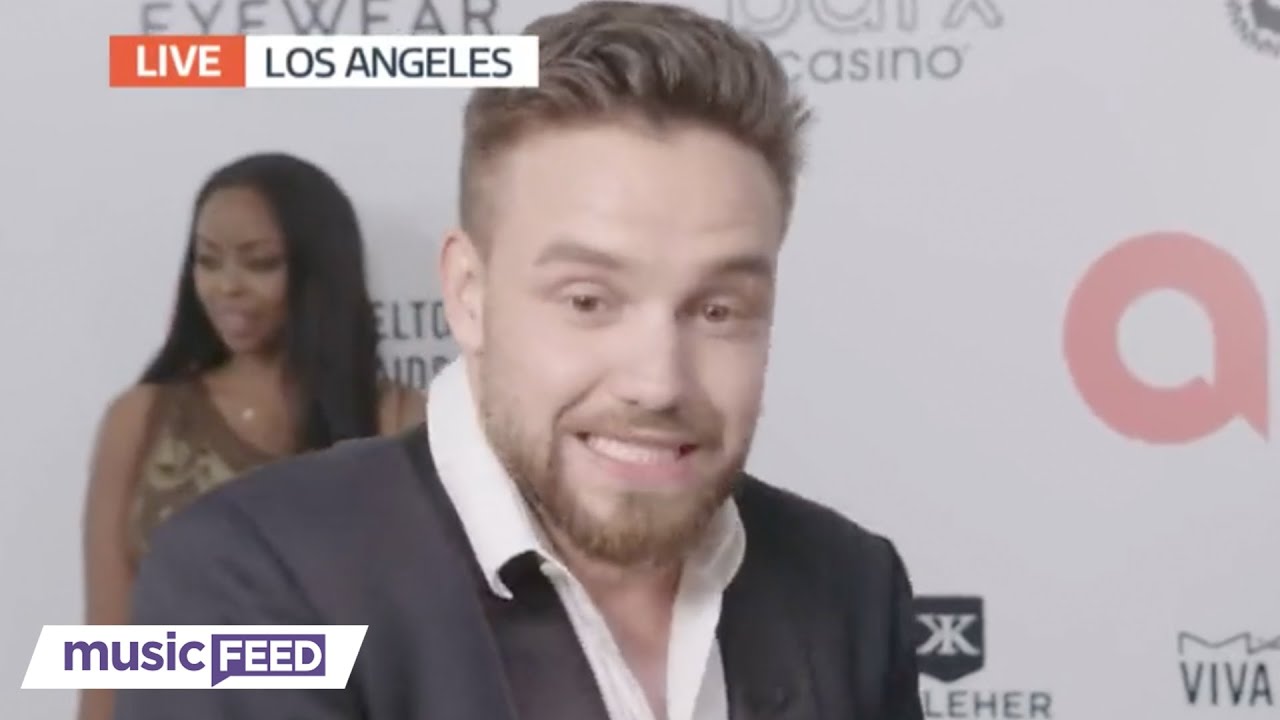 Wolf Webster? What's Kylie Jenner's son's name?
Back in February 2022 Kylie Jenner and Travis Scott welcomed their second child – a son.
Jenner initially announced her son's name as Wolf Webster. But later revealed she had chosen a new name.
She wrote on Instagram in September: ''We just really didn't feel like it was him. Just wanted to share because I keep seeing Wolf everywhere.'
But then she updated us again, saying Wolf was still her son's legal name – but still didn't reveal what name he's going by.
Speaking in the season finale of the reality show The Kardashians, Kylie teased: ''My baby's name is still Wolf, I'll let you guys know when I change it. Maybe I'll tell you guys in season 3.'
Looks like we'll have to wait to find out Wolf's new name – if he actually has one.
Did Holly and Phil jump the queue?
Another moment – that outraged the British public – was the question over whether daytime TV presenters Holly Willoughby and Phillip Schofield jumped the queue to pay respects to the Queen's coffin.
After the Queen's death in September, thousands of mourners – including celebs, lined the streets for hours and even days to pay their respects as she laid in state.
David Beckham reportedly queued for 13 hours.
But Holly and Phil seemed to skip the queue and enter through a different entrance.
After massive backlash and public outrage, This Morning bosses issued a statement to assure that the presenting duo were there in a 'professional capacity'.
But viewers of the show were not convinced, especially when the short segment filmed at Westminster Hall didn't meet expectations.
Later addressing the backlash themselves, Holly and Phil said they would 'never jump a queue.'
'None of the journalists and broadcasters there took anyone's place in the queue and no one filed past the Queen,' they insisted, adding that they 'respected the rules', even though 'it might have looked like something else.'
It's perhaps the most British scandal – a row over queuing whilst paying tributes to a royal coffin.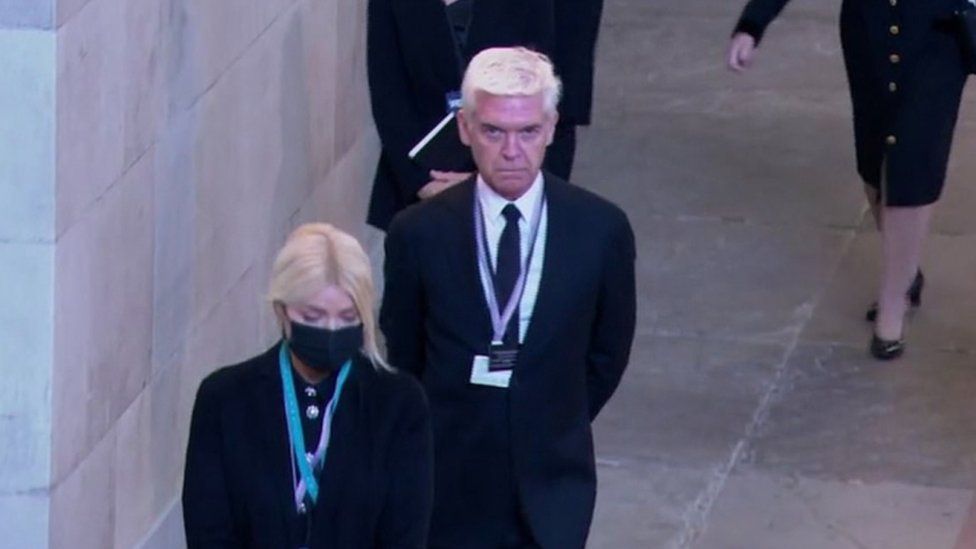 Will Smith Oscars slap
Back in March, the Oscars kicked off, and a fairly boring event was suddenly interesting when Will Smith slapped Chris Rock on stage.
Responding to a joke Chris made about Will's wife Jada, Will got up and slapped Rock in the face. He then shouted, "keep [his] wife's name out of [Rock's] fucking mouth!".
It became a highly talked about moment – and boosted ratings for an otherwise plummeting award show.
Following the backlash, Smith resigned from the Academy and was banned from attending the Oscars for ten years.
The outburst damaged Will's reputation – which was always a likeable, leading man and family film star.
Only time will tell if Will can make a comeback.