I hear Syria's first lady is on her way to making a full recovery after undergoing successful surgery for breast cancer in the military hospital in Damascus.
An official state spokesman said last month that London-born Asma al-Assad was fighting a malignant tumour with "strength, confidence and faith."
Last week I was sitting in an international conference in Istanbul, Turkey for the launch fo the Conscience Movement in which the plight of Syrian women prisoners was put centre stage.
Hundreds representing more than 50 countries, with another additional 50 other nationalities sending messages of support, were present at the launch of a follow on from the amazing Conscience Convoy of last year.
This time, instead of all women, men were present too including the grandson of South Africa's Nelson Mandela who spoke passionately about the need to release all women prisoners in Syria.
A former inmate spoke movingly about what she and others endured inside Bashar al-Assad's prisons including how cancer sufferers were being left untreated and without medication.
My immediate thoughts returned to mother-of-three, 43-year-old Asma al-Assad, and I wondered what she would make of this news.
While I hope she continues to enjoy her full and speedy recovery – no sane person would wish cancer on anyone – if ever there was a time for her to stand up and shout out for the women prisoners now is the time.
Hopes aren't too high though. After all, she is married to the 21st Century's biggest mass killer 21st Century's biggest mass killer and she plays a strong, supporting role as his wife.
However, now that she has endured the horrors of having breast cancer and all that it entails, surely she must have some compassion for fellow cancer sufferers?
She has had the best treatment on offer and continues to have superb aftercare. This is in sharp contrast to those wretched women in her husband's prisons – one only a few yards from the hospital where she was treated – who are being routinely tortured, raped and abused on an industrial scale.
I wonder if she knows that some of the 7,000 women and 400 children being held without trial or charge are cancer sufferers who are not only fighting the disease but doing so without medication, painkillers or therapy?
For God's sake Asma, if ever there was a time to show compassion and stand up to the monster you married and his brutal regime, the time is now!
…………………………………………………………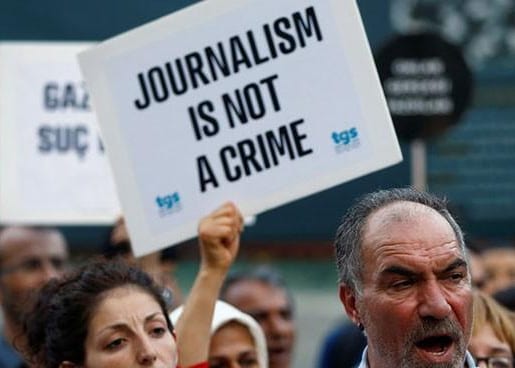 World Press Freedom – Support our free Journalism with a one-off donation – People like you make WTX possible – Thank you!
World Press Freedom Day being observed today – Support WTX News and others who work night and day to bring you the most compelling news stories like the Khashoggi murder, which we broke in the UK!
Leave a comment