Foreign volunteers to obtain Ukrainian citizenship
Ukraine has announced that foreign volunteers to obtain Ukrainian citizenship if they want to. It was confirmed by the first Deputy Interior Minister Yevhen Yenin said on March 9.
Twenty thousand foreign volunteers have joined Ukrainian forces to fight Russia since March 6 and many more have headed to Ukraine.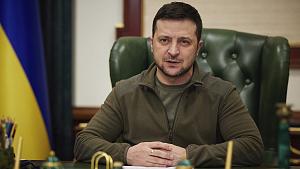 A member of the Queen's guard is among the Britons that have left the country to join the defence of Ukraine.
The 19-year-old reportedly quit his barracks and left a note for his parents before booking a one-way ticket to Eastern Europe.
……………………………………….
Zelensky speaks to British MPs but 'he has lost all hope on the West'
As the war in Ukraine continues to dominate the front pages.
The British newspapers all say something similar that Mr Zelensky, who spoke to MPs from Kyiv, echoed Winston Churchill after he insisted he and his country would never surrender.
Watch President Zlelenksy speaking to the British parliament 
However, unlike previous conversations with other global readers and parliamentarians, he did not ask for any NATO or EU assistance anymore, He has realised fact that the EU and NATO will not offer any assistance apart from rhetoric.
It was widely expected that the Ukrainian leader would again call for a no-fly zone over the country, but he didn't, instead, he addressed the British parliamentarians in the rapturous speech which was followed by a standing ovation.
In his speech to UK MPs, Mr Zelensky said: "We will not give up, and we will not lose.

Subscribe to get watch full speech👇📳https://t.co/Acd1VXCcOF#GBNews #LatestNews #newsevery #NEWS_STORY#Russia #ukraine #RussiaUkraine #NATO #Kyiv #Putin #UkraineCrisis pic.twitter.com/O0blYnfom9

— WTX News UK (@WtxNews) March 8, 2022
We shall go on to the end
Observers who watched him described his body language had changed, and now he has accepted that the Ukrainians have been left to fight the Russians alone.
This was evident in the British papers this morning, which have all focused on his likeness to Churchill – for his never give up speech despite the odds at the tail end of World War II.
Ukrainian President Volodymyr Zelenskyy addressed British MPs in what has been deemed an "important opportunity" by the House of Commons Speaker Lindsay Hoyle.
"We shall go on to the end", Zelenskyy said, evoking the famous "never surrender" speech by UK Prime Minister Winston Churchill in the same spot on 4 June 1940, as World War II raged across the continent.
Speaking by video from Ukraine to a packed House of Commons chamber, Zelensky urged Britain to increase sanctions on Russia and to recognize Russia as "a terrorist country".
…………………………………..
The British government was criticised for its failure to support the refugee crisis
The British government has been criticised for its failure to accept a more significant number of refugees from Ukraine, with only 50 visas issued to those fleeing the war and the Russian invasion by Sunday.
Priti Patel has been accused of playing on words and creating soundbites and adding clauses into the immigration policy that have made it difficult for Ukrainian refugees to come to the UK.
……………………………