Pakistan's Prime Minister Imran Khan called for talks with India Wednesday after a dramatic escalation of the confrontation between the nuclear-armed rivals.
"I once again invite India to come to the negotiating table," Khan, who has called for dialogue with New Delhi in the past, said in a televised statement.
"Better sense should prevail," he added, before alluding to the nuclear arsenal of both South Asian countries and asking: "If escalation begins from here, where will it go?"
In the Live Tv address the PM said the Pakistans response was calculated to ensure no structural or civilian casualites took place, adding "The sole purpose was to tell them [India] that if they can come here, we can go there too. All wars are miscalculated and no one knows where they lead to."
Earlier in the day, a military spokesman confirmed that the Pakistan air force had shot down two Indian warplanes after they crossed over the Kashmir border, capturing one pilot.
Major General Asif Ghafoor said Pakistani troops on the ground captured the Indian pilot. He said one of the planes crashed in Pakistan's part of Kashmir, while the other went down in the Indian territory.
He said "one Indian pilot was arrested by troops on the ground while two are in the area" on Wednesday.
With tensions high, Indians and Pakistanis have taken to social media, urging their governments to resist military conflict.
The hashtag #SayNoToWar is trending worldwide and has been used by citizens on both sides of the border, and by politicians, celebrities and human rights groups.
Although no direct communication has taken place between the two leaders, sources inside Pakstan have revealed that senior-level personnel are in talks through 'backchannels' to find a solution towards a peaceful end to this conflict, before it escalates further.
'Sit down, shake hands and resolve this': Malala sends a Twitter message to PM Imran Khan, Indian PM Modi.
#SayNoToWar pic.twitter.com/yNfRIh5jRw

— Malala (@Malala) February 27, 2019
Russia, USA and China have all expressed "serious concern" over the escalation of tensions and asked for both nations to show restraint.
Moscow called on both sides to exercise "restraint", adding that existing problems should be solved by "political and diplomatic means".
Iranian Foreign Minister Mohammad Javad Zarif spoke on Wednesday on phone with his Pakistani counterpart, Shah Mahmood Qureshi, and offered mediation between India and Pakistan, after rising tensions between the two countries.
Zarif, whose Monday's resignation was rejected by Rouhani on Wednesday, urged both countries to practice restraint, the semi-official news agency ISNA reported. ISNA said Zarif is going to speak to his Indian counterpart as well but did not specify any date.
………………………………….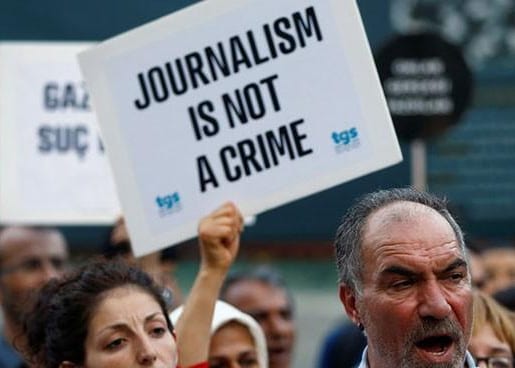 World Press Freedom – Support our free Journalism with a one-off donation – People like you make WTX possible – Thank you!
World Press Freedom Day being observed today – Support WTX News and others who work night and day to bring you the most compelling news stories like the Khashoggi murder, which we broke in the UK!
Leave a comment