Ilhan Omar, "unequivocally" apologized Monday after suggesting US support for Israel is fueled by money from a pro-Israel lobby group.
The Minnesota freshman, one of the first two Muslim women in the US Congress, has faced criticism for weeks over her positions on the Jewish state, but it boiled over late Sunday after she reacted to a Republican critic in a tweet.
"It's all about the Benjamins baby," Omar replied, referring to American $100 bills featuring the likeness of Benjamin Franklin.
When a user asked who Omar believes is paying US politicians to support Israel, the former Somali refugee tweeted a one-word response, "AIPAC!" referring to the American Israel Public Affairs Committee.
The exchanges triggered an uproar, with House Speaker Nancy Pelosi castigating Omar and demanding an "immediate" apology for using "anti-Semitic tropes" in her tweet, and several Democrats and Republicans assailing their colleague for her language.
Omar obliged, issuing a statement acknowledging that anti-Semitism is "real" and expressing gratitude to colleagues "who are educating me on the painful history of anti-Semitic tropes."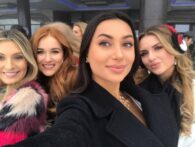 "We have to always be willing to step back and think through criticism, just as I expect people to hear me when others attack me for my identity," she said.
"This is why I unequivocally apologize."
Democrat Eliot Engel, chairman of the House Foreign Affairs Committee of which Omar is a member, called it "shocking to hear a member of Congress invoke the anti-Semitic trope of 'Jewish money.'"
Liz Cheney, a top Republican in the House of Representatives, urged Democratic leaders to remove Omar from the committee.
President Donald Trump also weighed in, telling reporters that Omar "should be ashamed of herself. I think it was a terrible statement and I don't think her apology was adequate."
Omar and fellow Muslim congressional freshman Rashida Tlaib's support for the Israeli boycott has opened a breach in the Democratic Party and threatens to create a fissure in the ironclad US-Israeli alliance.
Last month, Omar expressed regret for saying in a 2012 tweet that Israel "has hypnotized the world" while carrying out "evil."
………………………………………………………..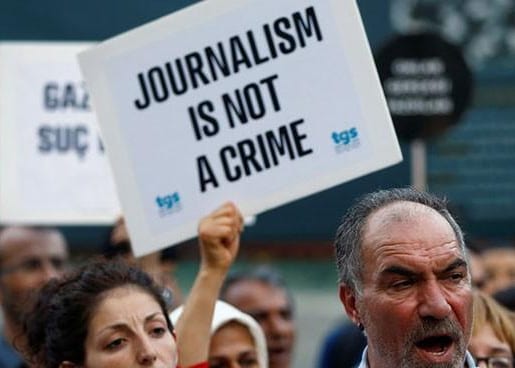 World Press Freedom – Support our free Journalism with a one-off donation – People like you make WTX possible – Thank you!
World Press Freedom Day being observed today – Support WTX News and others who work night and day to bring you the most compelling news stories like the Khashoggi murder, which we broke in the UK!
Leave a comment