Want the best from WTX News in your inbox? Sign up here.
Danish police have banned the second demonstration by an anti-Muslim Islamophobe in a neighbourhood in Copenhagen with a large population of immigrants to avoid violence and unrest.
Police on Monday cancelled a similar demonstration in suburban Copenhagen by Paludan, but counter-demonstrators then set garbage containers on fire and police had to use tear gas to disperse them.
The unrest has been spreading since Sunday to several parts of the capital after Rasmus Paludan, the founder of the anti-immigrant party Hard Line, held a demonstration.
Prime Minister Lars Lokke Rasmussen responded on Twitter. "I strongly disagree with Paludan's meaningless provocations that have no other purpose than sow disunity. Meet him with arguments – not with violence."
Police said they had arrested 23 people and some of them would be questioned by a judge later today about suspected arson and violence against police officers.
The unrest spread to other parts of the city, where dustbins and bicycles were set on fire and police responded with tear gas after missiles were thrown at them.
Danish Police are also investigating a hand grenade found in the square where Rasmus Paludan was to stage his demonstration.
Rasmus Paludan is a lawyer who leads a far-right movement in Denmark. He is particularly inciteful in his demonstrations which are of anti-Muslim nature.
In a past demonstration, he was seen inciting a mainly Muslim crowd by throwing the Qur'an in the air several times on a square in the Copenhagen neighbourhood of Noerrebro before a raging crowd.
Rasmus Paludan is a lawyer who has been linked with the Dutch Far-Right group led by Geert Wilders. Geert Wilders' Dutch Freedom Party (PVV) is known as one of Europe's most  Anti-Muslim parties.
…………………………………………………………
PLEASE FOLLOW US ON SOCIAL MEDIA AND SHARE WTX NEWS PLATFORMS, ESPECIALLY IF YOU LIKE US:
Facebook – Please like our page
Twitter  – Please follow us and Tweet us, we would love to hear from you
Instagram – Follow our pages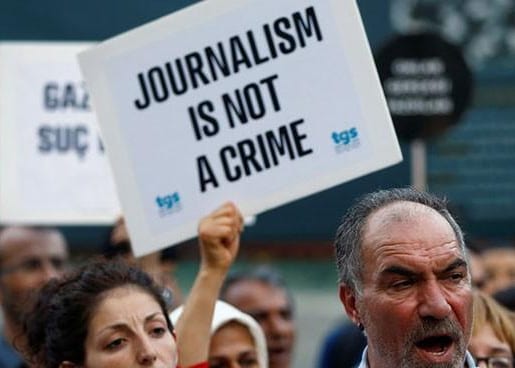 World Press Freedom – Support our free Journalism with a one-off donation – People like you make WTX possible – Thank you!
World Press Freedom Day being observed today – Support WTX News and others who work night and day to bring you the most compelling news stories like the Khashoggi murder, which we broke in the UK!
Leave a comment