BRIEF – 

ME

!

– DAILY

 NEWS BRIEFING
In today's briefing update, tens of thousands of protesters have gathered on Baghdad's Tahrir Square. In Lebanon, the PM has decided to step down after nearly two weeks of protests. And a White House adviser tells lawmakers he was so alarmed by the Trump-Ukraine call he told a White House lawyer.
PM Boris Johnson says the December general election fight will be "tough". The family of Harry Dunn is planning to sue the Trump administration for a cover-up in their teenage son's death. And finally, police are searching for two brothers believed to be connected to the Essex lorry deaths. 
ALL in today's news briefing – A daily roundup of all the news headlines that you need to know, summarised as part of WTX News Briefing.
…………………………………………………….
IRAQI PROTESTERS PACK BAGHDAD'S TAHRIR SQUARE
Aljazeera reports tens of thousands of Iraqis have marched on Baghdad's central Tahrir Square as protests calling for economic reform and removal of the political elite continued for a fifth consecutive day.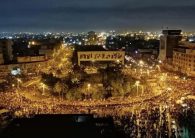 The gathering came after an overnight curfew and was the largest gathering since the eruption last week. It is the second wave of mass demonstrations this month against official corruption, mass unemployment and failing public services. 
Security forces threw tear gas at the protesters who were attempting to break through to the heavily guarded Green Zone, which houses government buildings and foreign missions.
Read the full story on Aljazeera
…………………………………………………….
LEBANON'S HARIRI STEPS DOWN AFTER NEARLY TWO WEEKS OF NATIONWIDE PROTESTS
CNN reports Lebanon's prime minister has announced that he is resigning, giving in to the demands of protesters. PM Hariri has led a national unity government for less than two years. In recent months, the country has seen rapid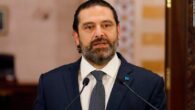 economic deterioration, ballooning debt and rising prices. 
When the government imposed a tax on Whatsapp calls in mid-October along with other austerity measures, it sparked protests that paralysed the country. And left Lebanon under lockdown since the protests began. Banks and schools have now been closed for 12 days. 
"I can't hide this from you. I have reached a dead-end," Hariri said in his resignation speech. 
Read the full story on CNN
…………………………………………………….
WHITE HOUSE ADVISER TELLS LAWMAKERS TRUMP-UKRAINE CALL RAISED NATIONAL SECURITY CONCERNS
France24 says a senior White House official has testified he was so alarmed by hearing President Trump ask Ukraine's president to investigate Democrat Joe Biden, that he reported the matter to a White House lawyer.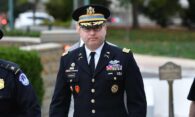 Army Lieutenant Colonel Alexander Vindman became the first current White House staff member to testify in the Democratic-led House of Representatives inquiry into whether to impeach Trump. 
For more than 10 hours, the Ukraine specialist gave a closed-door deposition. Democrats unveiled legislation calling for public hearings and a public report in the impeachment inquiry as Republicans criticised the probe has been conducted with too much secrecy.
Read the full story on France24
…………………………………………………….
BREXIT: GENERAL ELECTION FIGHT 'WILL BE TOUGH,' SAYS PM
BBC News says the PM has said he is ready to fight a "tough" general election after MPs voted for a 12 December poll. The legislation approved by MPs will begin its way through the House of Lords where it is not expected to be opposed.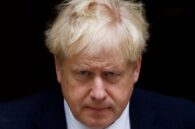 Jeremy Corbyn said the snap poll gave a "once-in-a-lifetime" opportunity to transform the country. In an article in the Daily Mirror, the Labour leader outlined his party's "ambitious and radical campaign for real change."
Boris Johnson hopes the election will give him a fresh mandate for his Brexit deal and break the current deadlock in Parliament. He told his party it was time for the country to "come together to get Brexit done."
Read the full story on BBC News
…………………………………………………….
HARRY DUNN: FAMILY TO SUE TRUMP ADMINISTRATION FOR 'COVER-UP' IN TEENAGE SON'S DEATH
The Independent says the family of Harry Dunn have said they are planning to sue the Trump administration for lawless misconduct and a cover-up.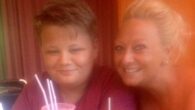 Harry Dunn's parents will also launch a civil case against Anne Sacoolas, whose lawyers admitted she was driving on the wrong side of the road before her car hit Harry's motorcycle.
A spokesman for the family said: "The family did not want any of this. They simply wanted the police and authorities on both sides of the Atlantic to do the right thing for them and ensure justice was done."
Read the full story on The Independent
…………………………………………………….
POLICE SEEK ARMAGH BROTHERS IN RELATION TO ESSEX LORRY DEATHS
The Guardian reports police have named two people they want to speak to in connection with the Essex lorry deaths.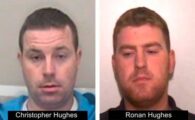 Ronan Hughes, 40 and his brother Christopher, 34, both from Armagh, Northern Ireland, are wanted on suspicion of manslaughter and human trafficking, Essex police have said. 
Det Ch Supt Stuart Hooper, who is leading the investigation, said: "Finding and speaking to the Hughes brothers is crucial to our investigation. 
"At this time we believe they are in Northern Ireland but they also have links to the Irish republic. If you know where they are or have any information about their whereabouts I need you to call my team."
Read the full story on The Guardian
Joker movie make-up and masks have been adopted by protesters worldwide
……………………………………………
FOLLOW US ON SOCIAL MEDIA AND SHARE WTX NEWS  WITH YOUR FRIENDS AND FAMILY:
Facebook – Please like our page
Twitter  – Twitter updates available in English and Arabic. Please follow us and we would love to hear from you
Instagram – Follow our pages in English and Arabic
Leave a comment