PMQs Live – Budget, BBC and immigration policy as Britain strikes today!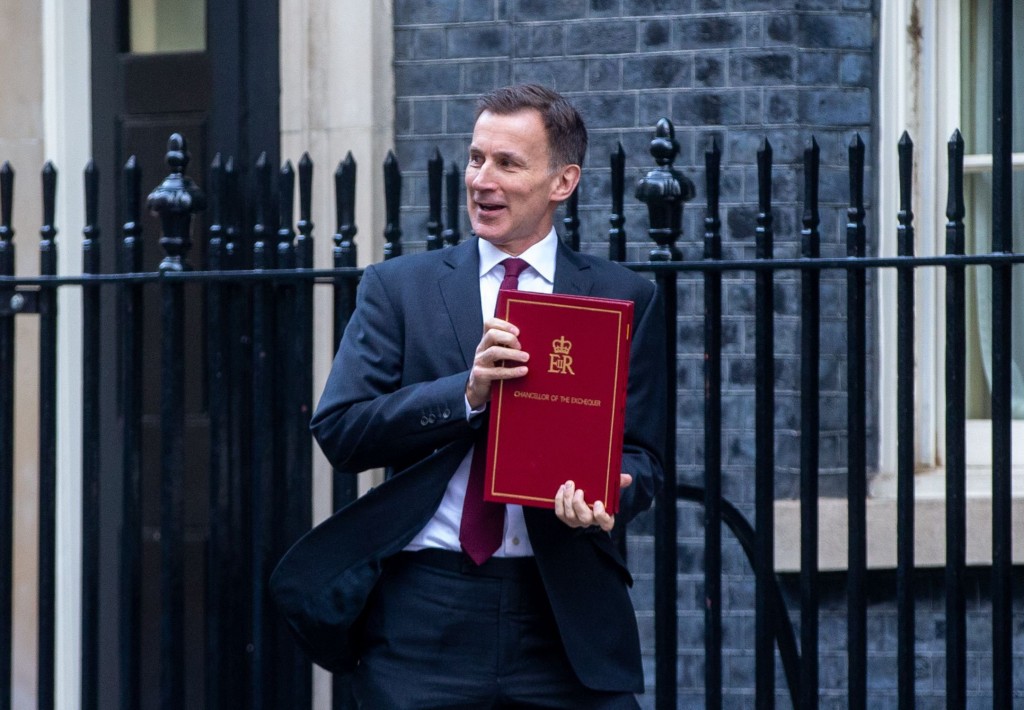 Jeremy Hunt delivers budget statement
What has been announced? Every measure in the budget
Energy Price Guarantee stays at £2,500 for next three months
Weekly 30 hours of free childcare for every child over the age of nine months. This is for families where all adults are working at least 16 hours
Pre-payment meter charges in line with comparable direct debit charges
£63m fund to keep public leisure centres and pools afloat
Charities department to get cash injection of £100m
£10m over two years to help voluntary sector with suicide prevention
From 1 August, duty on draught products in pubs 11p lower than supermarkets
Fuel duty frozen for the next 12 months
£11bn added to defence budget over five years – and nearly 2.25% of GDP by 2025. Aim to raise this to 2.5% as soon as possible
£30m to increase support and housing for veterans
12 new investment zones confirmed – "12 potential Canary Wharfs". If chosen, areas will have access to £80m of support
£200m invested in local regeneration projects across England
£161m for regeneration projects in Mayoral Combined Authorities and the Greater London Authority
£400m for new Levelling Up Partnerships in areas including Redcar and Cleveland, Blackburn, Oldham, Rochdale, Mansfield, South Tyneside, and Bassetlaw
Second round of the City Region Sustainable Transport Settlements, allocating £8.8bn over next five-year funding period
Potholes Fund boosted by £200m
In Scotland, £8.6m of targeted funding for the Edinburgh Festivals and £1.5m funding to repair the Cloddach Bridge
£20m for the Welsh government to restore the Holyhead Breakwater
In Northern Ireland, £3m to extend the Tackling Paramilitarism Programme and up to £40m to extend further and higher education participation
Mayors' financial autonomy boosted by agreeing multi-year single settlements for the West Midlands and the Greater Combined Manchester Authority at the next spending review
On business taxation, there will be a new policy of "full expensing" for next three years, with intention to make it permanent
Enhanced credit for small and medium-sized businesses that spend on R&D – a £1.8bn package of support
45% and 50% tax reliefs extended for theatres, orchestras and museums
Climate Change Agreement scheme extended for two years
£20bn allocated for development of Carbon Capture Usage and Storage. This will support up to 50,000 jobs
Subject to consultation, nuclear power to be classed as "environmentally sustainable" in green taxonomy
"Great British Nuclear" to help nuclear provide one quarter of electricity by 2050. UK is launching the first competition for Small Modular Reactors
£900m of funding to implement recommendations in independent review for an Exascale supercomputer
Research and innovation programme of £2.5bn set out in quantum strategy
Prize of £1m a year for 10 years to ground-breaking AI research – the Manchester Prize
White paper to be published on disability benefits reform. Plans will abolish the Work Capability Assessment in Great Britain and separate benefit entitlement from an individual's ability to work
Universal Support announced for England and Wales. This is a voluntary employment scheme for disabled people which will invest up to £4,000 to help get them into work
£400m plan to increase availability of mental health and expand Individual Placement and Support scheme
Pensions annual tax-free allowance upped by 50% from £40,000 to £60,000
£1m lifetime allowance abolished on pensions savings
Pilot of incentive payments of £600 for childminders who sign up to the profession, rising to £1,200 for those who join through an agency
Funding boost to nurseries providing free childcare under the hours offer by £204m from this September rising to £288m next year
Childcare costs paid upfront for parents who are moving into work or want to increase their hours. Maximum they can claim upped to £951 for one child and £1,630 for two children
The government will change minimum staff-to-child ratios from 1:4 to 1:5 for two-year-olds in England but make it "optional"
All schools in England to offer wrap-around care either side of the school day for children by September 2026.
---
Corporation tax to increase to 25%
Corporation tax for businesses is to increase from 19% to 25%.
Firms which make a profit of more than £250,000 will pay 25% tax on their profits from April.
---
---
Hunt says he will invest £200m in regeneration projects in England.
And £400m is being set aside for levelling up projects.
Another £8.8bn is being set aside for sustainable transport schemes.
Another £200m will be spent dealing with potholes.
And he announces equivalent funding for Scotland, Wales and Northern Ireland. – (THE GUARDIAN)
---
Hunt announces 12 new investment zones
Hunt cites Canary Wharf as an example of a successful regeneration project.
He says he is announced 12 investment zones, which can be new Canary Wharfs. He says there will be in: the West Midlands, Greater Manchester, the north-east, South Yorkshire, West Yorkshire, East Midlands, Teesside, and Liverpool. There will also be at least one in Scotland, Wales and Northern Ireland. – (THE GUARDIAN)
---
Hunt confirms there will be extra defence spending. It will go up by £11bn over the next five years.
And another £30m is being allocated for veterans, he says.
---
Hunt says OBR expects economy to shrink by 0.2% this year
Hunt says the OBR expects the UK will not enter a recession this year, with a contraction of just 0.2%.
And after this year, the UK economy will grow in every single year in the forecast period by 1.8% in 24, 2.5%, 2.1% and 1.9% in 27.
They also expect the unemployment rate to rise by less than one percentage point, to 4.4% with 170,000 fewer people out of work, compared to their autumn forecast. (THE GUARDIAN)
---
Hunt says growth is the focus of the budget.
Thirteeen years ago the government inherited an economy that had crashed, he says.
He says people can now earn £1,000 a month without paying a penny of tax or national insurance. Labour opposed those moves. But they have helped to lift 2m people out of absolute poverty, he says.
He says the World Bank says the UK is the best big country to do business in.
Declinists are wrong about the UK for another reason, he says.
After the US and China, the UK is the third largest tech economy, he says.
We built the largest life sciences sector in Europe, producing a Covid vaccine that saved 6 million lives and a treatment that saved a million more.

Our film and TV industry has become Europe's largest, while the creative industry is growing at twice the rate of the economy.

Our advanced manufacturing industries produce around half the world's largest civil aircraft wings.

And thanks to a clean energy miracle we have become a world leader in offshore wind.

Chancellor Jeremy Hunt
---
Hunt says today's measures lead to a slightly lower tax burden by the end of this parliament.
The government is on track to halve inflation, get debt falling, and grow the economy, he says.
---
Hunt confirms fuel duty remains frozen
Hunt confirms fuel duty will be frozen. And he mocks Labour claims they called for this first. Labour has opposed previous moves to freeze it, he says.
---
Hunt says draught relief for pubs will amount to 'Brexit pubs guarantee'
Hunt says he is giving £100m to allow charities to continue their fantastic work.
He will assign an extra £10m over the next two years to charities that address suicide.
And he will help "the great British pub". Draught relief will be made more generous. It will go up to 11p lower than the relief for supermarkets. This is only possible because of Brexit. It amounts to a "Brexit pubs guarantee", he says. He says British ale is warm, but duty is frozen. –
---
Hunt says OBR expects inflation to fall to 2.9% by end of 2023
Hunt confirms that the energy price guarantee is being extended.
And he says over 4m households on pre-payment meters will get help. Their charges will be aligned with direct debit charges. (Until now, they have had to pay more.)
He says he has listened to representations from MPs about the risk to swimming pools posted by high costs.
That provokes very loud Labour jeering – by MPs making a point about Rishi Sunak's Yorkshire heated swimming pool.
Hunt says he has a £63m fund to keep these pools afloat.
---
Hunt starts with the OBR forecasts.
The PM wants to halve inflation, he says.
The government supports the Bank of England.
The OBR expects inflation to fall from 10.7% to to 2.9% by the end of 2023, he says. – (THE GUARDIAN)
---
Hunt says the government has protected families, with measures worth £94bn this year and next. That is one of the biggest support packages in Europe.
It is worth £3,300 per household, he says.
He says the government is committed to growth, to "prosperity with a purpose".
Growth is one of the priorities for the PM. – (THE GUARDIAN)
---
Hunt tells MPs OBR now saying UK will avoid technical recession this year
Hunt start by saying the British economy "is proving the doubters wrong".
He took difficult decisions in the autumn, he says.
The IMF says the UK is on the right track. But the government remains vigilant.
He says the OBR now forecasts the UK will not enter a technical recession this year.
Jeremy Hunt is about to start his statement. (THE GUARDIAN)
---
What happened in today's PMQs?
Starmer left the Budget and Tory economic plans off the table in today's PMQs – and instead focused on the Gary Lineker row and the government's relationship with the BBC.
---
Rupa Huq (Lab) says 7 million people in the UK are functionally illiterate. Will the government address this?
Sunak says the best way to solve this problem is to ensure children get a proper education. Because of the government's reforms with phonics, the UK is moving up international tables for reading. – (THE GUARDIAN)
---
PM told by Commons speaker he has to answer questions at PMQs
Rishi Sunak was told by the Commons speaker he did have to answer the questions at PMQs, Kate Devlin writes.
He appeared to sit down after a rising following a question by London Tory MP Nickie Aiken.
But he was told by the Commons Speaker Lindsay Hoyle said: "Take it from the chair, please answer." – (THE INDEPENDENT)
---
Watch: Keir Starmer claims BBC chairman is 'mentor' to the PM
---
Daisy Cooper (Lib Dem) asks if Sunak is still committed to building 40 new hospitals.
Sunak says the government is committed to upgrading dozens of hospitals, including the 40 new ones. – (THE GUARDIAN)
---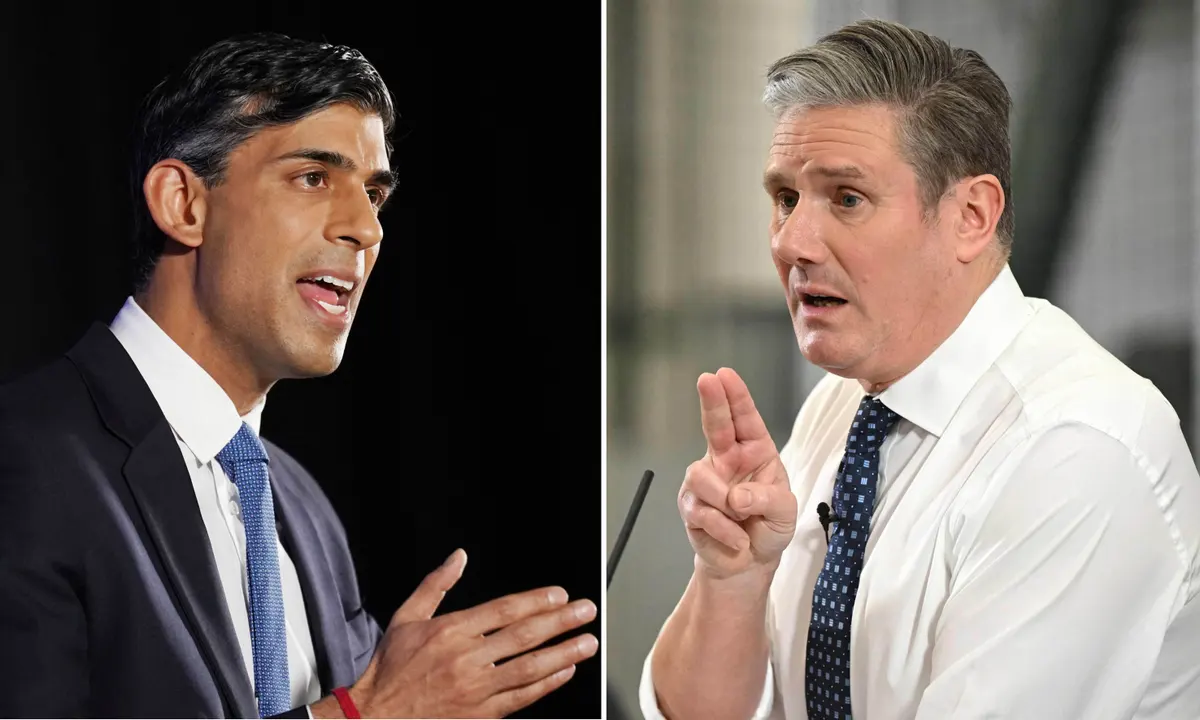 ---
SNP's Flynn: Why is PM leaving households drowning in energy bills?
SNP leader Stephen Flynn says households in Scotland woke up to freezing temperatures on Monday but also the news that the electricity grid had been upgraded to meet the power demands of the PM's new swimming pool.
Was it "whilst taking a leisurely dip that he decided to leave households drowning in energy bills", Flynn asks the PM.
Sunak responds by stating that his government has provided £1,300 to help families with energy bills over the last year, adding that the government is continuing to help people with the cost of living and he won't pre-empt what the chancellor might announce in the Budget shortly. -(BBC)
---
Starmer describes Tory MPs as "playground bullies" and "cancel culture additcts".
Sunak says he won't take lectures from Labour on cancel culture. He says Starmer is avoiding the issue. The only thing that happened this week was that Labour did not vote for the illegal migration bill. He has been delivering for Britain, he says. (THE GUARDIAN)
---
Starmer says Sharp is not ordinary Tory donor. He has been called Sunak's mentor. And he organised a £800,000 credit line for Boris Johnson. Is his position still tenable?
Sunak says this appointment is being reviewed. He will await the outcome of that
Starmer asks if the PM has had assurances that no one with links to the Tory party was involved in the decision to cancel Match of the Day.
Sunak says it is right the BBC takes its obligations to impartiality seriously. That applies to the civil service too, he says.
He is referring to Sue Gray. – (THE GUARDIAN)
---
Starmer says the PM doesn't understand you can disagree with what someone says, but defend their right to say it.
The Labour leader asks if the government realises they've made people's concerns questions about BBC impartiality worse, by putting Richard Sharp, a Tory donor, in place as chairman despite his lack of broadcasting experience? – (BBC)
---
Starmer says Tory MPs don't understand you can disagree with what someone says but defend their right to say it. The government put a Tory donor with no broadcasting experience in charge of the BBC.
Sunak says Richard Sharp was appointed as BBC chair before he was PM. There was a rigorous process, and the select committee backed it too. That process is being reviewed by the office of the commissioner for public appointments. – (THE GUARDIAN)
---
Starmer says the sight of Tory MP "howling with rage" should have been laughable. Why won't he stand up to his "snowflake MP".
Sunak says this is the "usual opportunism" from Starmer. Shadow ministers criticised Gary Lineker's language too, he says. – (THE GUARDIAN)
---
BBC Gary Lineker row
Keir Starmer says last year the PM said he wanted to protect free speech and end no-platforming. So how concerned was he by Tory MP trying to cancel a broadcaster?
Sunak says that is a matter for the BBC. – (THE GUARDIAN)
---
Jess Phillips (Lab) says she has worked with women brought to the UK as sex slaves. Last week the PM said people coming to the UK would be denied access to modern slavery protection. How will Phillips be able to help the next woman she meets from being repeatedly raped.
Rishi Sunak says a minority of people in the modern slavery system are from the UK. That was not the intention when the system was set up, he says. – (THE GUARDIAN)
---
Follow along with this PMQs session – Live TEXT updates or WATCH LIVE.