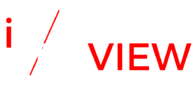 At Sunday's Oscars ceremony Will Smith slapped Chris Rock on stage after the comedian made a joke about Will Smith's wife Jada Pinkett Smith. 
"Jada, can't wait for GI Jane 2," Rock said, in an apparent reference to her shaved hairdo – a result of the hair loss condition alopecia.
Smith walked on stage and struck Rock before returning to his seat and shouting: "Keep my wife's name out of your [expletive] mouth."
He later apologised. 
Smith was allowed to remain at the Oscars – though the Academy has since confirmed he was asked to leave but Smith refused. Less than 20 minutes after slapping Chris Rock, Smith was given a standing ovation as he collected his Oscar for Best Actor for his role in the film King Richard. 
The slap has become a defining moment in Oscars history and perhaps even overshadowed Smith's win – almost a week on from the incident, it's still being dissected and picked apart – with people picking their side. 
In this week's In Review, we're looking at the incident, the wild theories of what was behind it, what it means for the Oscars and what punishment would be appropriate for Will Smith.
"I was literally shaking in fear. That's why I cut my hair, and why I continue to cut it." Pinkett Smith said after handfuls of hair fell out during the shower.
The Oscars got its ratings
The Oscars, like most award shows, have been a sinking ship for years and the Academy was desperate to get people to watch Oscars 2022. They tried all kinds of things to boost ratings – big Hollywood stars, an array of varied live performances, charming hosts, a new category and cutting the craft prizes down to edited highlights. 
But after all the attempts, one thing would bring the world's attention back to the Oscars – a comedian's poor joke and an A-list actor's furious over-reaction to it. 
Prior to the event, it was widely expected that Will Smith would win the Oscar – his first-ever despite three decades within the industry. But it wasn't expected that a seemingly out-of-character violent outburst from the actor would go on to define the night – his win and overshadow the entire event.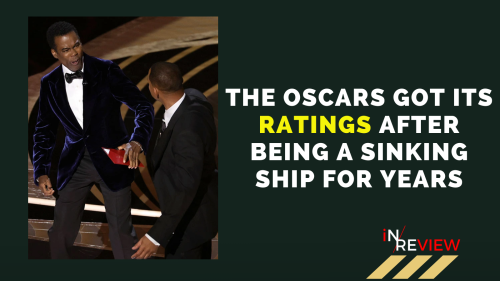 Wild theories debunked 
One popular theory is that the entire incident was a set-up due to the declining viewership. Ticket prices for Chris Rock's tour shows soared after the slap and the footage paints a confusing picture – there's footage of Will laughing at the joke and further footage that appears to show Jada laughing at Chris Rock's reaction to the incident. 
It's unlikely it's a setup, it would be a huge risk for Will Smith's long and respected career to physically assault someone on TV in an attempt to boost ratings. 
Two debunked theories over the incident include Chris Rock wearing a 'cheek pad' (which proved to be a poorly photoshopped image) and Will Smith 's 'fake hand' in which it was claimed he used his left hand to hit his chest to generate the sound of the slap, while others wrongly said he used his left hand to hit Rock.
Many have called out these two conspiracy theories, expressing derision over the suggestion that Smith was willing to sacrifice what was arguably the most important night of his career.
Rock's history of mockery and hair commentary
The incident has led to archive footage and old interviews to be dug up in hopes of packing out this story and trying to understand the history of the three involved. Salon dug into the full context of Rock's history of mocking Pinkett Smith, her condition of alopecia and possibly even Rock's own issues.
At the 2016 Oscars, Chris Rock took a jab at Jada Pinkett Smith when he was hosting the show. He said: "Jada boycotting the Oscars is like me boycotting Rihanna's panties. I wasn't invited."
 It was during the #OscarsSoWhite ceremony when Jada and WIll boycotted the award show reportedly over Will's lack of a nomination.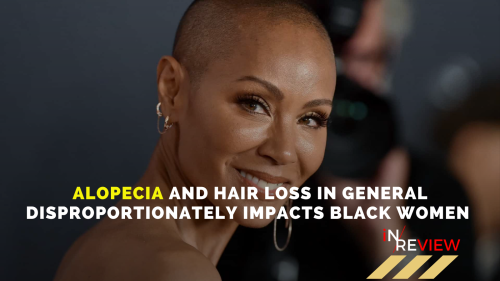 Rock also has a history of talking about Black women's hair. He produced and starred in a documentary called "Good Hair" where he interviewed celebrities about the importance of hair in Black culture.  His daughter was the inspiration behind the documentary after she asked her dad "Daddy, how come I don't have good hair?". He said it was a watershed moment in his understanding of the stigma of Black women and girls' hair. But reviews of the documentary were mixed. The Root said: "While Rock's foray into the tangled web of Black women and their hair, is indeed very, very funny, very, very outrageous, and at times very, very revealing, there are two things that he does not bring to the conversation: Context and compassion."
The documentary was inspired, as he said, by his young daughter's question: "Daddy, how come I don't have good hair?" He said it was a watershed moment for him in understanding the stigma of Black women and girls' hair, though reviews of the documentary were mixed, including a review by The Root that states: "While Rock's foray into the tangled web of Black women and their hair, is indeed very, very funny, very, very outrageous, and at times very, very revealing, there are two things that he does not bring to the conversation: Context and compassion."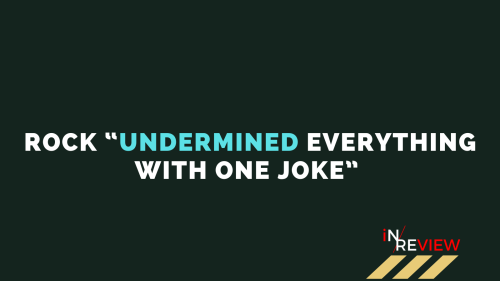 The Independent wrote a piece after Oscars 2022 saying that Rock "undermined everything with one joke." 
"To minimize the work Jada had done to bring attention to alopecia — and to minimize the work he himself had done supposedly in pursuit of de-stigmatizing hair issues for Black women — was a horrible misstep for Rock," Victoria Gagliardo-Silver wrote.
"Public Black anger is powerful; it sells newspapers, books, and whatever else is for sale, including America's attention."
'sickening' - Comedians react
The Slap was unnecessary and wrong and should not have happened. For a couple who have been famous for 30 odd years and have been subjected to ridicule in recent years since Jada's Red Table Talk tv series, the Smiths' response to the joke is a little confusing.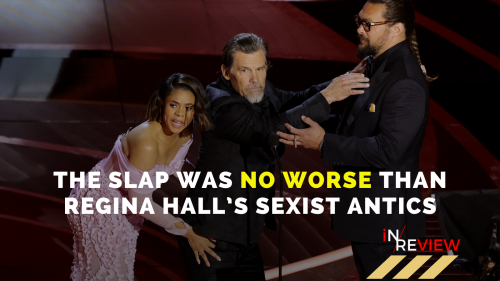 But Hollywood's reaction has been fairly extreme. Unsurprisingly, most comedians have sided with Chris Rock, citing fears that anyone will think they can behave like Will Smith if they take offence to their jokes. Comedians have long been defending their right to tell their jokes, and Will's behaviour is the worst possible incident a comedian can face on stage. 
"He could have killed him," Judd Apatow tweeted and deleted – a highly unlikely outcome from an open palm slap. 
There have been calls for him to be stripped of his Oscar – despite no one in Oscars history ever having their award taken away – including disgraced producer Harvey Weinstein. 
People have been calling for Smith to be arrested – including actor Jim Carrey who added he would've sued Will Smith if he was Chris Rock.  There have been plenty of comedians calling for Chris Rock to sue Will Smith. 
Wanda Sykes has called the whole incident 'sickening', Amy Schumer is reportedly 'triggered and traumatised' and late night hosts roasted Smith following the incident. 
But Smith certainly has people on his side as well. In an opinion piece for the New York Post, critics questioned how Will Smith's slap was any worse than Regina Hall's sexist and uncomfortable antics.
Comedians want to be rooted in freedom of speech and a good time. I get it. But at what cost and who is paying for it?
Comedy is comedy. And free speech is a real thing. But like Wendy Rene sang, "After laughter comes tears." There is a way in which jokes can be wielded as weaponry, a slap across the face, and we all seem to wrestle with when we'll acknowledge the sting.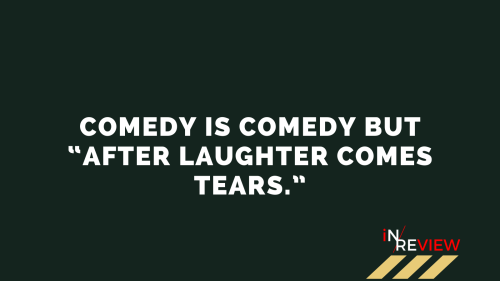 White outrage rooted in 'anti-blackness'
In an article for the Guardian, Tayo Bero writes that "white outrage about Will Smith's slap is rooted in anti-Blackness. It's inequality in plain sight". The article notes that most agree the slap shouldn't have happened "but there's something that feels precious at best, and downright racist at worst, about white people's reaction to the now-infamous smack." 
From Judd Apatow claiming the slap "could have killed" Rock claiming it was "pure out of control rage and violence", later confirming he wasn't even watching the show when he tweeted his thoughts, to Howard Stern comparing Will Smith to Donald Trump, and white women on Twitter claiming the slap proved he was beating his wife. "It would seem that there's a layer of hyper-violence that's being projected on to Smith simply because he is a Black man who was defending his Black wife."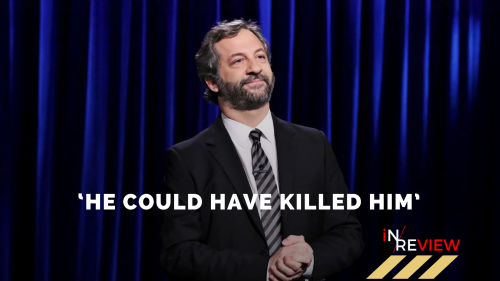 The article claims that the backlash facing Smith is rooted in both anti-blackness and politics. 
"Mr. Smith's actions at the 94th Oscars were a deeply shocking, traumatic event to witness in-person and on television"
Will Smith is being held to much stricter standards than white men who have behaved poorly in those settings. 
In 1973, John Wayne was restrained by security guards when he tried to rush the stage and attack the Native American actor Sacheen Littefeather – who was accepting the award for best actor on behalf of Marlon Brando, who was boycotting the awards of Hollywood's depictions of Native Americans. 
Roman Polanski was given an award in absentia after he pleaded guilty to a charge of unlawful sex with a minor, Harvey Weinstein, Jared Leto and Casey Afflect are a few with predatory men who still have their Oscars. 
And yet, Smith could become the first to have his historic win revoked. According to THR, The Academy is not expected to take back Smith's Best Actor Oscar but is considering some type of sanction, including a potential suspension of his Academy membership. Members are split on whether to revoke the Oscar, while others support the suspension only.
It's also worth noting that Smith's upcoming projects – Antoine Fuqua-directed slave revolt drama Emancipation and the Nicky Barnes biopic, The Council – could be affected.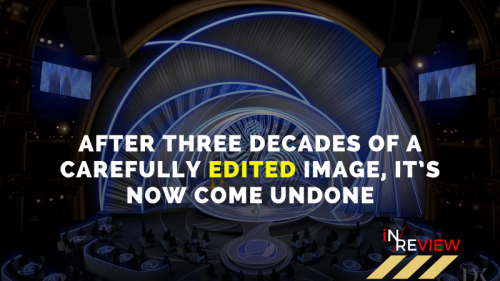 Studios and filmmakers on his upcoming projects may have some concerns at this juncture, as it's hard enough to make a movie without worrying about damage control of the lead actor.
The fallout for Smith over the slap incident won't be fully understood until the Academy has finished its formal review and decided on punishment. It may be easier to get an understanding of the long term effects on Smith's career when the Academy's punishment is fully understood. 
But one thing is clear. After three decades of a carefully edited image, it's now come undone. And it's perhaps surprising that this – of all things – is what caused it. The Smith family are no strangers to being the butt of the joke, especially in the last few years since Pinkett Smith has had her Red Table Talk show -where she shares personal stories that have been widely, and unfairly, scrutinised and mocked. 
"If you've seen one Academy Awards, you've seen them all, and the couple, both of whom have been famous for decades, and who have attended several Oscars before, surely knew what to expect at such a hypermediated event. Before this ceremony, hadn't they laughed at jokes aimed at other celebrities, including those about people's appearances?," writes Niela Orr for Buzzfeed.
In time it may become clearer what happened and why and how to move forward. "What's the connection between Smith's laughter, Pinkett Smith's eye roll, and Smith's subsequent march to the stage? What didn't we see?".
When in the sequence of events that quickly unfolded, did Smith's extraordinary control transform into a display of personal chaos? What information is in the cut? 
Fact-checking & Additional resources:
Will Smith net worth
Will Smith has a net worth of $350 million. He is one of the highest-paid actors of the last twenty years.
Chris Rock net worth
Chris Rock is an American comedian, actor, writer, producer and director who has a net worth of $60 million. His net worth could be much higher but he lost tens of millions of dollars (reportedly as much as $40 million) in a divorce settlement with his wife of 20 years, Malaak Compton. They divorced in 2016 after 20 years of marriage.
Has anyone been stripped of an Oscar?
No actor has ever been stripped of their Oscar before, but several stars have had their Academy membership revoked. In his tearful acceptance speech, Smith had apologised to the Academy and his fellow nominees, saying: "I hope the Academy invites me back." It remains to be seen whether Smith will be allowed back