Notting Hill Carnival 2023 joyful and chaotic – how the newspapers reacted 
Criticism of the Notting Hill Carnival, with a focus on crime and disorder at the annual gathering in west London, is nothing new. But this year it has been particularly sharp. There were 308 arrests. A youth was photographed brandishing a machete. Eight stabbings took place – that was the highest since 2016 when 15 were recorded.
This year's Notting Hill Carnival – the same year that marks the 75th year since the first Windrush arrivals – has sparked many headlines. There were 8 stabbings that sparked some wild headlines for the right-wing papers and some Tory MPs, but for most, it was another joyful celebration through West London. 
The annual celebration of Caribbean culture and history in Britain – the second largest street party, after Rio Carnival, was a beautiful display of feathers and pride.
As happens every year, the headlines for some papers were dominated by the instances of crime from the carnival. 
Tory London mayoral candidate Susan Hall called Carnival "dangerous" despite the fact that the crime rates at Carnival tend to be lower per person than many other, whiter UK festivals.
Despite all the noisy headlines around Carnival, the crowd marched on with flags and feather boas, and a wonderful representation of the diversity of London.
A Celebration of Black London
In a piece for ConservativeHome, writer Harry Phibbs suggests whilst safety could and should be improved, the backlash aimed at Notting Hill Carnival highlights 'emotion trumping reason.' And for a Carnival that attracts over 2 million people, the reaction to the crimes committed over the weekend has been disproportionate. "Frankly, for there to have been only eight stabbings at this year's Carnival is remarkably low."
"Conservatives must avoid being a bunch of sour prigs. They should celebrate freedom and the bewildering array of opportunities life has to offer. Boris Johnson managed to embody that spirit which was key to his popularity. We should not restrict life to regimented, egalitarian conformity. That is the drab approach best suited to the socialist killjoys. Conservatives should not go down that path."
Labour MP Dawn Butler writes for The Metro that "Society takes from Black culture, but often doesn't want Black people along with it". She notes that the number of arrests was 'broadly consistent' with police expectations and Met Police boss Mark Rowley said this year's crimes were due to a 'small number of very dangerous people' and that most people had a 'fantastic' time.  She asks why is it that Notting Hill Carnival is given such a bad reputation by some and often unfairly criticised by people in positions of power, like Susan Hall. 
"'The atmosphere is one of beauty': revellers celebrate Notting Hill carnival," is a headline in the Guardian that speaks to people out celebrating their heritage and sharing their experiences.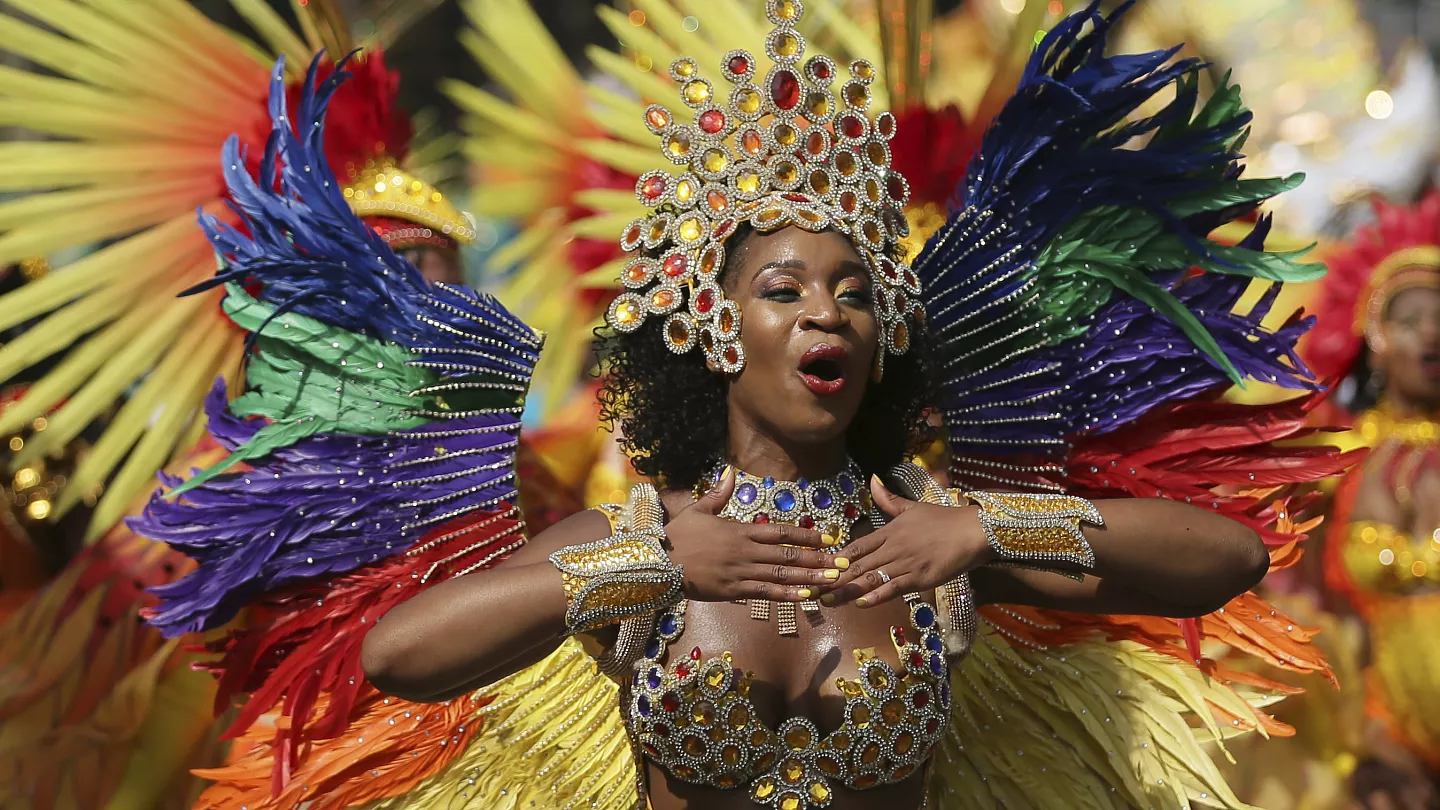 Notting Hill Carnival should be banned
"The harsh reality of the matter is that the Notting Hill Carnival should be disbanded entirely. Or it should be marketed for what it truly is: a criminal free-for-all that law-abiding citizens should be protected from."
One article says "Whatever vibrant diversity the festival brings to the capital, it's unquestionably one the locals prefer to avoid." The article discusses how Carnival travels through one of London's most affluent streets. It goes on to describe it as a "carnival of crime" and says "Well, far from a colourful festival of culture, a brief exploration of social media might lead you to the conclusion that the Notting Hill Carnival is more a celebration of degeneracy. Businesses and residents try to spare themselves the disorder, violence, wanton urination, and defecation in front gardens, licentious sexual displays, criminal damage, and general debauchery which appears par for the course.  " 
The Times says "Businesses and police left counting the cost" saying Europe's biggest street party was marred by the highest number of stabbings in seven years.
The inflammatory language used by the tabloids – such as the Daily Mail – paints a widely disorderly event, describing "knife thugs armed with machetes" whilst the Telegraph reports that it's "not racist to criticise the violence of Notting Hill Carnival."