BRIEF – 

ME

!

– UK

 NEWS BRIEFING
In today's briefing update, There will be a snap election in October if MPs block a no-deal Brexit.
The man behind 'Punish a Muslim Day' admits to 11 years of letter hoaxes. 
A teaching assistant has been jailed for two years. She was found guilty of sexual grooming.
 All in today's UK news briefing – A daily roundup of all the news headlines that you need to know, summarised as part of WTX News Briefing.
…………………………………………………….
BREXIT: 'ELECTION IN OCTOBER' IF MPS BLOCK NO-DEAL
BBC News reports the government is expected to hold a general election on 14 October if they are defeated by MPs
opposing a no-deal Brexit on Tuesday. PM Johnson says he does not want an election, but progress with the EU would be "impossible" if they won. Tory rebels are joining forces with Labour to bring a bill that will stop the UK leaving the EU on 31 October without an agreement. Meaning, the PM will be forced to request a delay until 31 January 2020. A motion for an election will be put forward if MPs take the first steps to block a no-deal. The PM is confident he would win the majority for the motion to be passed. Adding, with MPs' backing he would be able to achieve changes to the UK's current Brexit deal. 
Read the full story on BBC News
…………………………………………………….
WHITE SUPREMACISTS BEHIND 'PUNISH A MUSLIM DAY' ADMITS TO 11 YEARS OF LETTER HOAXES
The Independent reports white supremacist, David Parnham had sent hoax letters targetting mosques, politicians and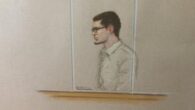 the Queen for more than a decade. Parnham, 36 was behind the "Punish a Muslim Day" campaign. He now faces prison after admitting offences including soliciting murder, encouraging crime, bomb and noxious substance hoaxes and sending letters with intent to cause distress. He had sent letters to mosques and Islamic centres which said: "You are going to be slaughtered very soon," and signing off as "Muslim slayer." Previously, he had sent a hoax letter containing white powder to then-PM David Cameron saying "Allah is great." In court on Monday, a psychiatrist said Parham did not regret what he had done. And he did not consider it "particularly serious." Adding: "He told me if he went to prison it would be one or two years."
Read the full story on The Independent 
…………………………………………………….
PERV CAGED: MARRIED TEACHING ASSISTANT, 43 WHO GROOMED BOY IS JAILED FOR TWO YEARS
The Sun says Lydia Beattie-Milligan, 43 has been jailed for two years. The teaching assistant dubbed "Mrs Robinson"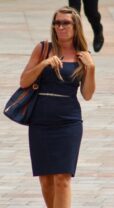 groomed a vulnerable 15-year-old boy and booked a hotel room in which the two could meet. However, the mum-of-two denies the charges against her and says she has "100 per cent no interest in children in a sexual way." Despite her statements, a Liverpool jury took just one hour to convict her of arranging to meet a child following sexual grooming. The Judge said: "I am perfectly satisfied that you were intending to engage in penetrative sexual activity with him."
Read the full story on The Sun
UK News Briefing: Tory's warned not to rebel – Gove slaps down Barnier's Irish backstop vow & Double stabbings in Basingstoke 
…………………………………………………….
FOLLOW US ON SOCIAL MEDIA AND SHARE WTX NEWS WITH YOUR FRIENDS AND FAMILY:
Facebook – Please like our page
Twitter – Twitter updates available in English and Arabic. Please follow us and we would love to hear from you
Instagram – Follow our pages in English and Arabic
Leave a comment