Brief.
Me -
December 1, 2021 3:14 am
Boris Johnson to visit Scotland despite Nicola Sturgeon warning
BBC News says Boris Johnson is due to visit Scotland on Thursday despite the country's first minister questioning whether the trip is necessary.
The PM is expected to emphasise the strength of the UK working together in the fight against Covid-19.
He is also likely to thank the staff involved in responding to the pandemic.
Scotland's First Minister Nicola Sturgeon has questioned whether his trip is "essential". Asked at her daily coronavirus briefing on Wednesday how she felt about the expected visit while strict travel restrictions were in place, Ms Sturgeon replied she was "not ecstatic" about it.
………………..
Covid cases in England 'must fall faster to ease NHS pressure'
The Guardian says cases of coronavirus have started to decline in England but must fall faster to relieve pressure on the NHS, scientists behind a Covid infection survey have warned.
Researchers at Imperial College London analysed more than 160,000 swabs taken between 6 and 22 January and found that while cases fell nationally in the past week the rate was not dropping swiftly enough to reduce strain on the health service
………………..
EU seeks access to AstraZeneca's Covid-19 vaccines produced at UK plants
France24 says the EU is pushing AstraZeneca to supply the bloc with more doses of its vaccine from plants in Europe and Britain after the company announced delivery delays, adding to frustrations over the EU's inoculation programme.
The EU is making more comprehensive checks on vaccines before approval, which means a slower rollout of shots compared with some other regions, especially former EU member Britain.
………………..
'Military grenades' injure 9 soldiers during clashes with anti-lockdown protesters in Lebanon's Tripoli
RT News says at least nine Lebanese soldiers have been injured in Tripoli, one critically, by a grenade attack, in a third consecutive night of clashes during protests against ongoing Covid restrictions and the country's economic crisis.
Lebanon's Internal Security Forces said in a statement that "the grenades that were fired at the officers were military grenades" and were not Molotov cocktails. The incident occurred as protesters attempted to force their way into the building housing the Governorate of North Lebanon.
………………..
Dubai updates entry requirements as UAE COVID-19 cases surge
Arab News says Dubai has said pre-flight PCR tests will be required from all inbound visitors regardless of country of departure as of Jan. 31, state news agency WAM reported.
The committee has also decreased the test's validity period to 72 hours from the 96 hours, the report added.
Some visitors will also be required to do another PCR test upon arrival, dependent on their country of departure.
………………..
Indian farmers call off parliament march after deadly violence
Aljazeera says Indian farmers have called off a march to parliament on February 1, following violent clashes with police a day earlier that left one person dead and hundreds injured.
Tens of thousands of farmers have been camped on the outskirts of New Delhi for two months to demand the withdrawal of three farm laws passed last year, which they say benefit big private buyers at the expense of growers.
On Tuesday, a protest parade of tractors around the fringes of the capital to coincide with Republic Day celebrations turned into chaos when some farmers diverged from agreed routes and broke through barricades.
………………..
US issues heightened terrorism threat alert from domestic extremists
TRT World says the US has faced a heightened threat of domestic terrorism from people disgruntled with the outcome of the November presidential election, the Department of Homeland Security has said.
The advisory on Wednesday follows the storming of the US Capitol on January 6 by supporters of Donald Trump in which five people were killed, and the inauguration of Joe Biden as president last week amid heightened security in locked-down Washington.
………………..
US Indicts Oath Keeper Members Over Plot to Storm Capitol
VOA says the US has secured an indictment against three members of the far-right Oath Keepers militia, accusing them of conspiring to storm the U.S. Capitol in a bid to stop Congress from certifying President Joe Biden's electoral victory. 
The indictment alleges that Jessica Marie Watkins, 38, Donovan Ray Crowl, 50, both of Campaign County, Ohio, and Thomas Caldwell, 65, of Clarke County, Virginia, conspired as far back as November to obstruct Congress, a charge that can carry a maximum prison sentence of 20 years. 
UK WEATHER FORECAST
SUNRISE 07:47
SUNSET 16:45
TODAY
Tomorrow, N Ireland and the southern half of Britain will be dry albeit cloudy. Further heavy rain will push-in in the evening. Rain, sleet and hill snow will linger in the north for much of the day.
Global Covid-19 figures
Coronavirus Cases:

101,457,202



Deaths:

2,184,619
UK
Europe
United States
Middle East
Asia
World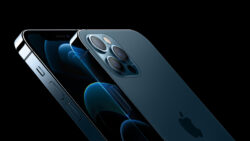 Staycations: Bookings 'coming in thick and fast' – BBC Business
UK carmakers braced for more job losses after worst year since 1984  – FT News
Record iPhone sales for Apple as quarterly revenues rise to $111bn – Sky Business 
U.S. economy likely logged its weakest performance in 74 years in 2020 – Reuters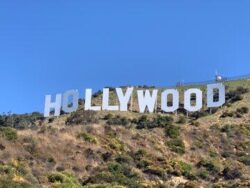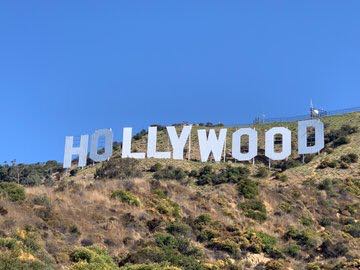 Hollywood suffers 80 percent revenue drop due to pandemic – Read on 
Naomi Campbell's Kenya tourism role causes row – Read on
Bruce Willis breaks silence after being asked to leave shop for not wearing face mask – Read on
Kim Kardashian smiles for the camera after posing without her wedding ring – Read on
what happened at the capitol? 
On January 6, 2021, a mob of rioters supporting United States President Donald Trump's attempt to overturn his defeat in the 2020 presidential election stormed the U.S. Capitol, breaching security and occupying parts of the building for several hours.
After attending a rally organized by Trump, thousands of his supporters marched down Pennsylvania Avenue before many stormed the United States Capitol in an effort to disrupt the electoral college vote count during a joint session of Congress and prevent the formalization of President-elect Joe Biden's election victory.
After breaching police perimeters, they occupied, vandalized, and ransacked parts of the building for several hours. The insurrection led to the evacuation and lockdown of the Capitol building and five deaths. – Read on
what does brexit mean?
Brexit was the withdrawal of the United Kingdom (UK) from the European Union (EU) and the European Atomic Energy Community (EAEC or Euratom) at the end of 31 January 2020 CET.
To date, the UK is the first and only country formally to leave the EU, after 47 years of membership within the bloc, after having first joined its predecessor, the European Communities (EC), on 1 January 1973.
It continued to participate in the European Union Customs Union and European Single Market during a transition period that ended on 31 December 2020 at 23:00 GMT. – Read on
Finding something interesting ?
Made with Love by 💓 the WTX News Team!​