New Zealand cyclone leaves thousands without power
Cyclone Gabrielle has lashed the north of New Zealand leaving some 46,000 homes without power.
Officials have issued weather warnings for heavy rains and winds, and some areas have declared a state of emergency.
The new storm comes just weeks after Auckland and surrounding areas were hit by record rainfall that sparked floods and killed four people.
"Extreme weather event has come on the back of extreme weather event," said New Zealand Prime Minister Chris Hipkins, who announced a
NZ$11.5m (£6m; US$7.3m) aid package.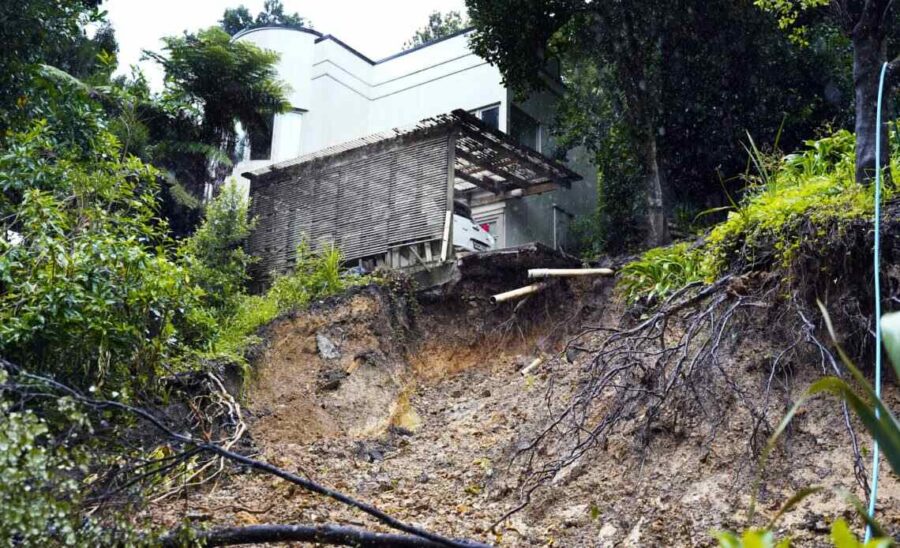 "Things are likely to get worse before they get better."
New Zealand could call national state of emergency
New Zealand is considering declaring a national state of emergency for only the third time in the country's history, according to the emergency management minister Kieran McAnulty.
So far, a state of emergency has been declared in five northern regions including the major city of Auckland. The declaration gives local authorities greater power to respond to dangerous situations and allows them to restrict travel and provide aid. 
Monday is set to be a "critical day" due to the "highly dangerous" combination of high winds and heavy rains, Mr McAnulty added.
It could take days for the power grid to be restored due to the bad weather making it unsafe to work on the network.
Weather officials have downgraded Cyclone Gabrielle's intensity but on a Monday update, Metaservice said it will still bring "significant heavy rain and potentially damaging winds".
The cyclone has not yet made landfall, but it has already caused plenty of damage, toppling trees and damaging roads and power lines.
Many schools across Auckland and the North Island have closed and people have been told not to travel. 
Around 10,000 international Air New Zealand customers were disrupted by the cancellation of 509 flights. 
By Tuesday, normal service is expected to resume – and there are set to be an extra 11 domestic flights to help with recovery efforts. 
The cyclone is the second massive weather event to hit Auckland and the North Island in just a few weeks – the two events have stretched the emergency and recovery response system.