Met Police report highlights boys club that is rife with racism, misogyny, and homophobia
A year-long review into the Metropolitan Police by Baroness Casey has concluded women and children have been failed by the force, with racism, misogyny, and homophobia at the heart of the Met Police.
Baroness Casey said a "boys' club" culture is rife and the force could be dismantled if it does not improve.
Her review condemns systemic failures and paints a picture of a force where rape cases were dropped because freezers containing key evidence broke.
Sir Mark Rowley has apologised to Londoners.
He said: "It is ghastly. You sit down and read that report and it generates a whole series of emotions. It generates anger, frustration, embarrassment."
Report condemns force
Casey was appointed to review the force's culture and standards following the kidnapping, rape and murder of Sarah Everard by serving police officer Wayne Couzens in 2021.
Another Met cop – David Carrick, was recently convicted of a series of rapes, sexual offences and torture of women.
The 363-page report condemns the force as institutionally racist, misogynist and homophobic. Staff routinely experience sexism, it adds. There are racist officers and staff, and a "deep-seated homophobia" in the organisation.
Met Commissioner Mark Rowley said "hundreds" of "problematic" officers have been identified since he took over the force, and said the report has to be "a new beginning".
The review says policing by consent – the idea ordinary people trust the police to act honourably and be help accountable – is broken in London.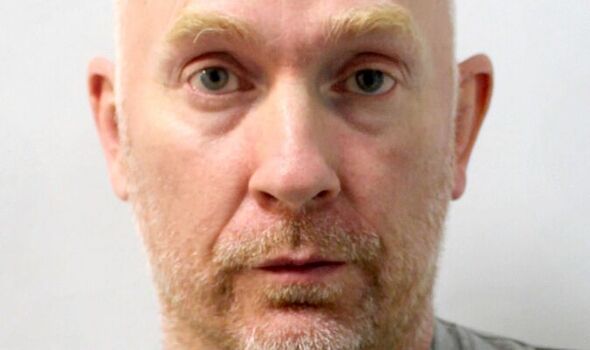 Londoners have been "put last" and the problem is more acute for ethnic minorities, as the report warns "communities of colour are both over-policed and under-protected".
According to the report, the leadership teams at the top of the Met have been in a state of denial for several decades, and there has been a persistent failure to eradicate discriminatory and bullying conduct. The report further notes that the force has not adequately safeguarded the public from officers who engage in the mistreatment of women.
Discrimination "is often ignored" and complaints "are likely to be turned against" ethnic minority officers, to the point where black officers are 81% more likely to be in the misconduct system than white colleagues, the report adds.
"Attempts to improve diversity in the Met are not succeeding," Baroness Casey says in the report. "The Met's response to discrimination is wholly unsatisfactory.
"Deep in its culture, it is uncomfortable talking about racism, misogyny, homophobia and other forms of discrimination."
The report also reveals:
Dilapidated fridges were repeatedly found overpacked and how, during last summer's heatwave, a freezer broke down – all of the evidence inside had to be destroyed, meaning cases of alleged rape were dropped
Discrimination towards female colleagues; bags of urine being thrown at cars; male officers flicking each other's genitals; and sex toys being placed in coffee mugs
How a review heard about initiation rituals, including people being urinated on in the shower
One Sikh officer had his beard trimmed; while another had his turban put in a shoe box; and a Muslim officer found bacon in his boots
Almost one in five of Met employees surveyed had personally experienced homophobia
---