Marilyn Manson: The Monster Who Told Us Who He Was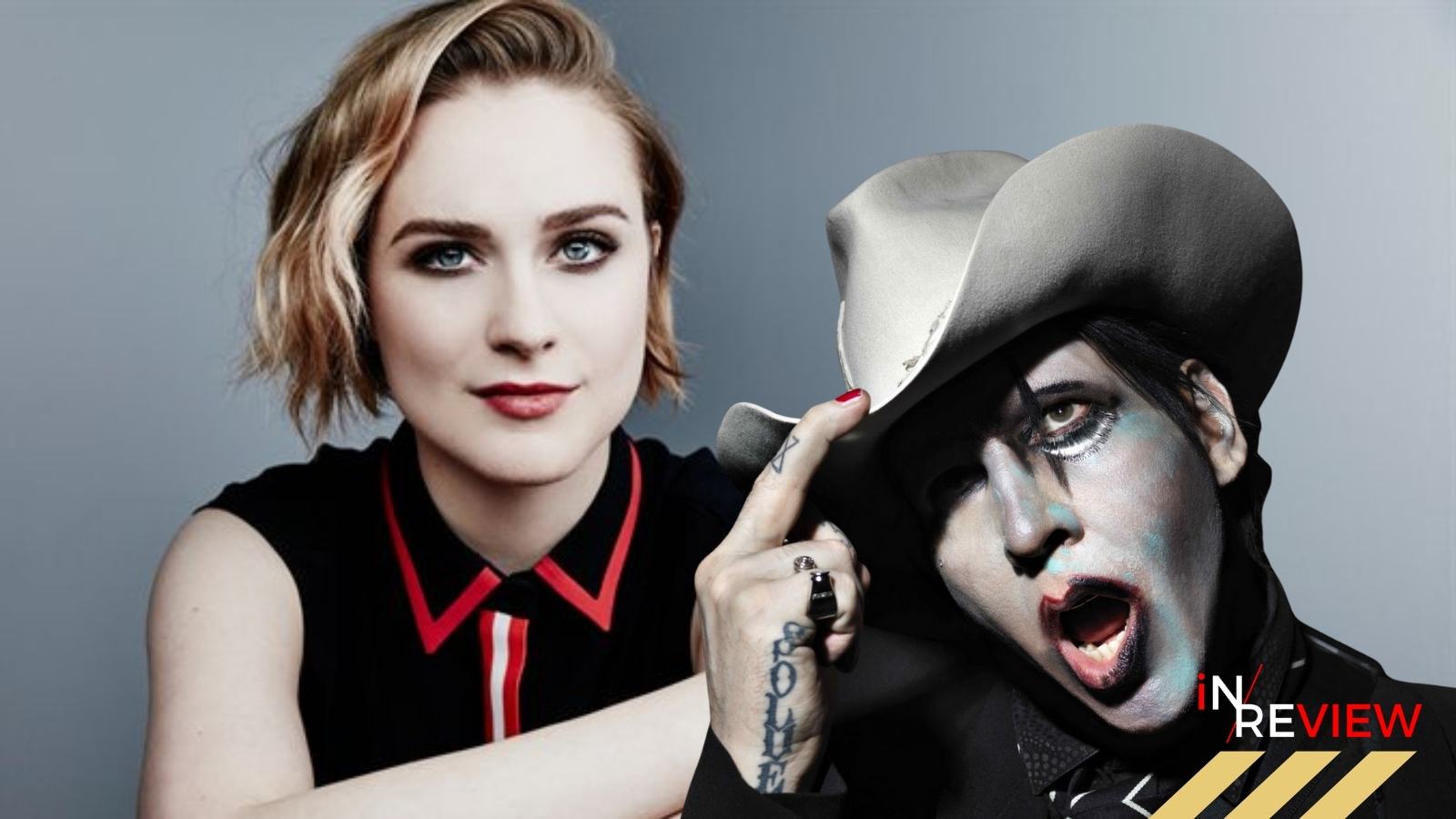 In Evan Rachel Wood's documentary Phoenix Rising, she accuses Marilyn Manson of "essentially [raping her] on-camera" during the filming of his 2007 video for "Heart-Shaped Glasses". But it's not the first time Manson has faced such or similar accusations – with accusations of sexual assault and violence logged with the police from as early as 2001. 
Manson is no stranger to controversy, he was a provocative media darling for decades. Offstage, exes allege, he was an abuser who made their lives hell. 
In this week's In Review we're looking into Manson's fame, his public image, who is suing him, the allegations and his countersuit and denials.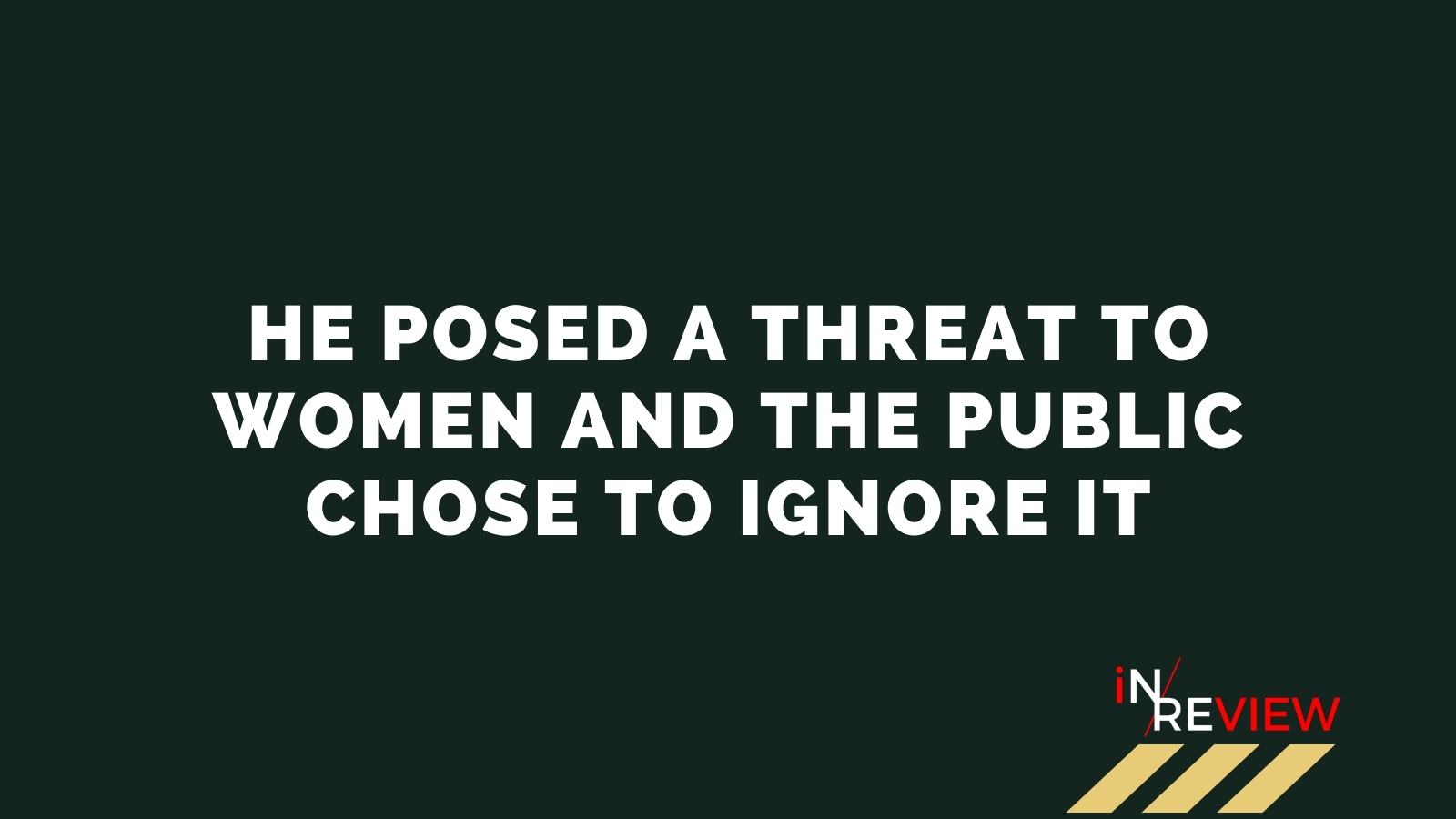 "The name of my abuser is Brian Warner, also known to the world as Marilyn Manson".
Marilyn Manson behind the mask
Who is Marilyn Manson 
"Obviously, my art and my life have long been magnets for controversy," is how Marilyn Manson chose to defend the recent accusations against him. On a post on Instagram, Manson denied the claims. Following Evan Rachel Wood's accusations, at least four more women came forward with their own stories. 
Marilyn Manson, real name Brian Warner, is an American musician who rose to fame in the 1990s. His music and stage performances earned him a reputation in mainstream media during the 90s as a controversial figure and negative influence on young people. The 1999 Columbine High School shooting is an event closely linked to Manson by the media – as at the time Manson's music was blamed for the inspiration behind the school massacre, despite the two shooters not being fans of Manson.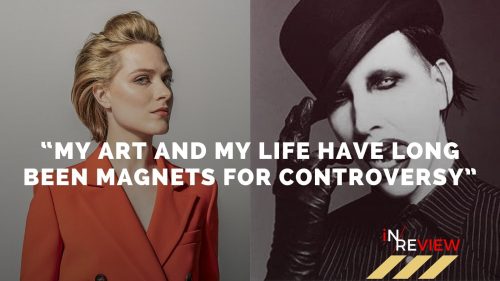 Over the decades, Manson has continued with his controversial statements and behaviour, but over the last year, women have come forward alleging abuse and sexual misconduct. There have also been accusations of racism, antisemitism, rape, torture and mental and emotional abuse. Men have also come forward to allege physical abuse and to share their stories. 
This isn't the first time Marilyn Manson has faced accusations of abuse and misconduct. It is also not the first time he has pointed to his "art" as an excuse for his past behaviour – he once said he had fantasies about smashing Evan Rachel Wood's head in with a sledgehammer. 
The comment was made in an interview with Spin magazine, where he also said he had called her 158 times following their breakup. "And every time I called her that day — I called 158 times — I took a razorblade and I cut myself on my face or on my hands," Manson said in the interview, saying that he told her, "I want you to physically see what you've done."
In 2020, Manson's team addressed the comments about the sledgehammer and phone calls that had been made in Spin magazine in 2009. They claim it was "… a theatrical rock star interview promoting a new record, and not a factual account."
Marilyn Manson controversy
In 1999, Manson became the scapegoat for the Columbine High School shooting – the two teenage killers were supposedly big Manson fans and the media, pundits and parents were all looking for someone to blame for the horrors that unfolded on that day. 
Many seized on rumours the two shooters worshipped the blasphemous rocker and those who had waited years to find a way to bury Manson jumped on board. They protested his shows, raged about his onstage behaviour and lobbied record labels to stop distributing music with violent themes. 
His tour eventually got cancelled and despite it coming to light the shooters were not Manson fans, it didn't seem to matter.
For much of the 1990s, Manson was a 'shock rocker' aligned with the satanic panic in the USA. He revelled in the controversy and the media equally enjoyed casting light on his onstage antics.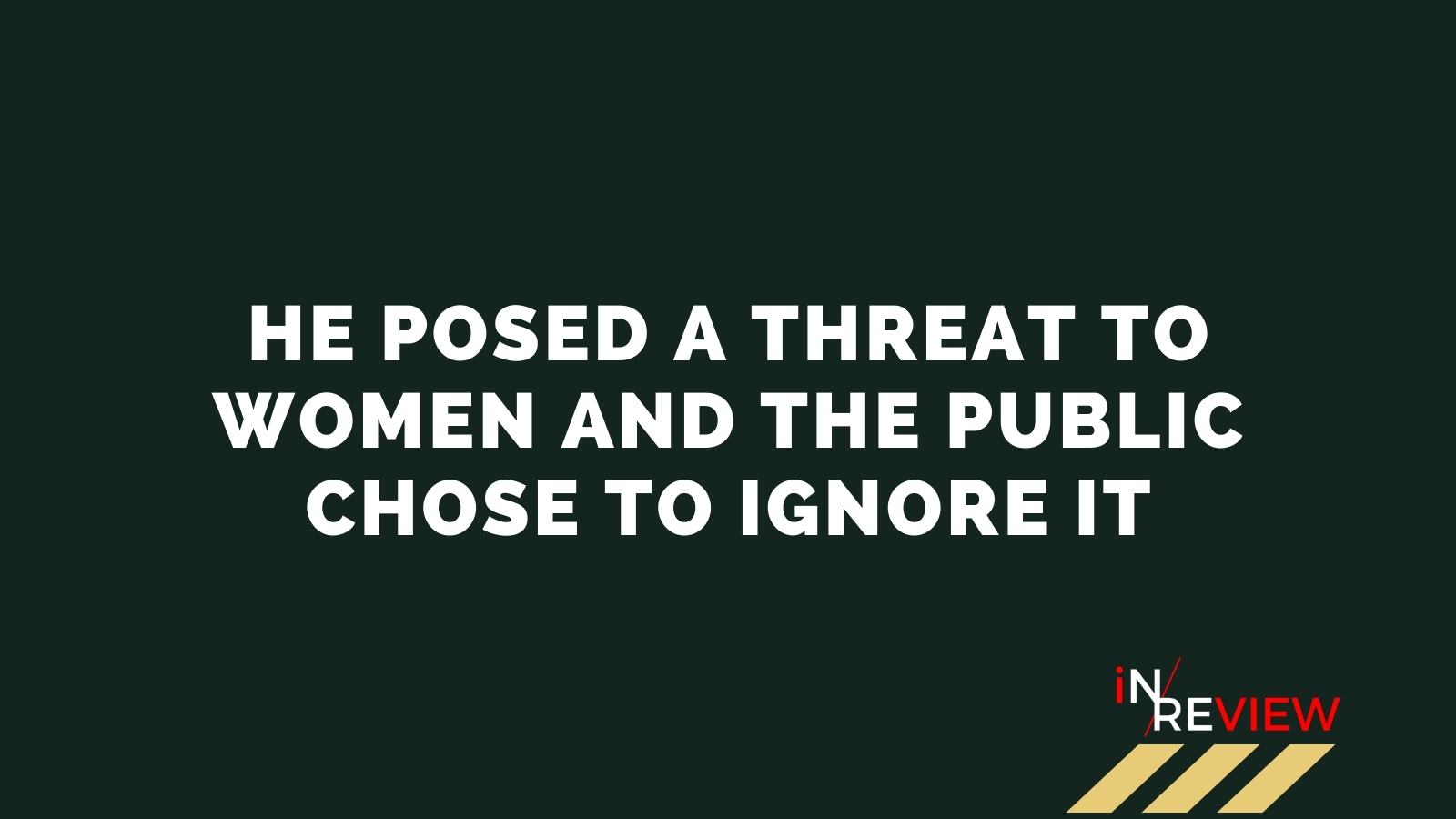 Manson's career recovered after Columbine, but his image shifted as the public began to view him as more of a caricature.
Twenty-two years later, Evan Rachel Wood publicly named Manson as her abuser. "The name of my abuser is Brian Warner, also known to the world as Marilyn Manson". 
In an article from TIME, they say Evan Rachel Wood's documentary – Phoenix Rising – "subtly yet persuasively makes the case that the real—and disturbingly conspicuous—threat he posed was not to Colorado high schoolers he'd never met or even to God-fearing Americans in general, but to young women. And the public chose to ignore it."
"he got caught in a state of arrested development and embraced "Marilyn Manson" as a lifestyle".
Marilyn Manson - the latest updates
He claims he's innocent 
On Instagram, Marilyn Manson said
"Obviously, my art and my life have long been magnets for controversy, but these recent claims about me are horrible distortions of reality. My intimate relationships have always been entirely consensual with like-minded partners. Regardless of how – and why – others are now choosing to misrepresent the past, that is the truth."
After a year-long hiatus, Manson has issued another statement, that read, There will come a time when I can share more about the events of the past year. Until then, I'm going to let the facts speak for themselves."
Here are the major moments for Manson since the allegations. 
He lost his record deal and a TV series
Since the allegations, Manson has been dropped from his record label, Loma Vista and cut from two TV shows  – Creepshow and American Gods. 
Loma Vista said in a statement that it would no longer promote Manson's album due to the "disturbing allegations," adding, "we have also decided not to work with Marilyn Manson on any future projects."
He's been accused of other crimes
Manson entered a not guilty plea in September in a New Hampshire case after he was accused of spitting at a videographer and blowing snot on her, per Deadline. He was released on bail.
He's suing Evan
Manson has filed a lawsuit against Evan for defamation. Manson posted a link on his Instagram page featuring a copy of a lawsuit. He accuses Evan of making assault allegations to try to rebrand her image as Manson's ex into someone who is a champion of sexual assault survivors.
Marilyn Manson - the monster hiding in plain sight
In an investigation by Rolling Stone magazine – based on 9 months of research, court documents and more than 55 new interviews, the magazine discusses the allegations against Manson with several of the accusers. 
They say Brian Warner was able to hide in plain sight because of the character of Marilyn Manson that he created as well as the music industry that supported and profited from the character. 
To his accusers, he is a serial sexual predator who has been telling the world who he is for more than 25 years. 
Manson "vehemently denies any and all claims of sexual assault or abuse of anyone" according to a statement from his attorney. He says his accusers "are desperately trying to conflate the imagery and artistry of [his] 'shock rock' stage persona, 'Marilyn Manson,' with fabricated accounts of abuse."
The defining quality of his art has been a total rejection of conventional morality. His former friends told Rolling Stone "that at some point he got caught in a state of arrested development and embraced "Marilyn Manson" as a lifestyle". 
The media had, for decades, amplified and glamourised the abuse he "joked" about in interviews. He had established himself early on in his career as a defender of free speech, "his eloquence, coupled with his freak-show Prince of Darkness look, made him a media darling whose most shocking statements were normalized."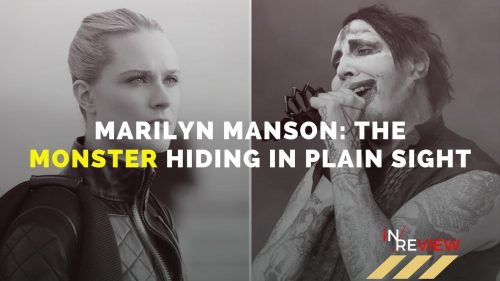 But the accusations that have come to light over the past year paint a picture of a man who conditions women through flattery and dark humour before introducing a pattern of sexual and physical abuse. 
He is accused of piling them with drugs and alcohol, controlling their sleep and eating habits and holding them captive emotionally and physically until they submitted to his will. He often threatened to kill himself or them if they left him. He has been described as employing a cult-like mentality that allowed him to have full control over them. 
"The cultlike mentality was to cultivate a mass market of disenfranchised people."
The Rolling Stone investigation says Manson's first known interview in 1990 foreshadowed the glib way he'd flirt with misogyny for the rest of his career when he described his music as 'beat up your mom' music. 
"He named himself after a serial killer and a woman who had a very tragic life," adds a source who has known Warner for decades. "He told us who he was."
Another factor as to why Manson's behaviour has gone unchecked for so long was due to fear. For the Rolling Stone investigation, others declined to participate citing fears of Manson and their need to protect their mental health.
"That's in part why he got away with it for so long: Because victims of his felt completely ashamed that they still didn't realize what was happening to them until it was way too late," actress Esmé Bianco says. "He told the whole world and nobody tried to stop him."
He's using the "crazy-ex girlfriend" trope to cast doubt on wood's story.
Muddiness of Manson's lawsuit and attempt to discredit Phoenix Rising documentary
Manson has now filed a defamation lawsuit against Wood and Illma Gore. He repeats his denials of any wrongdoing and accuses Wood of having "handpicked co-conspirators" to bolster her abuse claims, writes jezebel.com. So far, 16 women have accused Manson of abuse, and four have sued for sexual assault. 
"What Manson alleges is nothing short of a conspiracy to defame him on a Hollywood production's scale. In his telling, the cast is in the dozens, the plan has been years in the making"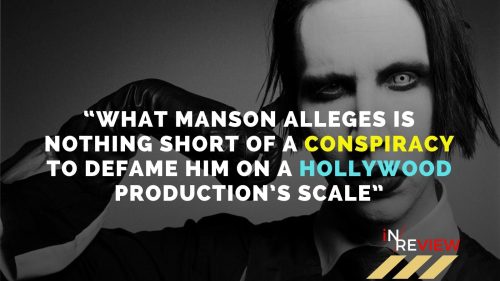 Phoenix Rising ends in Feb 2021 when Wood named Manson as her abuser and plenty of the footage is from prior to her speaking out against him. The article says that's a mighty gamble for something Manson wants us to believe is a series of lies. 
Using the "crazy ex-girlfriend" trope to cast doubt on Wood's story is one thing, but it makes no sense that director Amy Berg (an Oscar nominee) would risk her reputation by aiding in such a conspiracy. 
In his complaint, he "demands a trial by jury" and accuses Wood and Gore of a host of misdeeds, including pressuring accusers. He claims Gore Gore impersonated him, hacked into his computer and social media accounts, and swatted him. His complaint says they created a fraudulent document purportedly from an FBI agency that doesn't exist (Federal Violent Crimes Department) claiming that "Evan Rachel Wood is a key witness in connection to a criminal investigation in Los Angeles, California involving an international and well known public figure."
So what to make of Manson's lawsuit. Is it rock-star confidence rendered in a legal filing? Asks jezebel.com. "Whether he's telling the truth or not, his complaint constitutes interference and it complicates the Phoenix Rising viewing experience. If his claims are unfounded, he's playing with not just his survivors' heads but the collective head of the public. And if so, he's a real motherfucker for that one." 
Allegations against Marilyn Manson
Manson charged with assault and sexual misconduct – (2001) 
Marilyn Manson was charged with assaulting a security guard in December 2001. Joshua Keasler alleged Manson spat on him and rubbed his crotch against the man's head during a concert in Michigan. 
Manson was charged with fourth-degree criminal sexual conduct along with misdemeanour assault and battery. 
He settled with Keasler in the end, though the amount is not known, he was fined $4,000.  
Charlyne Yi alleges harassment – (2018) 
Actress Yi starred in the medial TV show House and accused the musician of harassing women on the show when he went to visit the set in 2018.  
They tweeted: "Ugh don't even get me started on Marilyn Manson. Yes this happened a long time ago – on the last season of House he came on set to visit because he was a huge fan of the show & he harassed just about every woman asking us if we were going to scissor, rhino & called me a China man." 
Evan Rachel Wood accuses Manson of grooming and abuse – (2021) 
The star posted on Instagram accusing Manson of grooming her and abusing her "for years." 
"The name of my abuser is Brian Warner, also known to the world as Marilyn Manson," Wood wrote.
"He started grooming me when I was a teenager and horrifically abused me for years. I was brainwashed and manipulated into submission. I am done living in fear of retaliation, slander, or blackmail.
"I am here to expose this dangerous man and call out the many industries that have enabled him before he ruins any more lives. I stand with the many victims who will no longer be silent."
Manson and Wood's relationship began in 2007 when Wood was 18 and Manson was 36. They were engaged in 2010 but ended their relationship seven months later. 
In 2009, Manson was quoted in an article for Spin as saying of Wood: "I have fantasies every day about smashing her skull in with a sledgehammer."
 "I have fantasies every day about smashing her skull in with a sledgehammer." – Manson 
When the quote resurfaced in 2020, Manson's team said the comment was "obviously a theatrical rock star interview promoting a new record and not a factual account".
Wood had described an abusive relationship she had been in with a man she had met in her late teens during a testimony given to the California Senate Public Safety Committee in April 2019 – at the time she did not name Manson. 
After Rachel Evan Wood posted on Instagram detailing the alleged abuse, four other women came forward with allegations of abuse against Manson.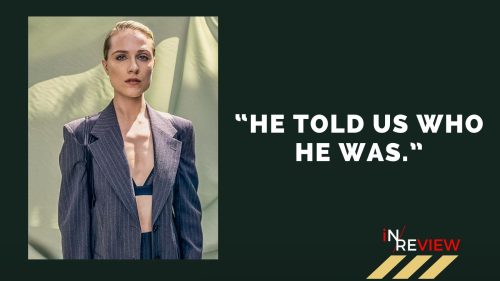 Game of Thrones star Esmé Bianco, model Sarah McNeilly, former assistant Ashley Walters and a woman who was identified only as Gabriella. 
Manson took to Instagram to deny the claims calling them "horrible distortions of reality".
His team had categorically denied similar allegations in the past.
Wolf Alice star Ellie Rowsell alleges Manson filmed up her skirt – (2021) 
The British musician Rowsell, star of the band Wolf Alice came out in support of Manson's alleged victims on 6 February 2021. 
"Solidarity to Evan Rachel Wood and those calling out Marilyn Manson," she tweeted. "It's sad to see people defending him, just because he put his depravity in plain sight doesn't give him a free pass to abuse women?!
"I met Marilyn backstage at a festival a few years ago. After his compliments towards my band became more and more hyperbolic I became suspicious of his behaviour. I was shocked to look down and see he was filming up my skirt with a GoPro."
Roswell alleges Manson's tour manager said the singer "does this kind of thing all the time," Roswell continued: "If he does this kind of thing all the time why on earth has he been headlining festivals for so many years? When will we stop enabling misogynists on the account of their success? Women must feel safe in the male-dominated world that is the music industry.
"I wasn't sure whether to bring any of this up but Manson claims in his recent statement that his relationships were 'entirely consensual' – I don't think he knows the meaning of consent if he goes around up-skirting young women at festivals. Thank you for your courage Evan [heart emoji]."
Find a full timeline of the allegations against Manson here. 
Evan Rachel Wood documentary - Phoenix Rising documentary hbo
Fact-checking & Additional resources:

What happened to Marilyn Manson in 2021?
Throughout 2021, over a dozen women have come forward and accused shock rocker Marilyn Manson of sexual harassment and violence, and at least four women have sued him on similar grounds
Marilyn Manson 2021 net worth
What is Marilyn Manson 2021 worth?
As of 2021, Marilyn Manson's net worth is estimated at $10 million
Phoenix Rising TV
Evan Rachel Wood's documentary – Phoenix Rising – is available to watch for UK viewers on Sky Documentaries on the 17th and 18th March 2022.