L'Equipe – Sauve par ses etoiles
French newspaper L'Equipe says Kylian Mbappé once again carried PSG against Lille.
The back page is dedicated to Mbappe and PSG's win.
Double scorer against Lille, Kylian Mbappé was still the best Parisian this Sunday. The Frenchman is more than ever essential to PSG, through his performance and his leadership.
https://www.lequipe.fr/Football/Article/Kylian-mbappe-a-encore-porte-le-psg-contre-lille/1381682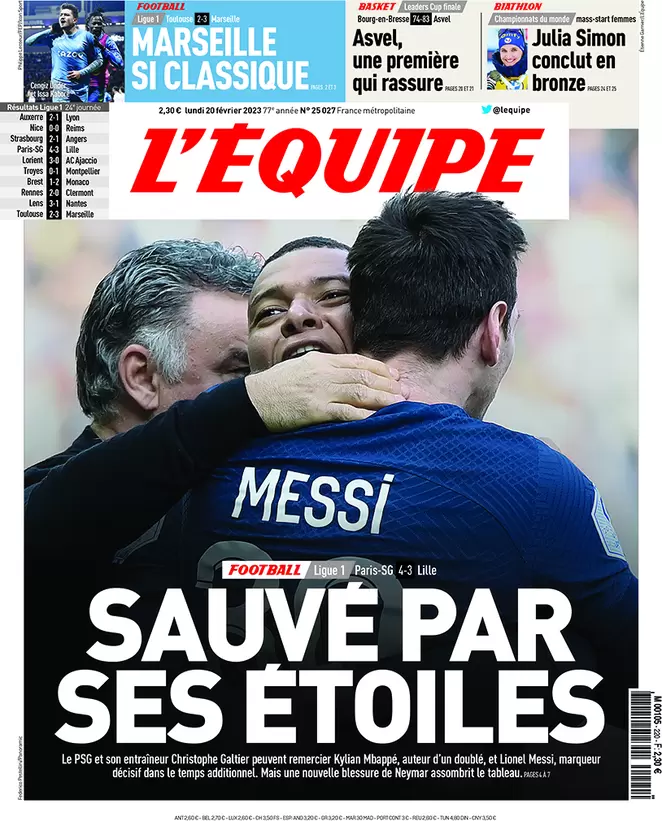 Catch up on today's UK front pages